Ritomo Miyata claims his 8th win of the season with lights-to-flag victory
2020/11/16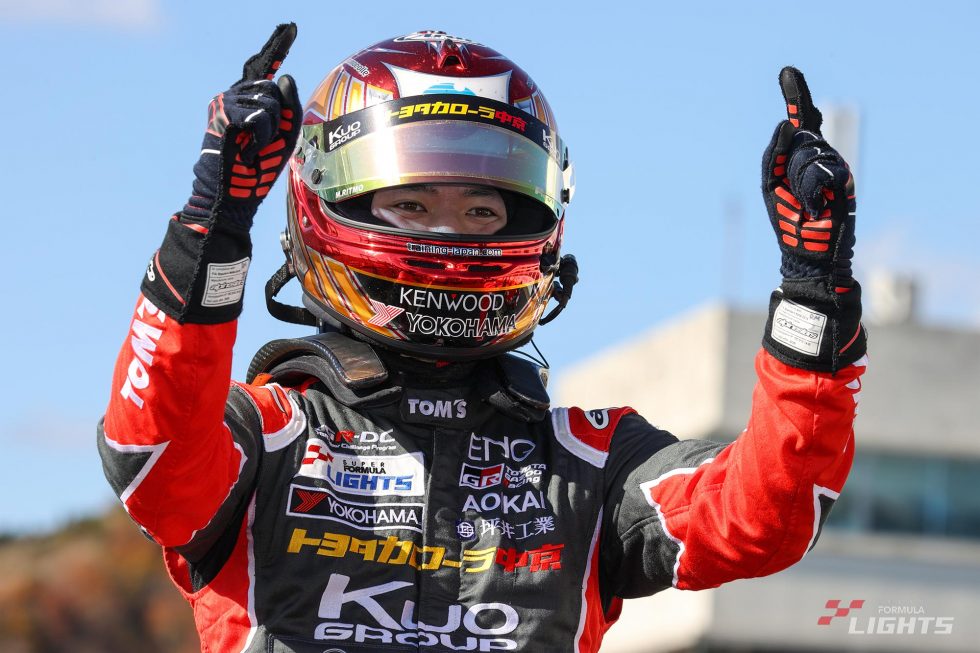 Ritomo Miyata(Corolla Chukyo Kuo TOM'S 320)
Four hours after the previous round the Super Formula Lights' Autopolis weekend finally entered its last race at 1:05 pm under a clear and crisp autumn sky.
According to the results of Rd 9 race Ritomo Miyata in Corolla Chukyo Kuo TOM'S F320 took pole position for Rd 11 with Sena Sakaguchi (in Buzz Racing with B-MAX) in second, Teppei Natori (in TODA FIGHTEX) in third, Shunsuke Kohno (in RS FINE K&N F320) in fourth and Mizuki Ishizaka (in B-MAX ENGINEERING) in fifth. Kazuto Kotaka (in Corolla Chukyo Kuo TOM'S F320) started from the tail of the field due to his retirement in Rd 9.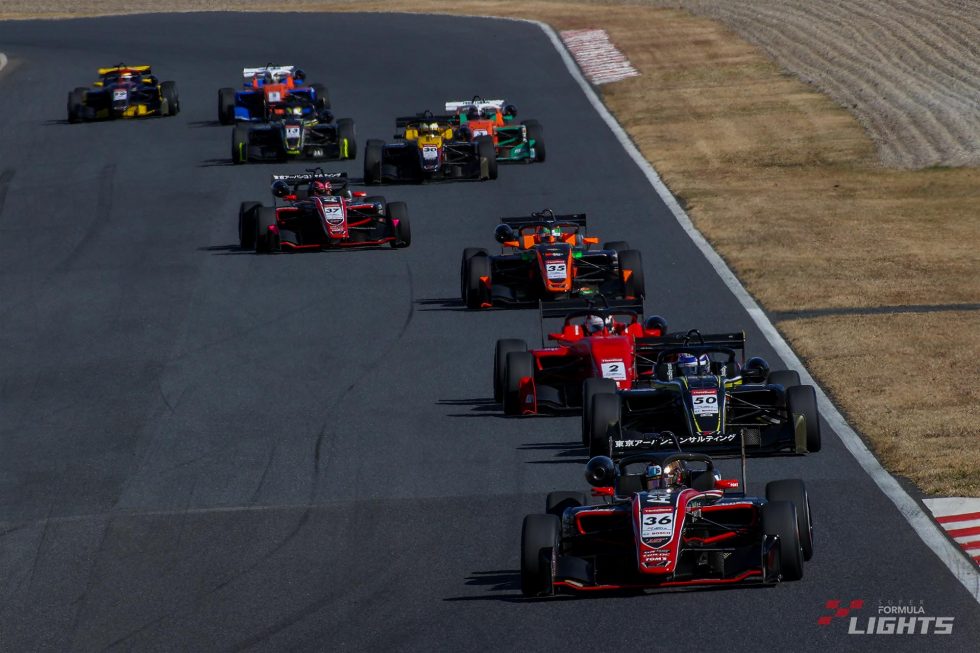 Start of Round 11
■Thrilling midfield battles unfold early on
The start after the formation lap saw Miyata make a superb getaway to retain his lead into Turn one. Natori attempted an overtake on the outside but Sakaguchi kept him at bay.
Kotaka had scythed through the field to fifth behind Kohno even before the opening lap was completed. After making a clear start DRAGON (in TEAM DRAGON SFL) moved up to sixth ahead of Lucca Allen (in Albirex-RT).
At the end of lap two came Miyata, Sakaguchi and Natori as Kotaka earned one more place from Kohno to fourth spot.
DRAGON allowed Allen to close in on lap four and complete a pass around the outside of Turn one on lap five. He was then overtaken by Ishizaka as well, but managed to hold on when Tsubasa Iriyama (in Albirex-RT) tried to overtake on the outside of Turn one on lap seven, the move made the Albirex driver slightly run off the track, instead.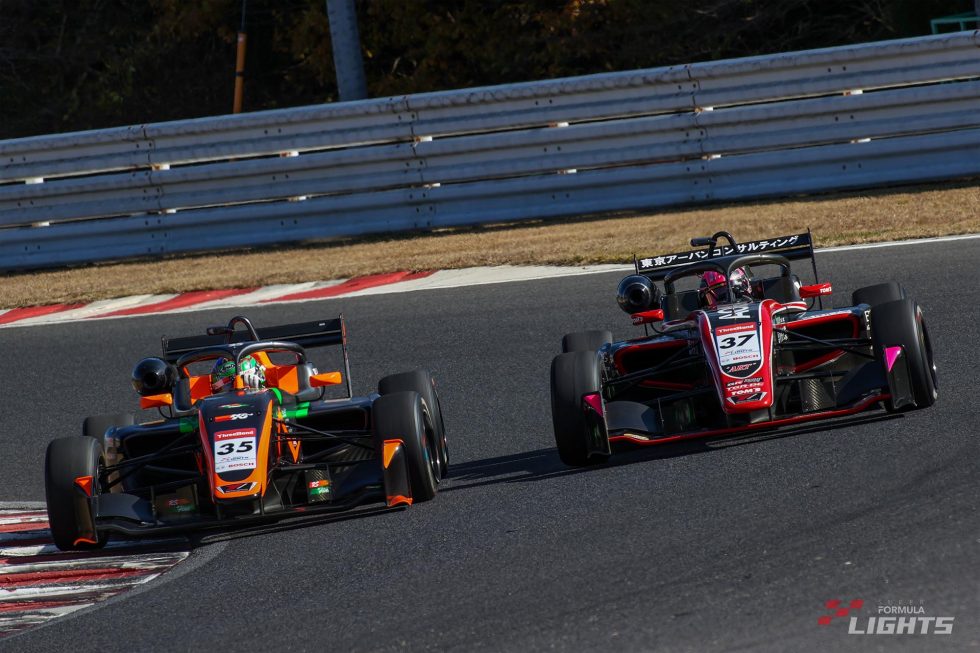 Battle of Kohno and Kotaka
■The podium has the same lineup as in Rd 9
Posting 1m37.797 on lap two the race leader Miyata kept two to three secs margin over Sakaguchi before going into the closing stages.
With the continued momentum Kotaka now proceeded to chase Natori in third, the gap being whittled to less than a second in the final laps.
Behind a lonely fifth running Kohno a battle over the last point intensified between Allen and Ishizaka, but it ended abruptly when Allen stopped at Turn two on lap 10.
In warmer conditions than Rd 10 that made it difficult to control their pace all the drivers except Allen nevertheless managed to take the chequered flag.
The podium had the same lineup as in Rd 9 as Miyata beat Sakaguchi and Natori for his eighth win of the season.
Putting pressure on Natori until the end Kotaka finished fifth. Ishizaka placed sixth behind Kohno to score the final point.
While a last lap overtake by Iriyama dropped him down to eighth DRAGON took his seventh consecutive master-class victory.