Ritomo Miyata turns the pole position into his 6th win of the season
2020/10/19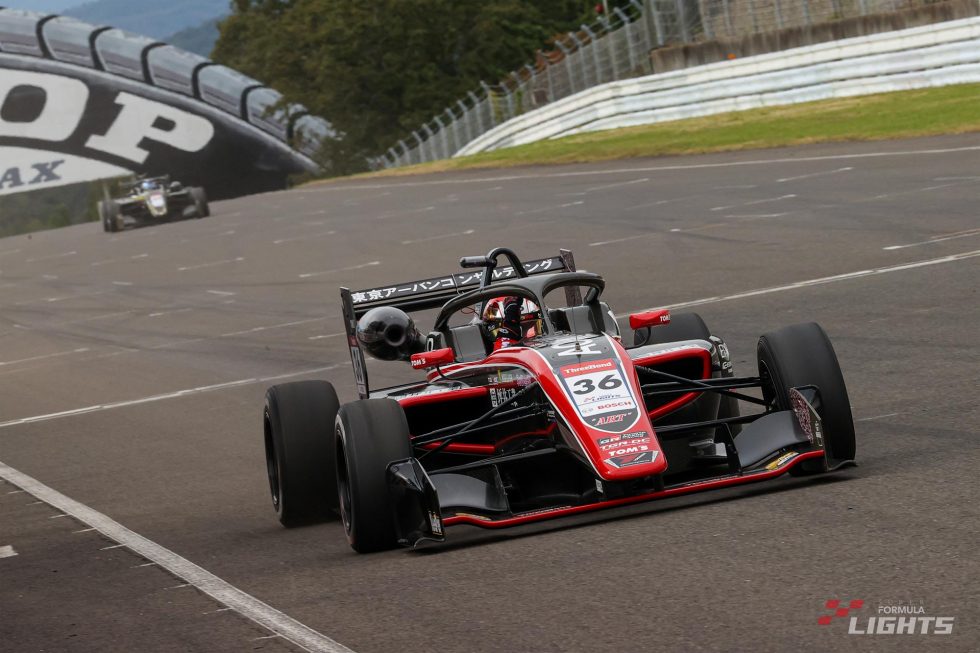 Ritomo Miyata(Corolla Chukyo Kuo TOM'S 320)
Rd 8 race of the Japanese Super Formula Lights took place just after the Super Formula's qualifying on Sunday under an overcast sky to wrap up the 4-day third event of the season at Sportsland Sugo.
The grid was decided according to the Rd 6's race results, which means Ritomo Miyata driving Corolla Chukyo Kuo TOM'S F320 would start from pole position with Sena Sakaguchi (in Buzz Racing with B-MAX) as another front row starter, and Kazuto Kotaka (Corolla Chukyo Kuo TOM'S F320) and Shunsuke Kohno (in RS FINE K&N F320) from third and fourth respectively.
Miyata got away strongly while Sakaguchi got a bit slow start but managed to keep the second place. Kohno put his RS FINE right behind Kotaka, but no change in the order of the race leaders was seen in the opening lap.
Meanwhile, a tussle over fifth spot intensified. Having started from the rear of the grid Teppei Natori (in TODA FIGHTEX) quickly scythed through the way to seventh behind seventh-starting and now sixth-running Tsubasa Iriyama (in Albirex-RT) and breezed past for sixth on the first lap.
Natori then passed DRAGON (in TEAM DRAGON SFL) at Umanose on lap two for fifth. At the end of the early stages came Iriyama in sixth and DRAGON in seventh.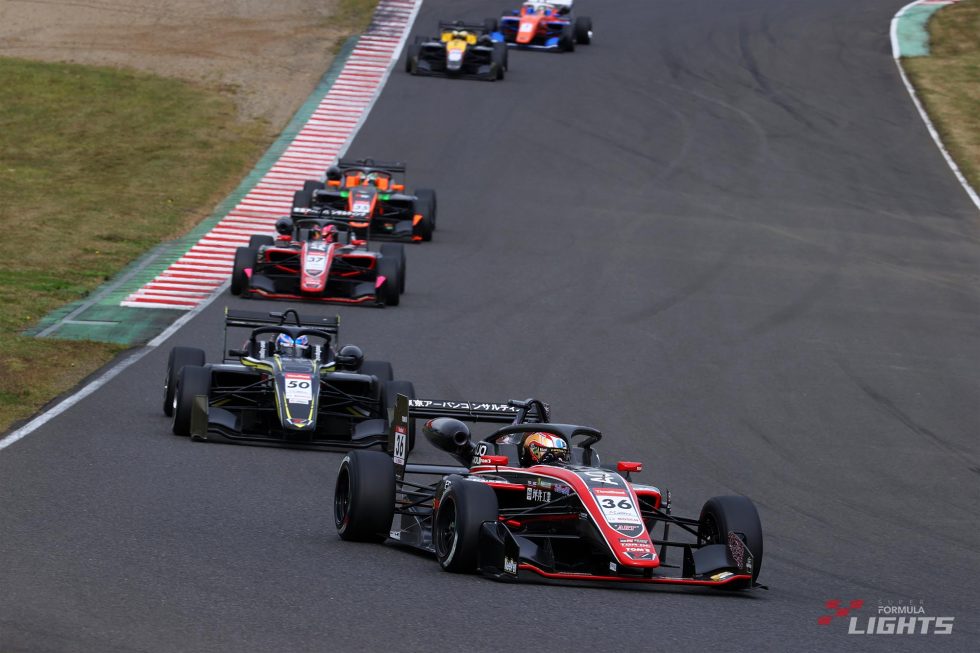 ■Sakaguchi's chase falls just short of Miyata
Once setting the fastest lap of the race with 1m12.865 on lap two Miyata proceeded to pull away from Sakaguchi, but unlike the early stages of Rd 6 Sakaguchi closely flowed Miyata keeping his pace less than 1m 14 secs every lap, and the two went into the last half of the race with about a 1.5 secs gap, that could easily swap the order even with a little drama.
The nose-to-tail fight continued to the very end of the race, but Miyata never allowed the close chaser within a second to clinch his sixth win of the season and earn a bonus point from setting the fastest lap.
The podium saw the same lineup as in Rd 6 as Kotaka secured third behind Sakaguchi.
Natori was now approaching Kohno for fourth spot, but Kohno held on to mark his third consecutive fourth finish. After the impressive catch-ups from the rear of the field Natori placed fifth.
While DRAGON closed in on Iriyama in the latter stages Iriyama held off to record his third consecutive points finish in sixth.
The master class, in the meanwhile, had the same podium lineup for the third race in a row.
DRAGON notched up his third successive master class win by taking the chequered flag in seventh.
Masayuki Ueda (in Rnsports320) was eased past by Nobuhiro Imada (in JMS RACING with B-MAX) after he got a slow start but eventually snatched back the second spot in the class.
Imada showed a persistent drive to hold on to third.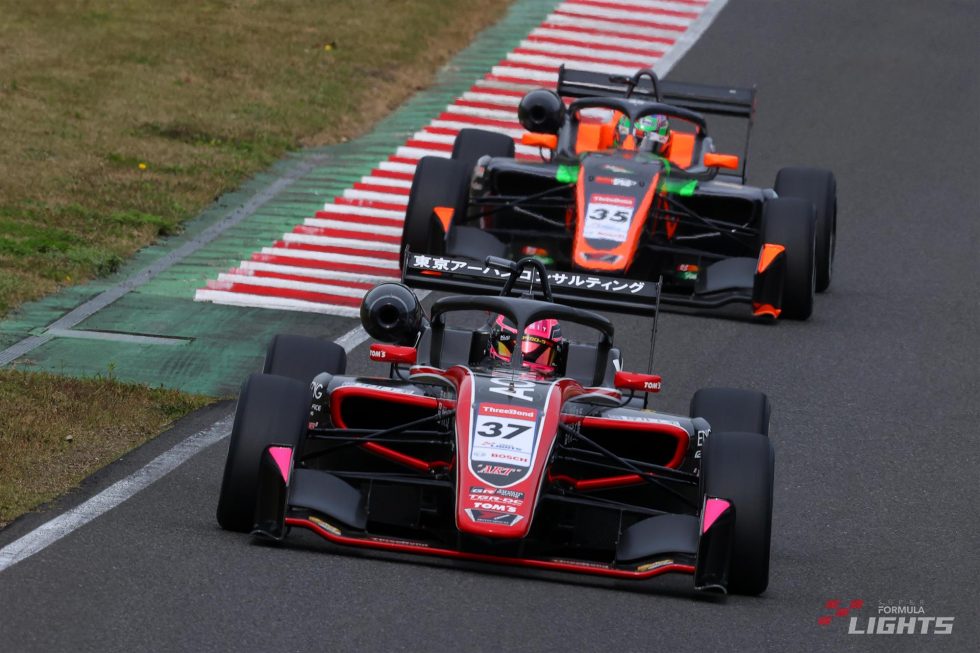 Kazuto Kotaka(Corolla Chukyo Kuo TOM'S 320)