Kazuto Kotaka goes lights-to-flag for Rd 2 victory
2022/04/12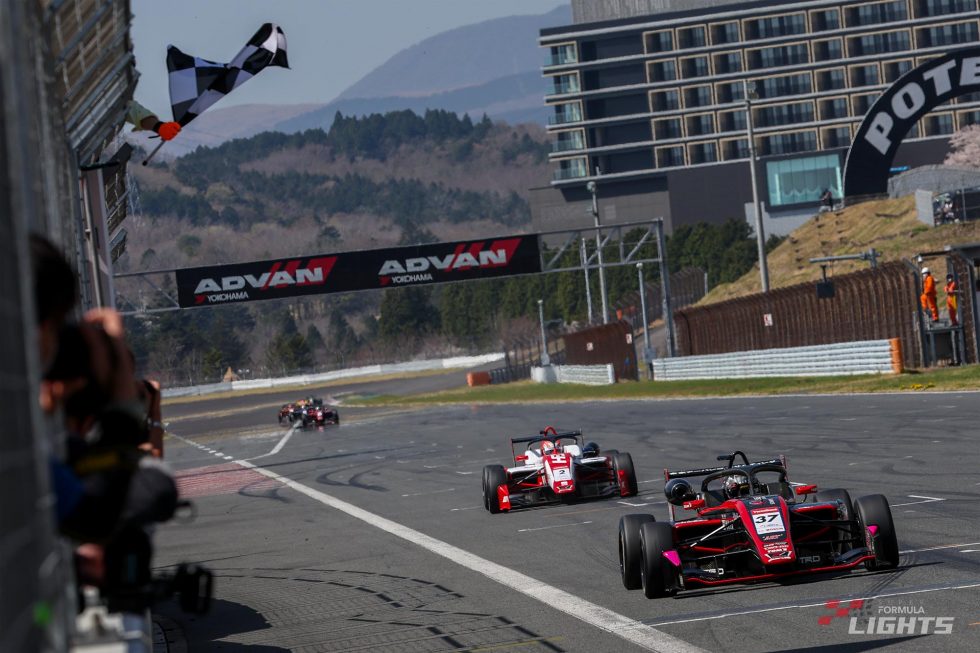 Kazuto Kotaka(Kuo MOBILITY CHUKYO TOM'S 320)
The birth of a new winner, Nonaka Seita, in the Saturday's curtain opener is a real reminder that the new season has come for the Japanese Super Formula Lights championship.
In the qualifying that started at 8:50am on Saturday Kazuto Kotaka in Kuo MOBILITY CHUKYO TOM'S 320 took pole position for Rd 2 with his second-best time as he was able to improve his times just before the end of the session.
Kakunoshin Ohta (HFDP WITH TODA RACING) secured another front row spot in a row after posting good times. The pole-sitter for Rd 1 Kohta Kawaai (in Rn-sports 320) was third.
Togo Suganami (Byoubugaura B-MAX Racing 320) who had placed eighth for Rd 2, was given five-place grid penalty for tyre change.
Nobuhiro Imada (JMS RACING with B-MAX) in the master class was demoted to the back of the grid for car change.
Before the race a silent prayer was offered in honour of the late Akihiko Ogura, former director of Japanese Formula 3 Association.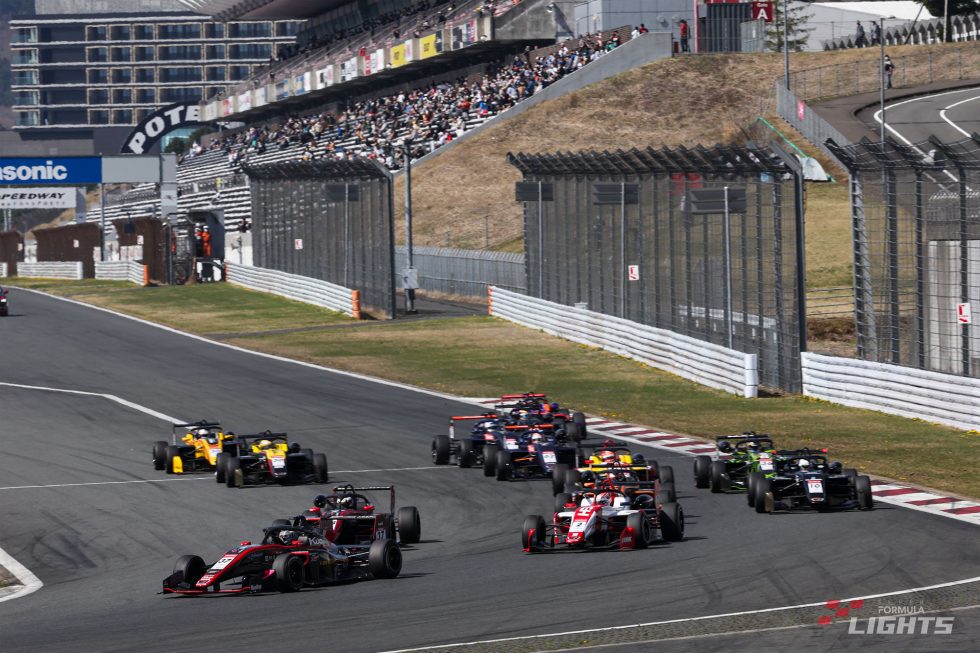 Start of Round2
■Battles over lead and podium continues
As the formation lap started at 9:25am on Sunday in warmer conditions than Saturday with no strong winds the pole sitter Kotaka took the holeshot.
Hibiki Taira (Kuo MOBILITY CHUKYO TOM'S 320) got the best getaway of the field from fifth and attacked the inside of Ohta on the run toward Coca-Cola, only to be rebuffed by the Toda driver.
Having lost two places at the start Kawaai reclaimed fourth by passing Nonaka (PONOS Racing TOM'S 320) on lap two, and then went on to challenge Taira in third.
The gap among Kotaka and Ohta began to extend to half a second on lap three, while it was going to take some time to see the nose-to-tail battle over the final podium position come to an end as Kawaai showed a quick driving in Sector three but Taira took his advantage of being fast in Sector two to robustly defend his position at key points.
The race leaders entered the final stages while struggling to make decisive moves in the six laps shorter race than the previous round.
While Ohta closely pursued the race leader until the final lap Kotaka held on for his first victory of the season, his second carrier win since Rd 16 in 2020.
Ohta claimed his maiden SFL podium finish in second. Taira fended off Kawaai to place third. Nonaka and Iori Kimura (HFDP WITH B-MAX RACING) rounded out the points in fifth and sixth respectively.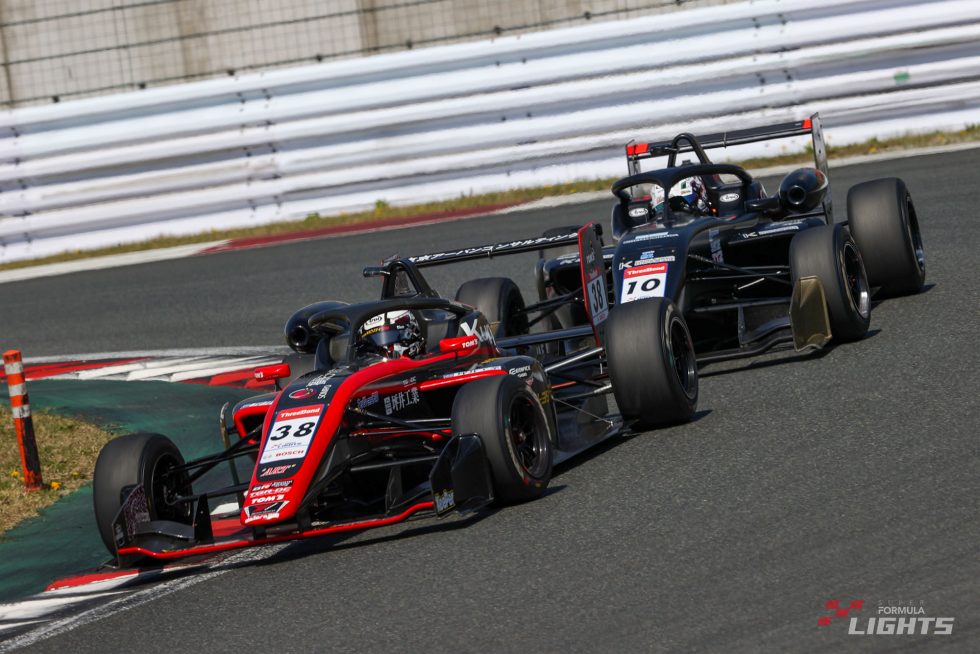 Hibiki Taira and Kohta Kawaai
■Master class sees nose-to-tail scrap from early on
Master class saw a nose-to-tail scrap fought from early on between DRAGON (TEAM DRAGON B-MAX 320) and Imada. Both retired in the opening round because of their collision, but this time DRAGON battled a tense fight out to beat his rival by 0.329 secs, his first master class victory since Rd 17 of 2020.
Third went to the opening round winner Masayuki Ueda (Rn-sports 320).