Sena Sakaguchi wins Rd 13 with his 4th victory of the season as Miyata retires
2020/12/07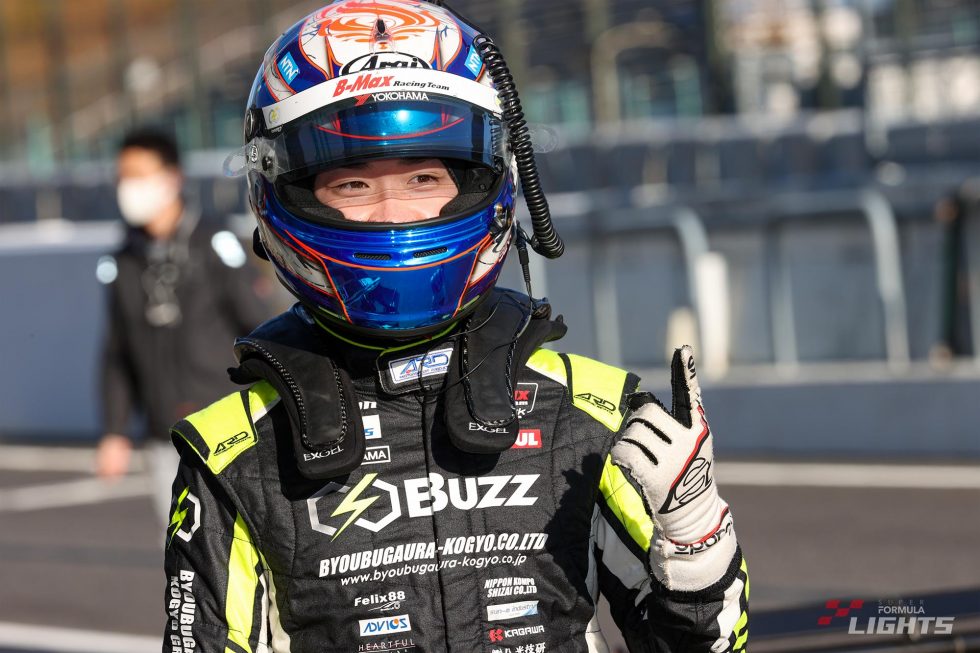 Sena Sakaguchi(Buzz Racing with B-MAX)
Having topped the second-best times with 1m49.337 in the qualifying Sena Sakaguchi placed his Buzz Racing with B-MAX at the pole position for Japanese Super Formula Lights' Rd 13 on Sunday that was started at 8:25 am at Suzuka Circuit in crisp weather.
Ritomo Miyata in Corolla Chukyo Kuo TOM'S F320 took another front row of the grid.
With Shunsuke Kohno (in RS FINE K&N F320) in between Kazuto Kotaka (in Corolla Chukyo Kuo TOM'S F320) and Teppei Natori (in TODA FIGHTEX) started from third and fifth on the grid respectively according to the qualifying order this time with no grid penalty.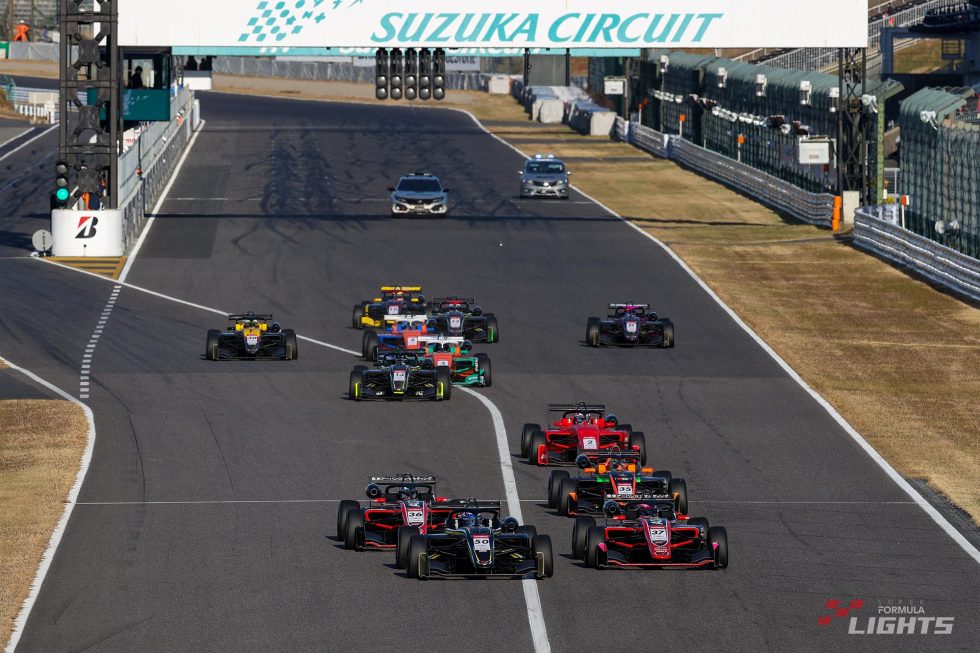 Start of Round 13
■Early stages see exciting top three battles
Sakaguchi made a good getaway to maintain his lead from Miyata into Turn one, while a fast-starting Kotaka kept up with
his team-mate and overtook around the outside on the run towards Turn two. At the end of the first lap came Sakaguchi in front with Kotaka in second and Miyata in third.
Behind the top three Natori nailed his start to get by Kohno for fourth spot.
The early stages saw these two bunch up with a pack of Yoshiaki Katayama (in B-MAX RACING with OIRC) and the Albirex duo of Lucca Allen and Tsubasa Iriyama (both in Albirex-RT) to follow the race leaders.
On lap five Miyata slightly slowed down to find a clear air behind Kotaka, and his attempt paid off. He set the fastest lap of 1m50.771 on the same lap, and with the momentum he quickly proceeded to chase down Kotaka.
However, he suddenly looked to lose control of his rear at the first bend of Degner Curve on lap six, sending the TOM'S driver into spinning across the gravel on the outside and unlikely retirement, his first off of the season.
This left Kotaka as the only close pursuer of Sakaguchi, and a pack of four cars with Natori in front, Kohno, Katayama and Iriyama – who had moved up to sixth on lap two after Allen's retirement – fighting over the remaining podium spot.
The close lead battle with less than a second gap continued till the last lap, but Sakaguchi held off Kotaka for his fourth win of the season.
While lap nine saw a fierce scrap over third spot fought between Natori and Kohno the Toda driver held on to claim a podium finish. Katayama took the chequered flag in fifth ahead of Iriyama. Miyata picked up a point for the fastest lap of the race.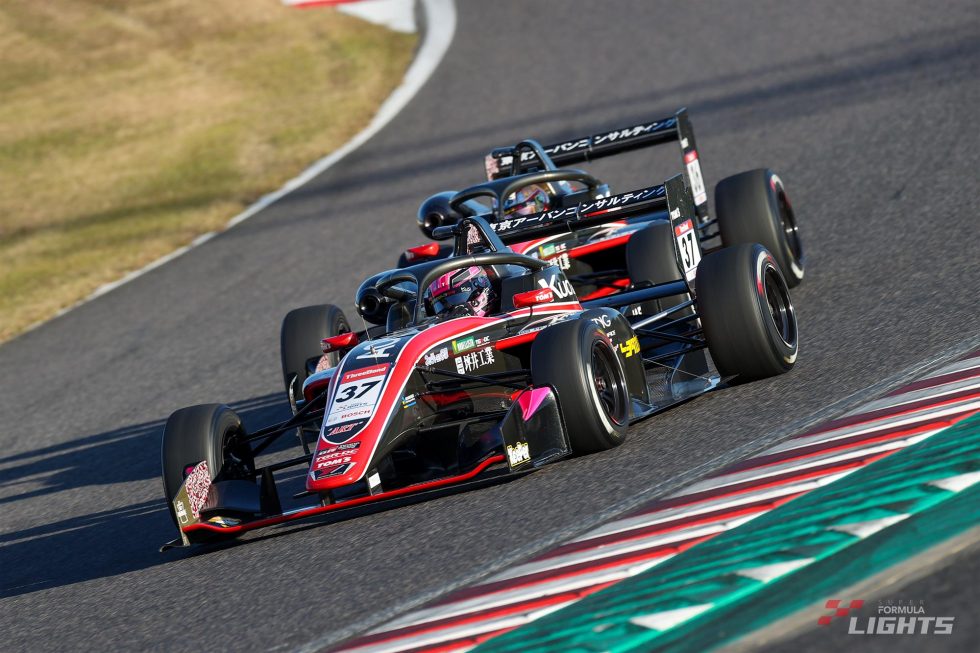 Kazuto Kotaka(Corolla Chukyo Kuo TOM'S 320)
■DRAGON becomes master class champion
DRAGON (in TEAM DRAGON SFL) smoothly took a lead from master class' pole sitter Masayuki Ueda (in Rnsports320) who got a sluggish start, but would soon find himself closely been caught up by Nobuhiro Imada (in JMS RACING with B-MAX), while Ueda was also closely followed by Takashi Hata (in A-NeKT with B-MAX).
Neither of these chasers, however, was not able to finish the race. Imada suffered a spin and a clash on lap five, and on the same lap Hata spun off at the exit of the Hitachi Automotive Systems chicane.
DRAGON clinched his 11th win from Ueda to become 2020 master class champion.