Kakunoshin Ohta wins the season finale
2022/09/27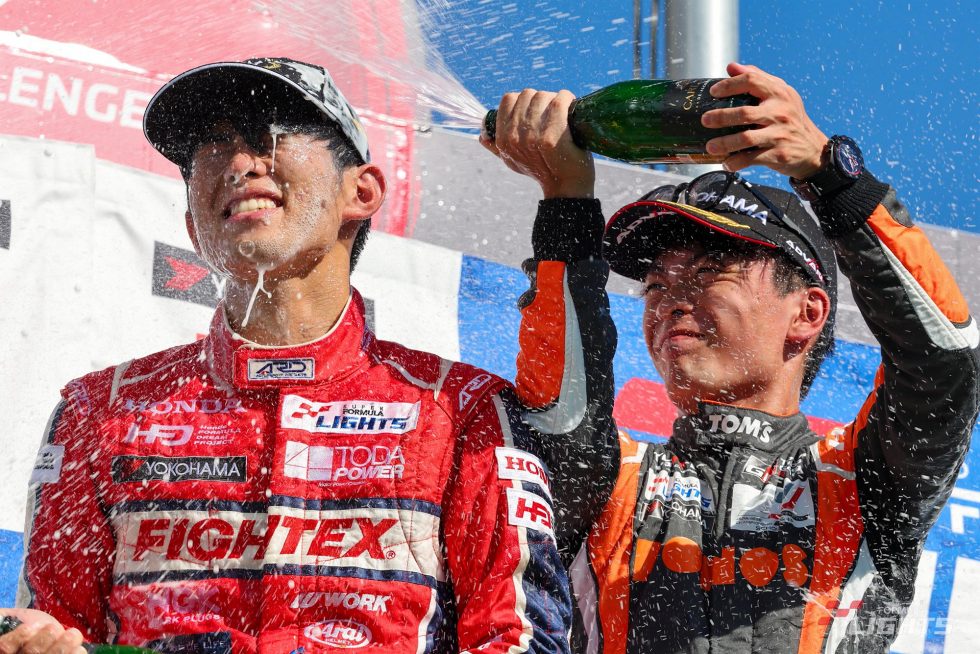 Kakunoshin Ohta(HFDP WITH TODA RACING)
2022 Japanese Super Formula Lights championship's season finale got underway at 2:05pm in fine weather as in the Rd 17.
According to the finishing order of Rd 16 Kakunoshin Ohta driving HFDP WITH TODA RACING had claimed pole position for Rd 18 with Iori Kimura (in HFDP WITH B-MAX RACING) as a fellow front-row sitter. The 2022 SFL champion Kazuto Kotaka (Kuo MOBILITY CHUKYO TOM'S 320) would start from third on the grid.
All the 11 cars sat on the grid as both DRAGON (TEAM DRAGON B-MAX 320) and Nobuhiro Imada (JMS RACING with B-MAX) managed to get their machines that had collided in the morning repaired in time.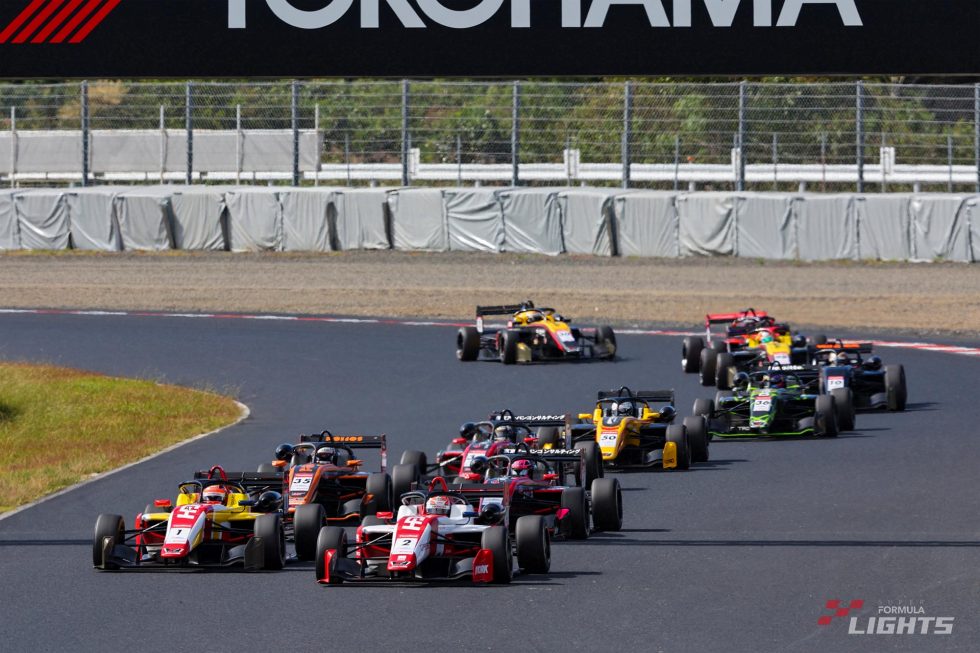 Start of Round.18
■Ohta defends his lead from fast-starting Kimura
As the red lights went out on 2:20pm Kimura got the best start of the leaders, sweeping into Turn one battling with Ohta just like the start in Rd 16, but the pole-sitter went around the outside of Turn two to defend his lead.
Seita Nonaka (PONOS Racing TOM'S 320) who had started from fourth dived down the inside of Kotaka at the Atwood Curve to overtake him for third place.
Having started from fifth on the grid Togo Suganami (Byoubugaura B-MAX Racing 320) lost to Hibiki Taira (Kuo MOBILITY CHUKYO TOM'S 320) and Yuga Furutani (Deloitte. HTP TOM'S 320), leaving four TOM'S drivers lining up.
Kimura proceeded to give chase to Ohta early on as he set the fastest lap of 1m23.492 on lap seven.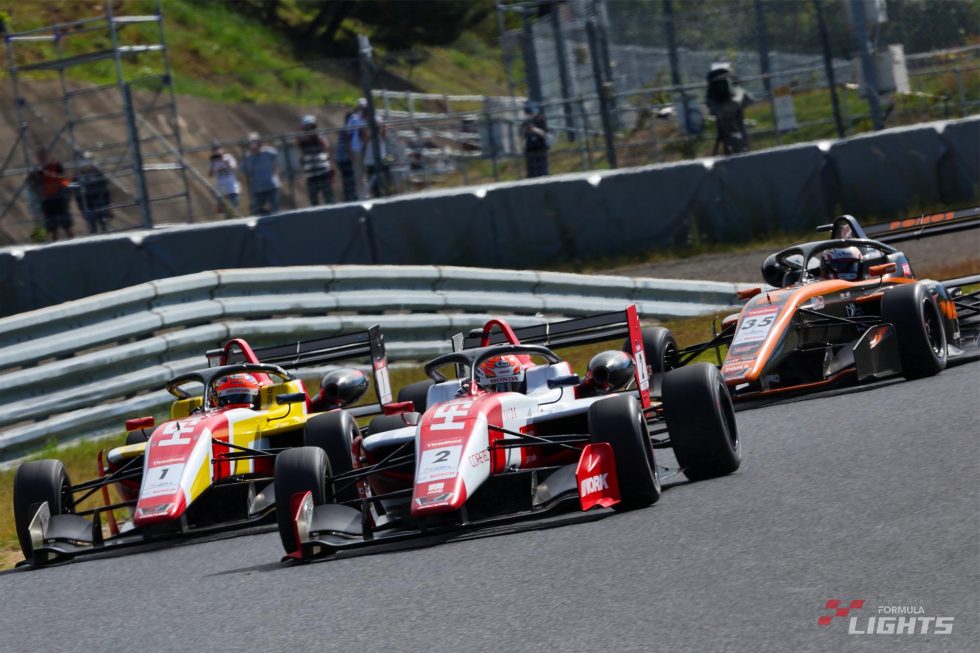 Kakunoshin Ohta(HFDP WITH TODA RACING)
■DRAGON beats Imada in master class
Despite mounting pressure from behind Ohta maintained his lead throughout the 18-lap race, fending off Kimura by 1.009 secs at the line for his fourth victory of 2022 season.
Nonaka took his first podium finish in third since Rd 14 from Kotaka, Taira and Furutani.
Robert Merhi Muntan (in B-MAX Racing R30) placed nineth in the partial participation in the SFL series.
Meanwhile, in master class, Imada completed the opening lap at the front, but was overtaken by DRAGON on lap two.
DRAGON finished the season with his first class win since Rd 13.