Kimura prevails in a lead battle just after the start to clinch his third win
2022/08/24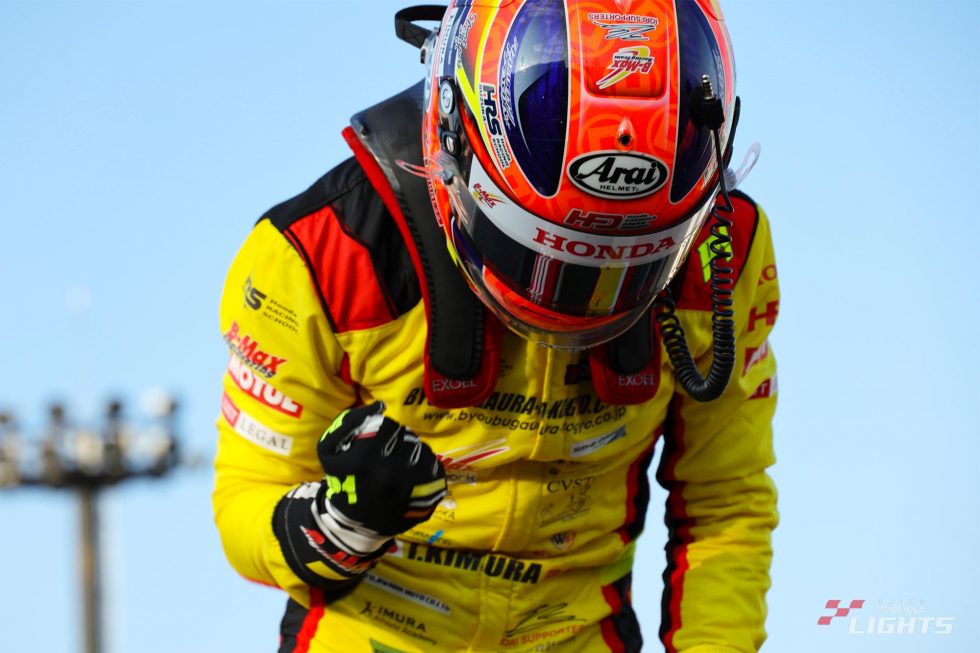 Iori Kimura(HFDP WITH B-MAX RACING)
The fifth Motegi event of 2022 Super Formula Lights' finally came to the final race. It was also a crucial round ahead of next month's Okayama showdown.
According to the finishing order of Rd 13 Kazuto Kotaka driving Kuo MOBILITY CHUKYO TOM'S 320 claimed pole position with Kakunoshin Ohta (in HFDP WITH TODA RACING) as another front-row sitter. Iori Kimura (HFDP WITH B-MAX RACING) and Yuga Furutani (Deloitte. HTP TOM'S 320) shared the second row.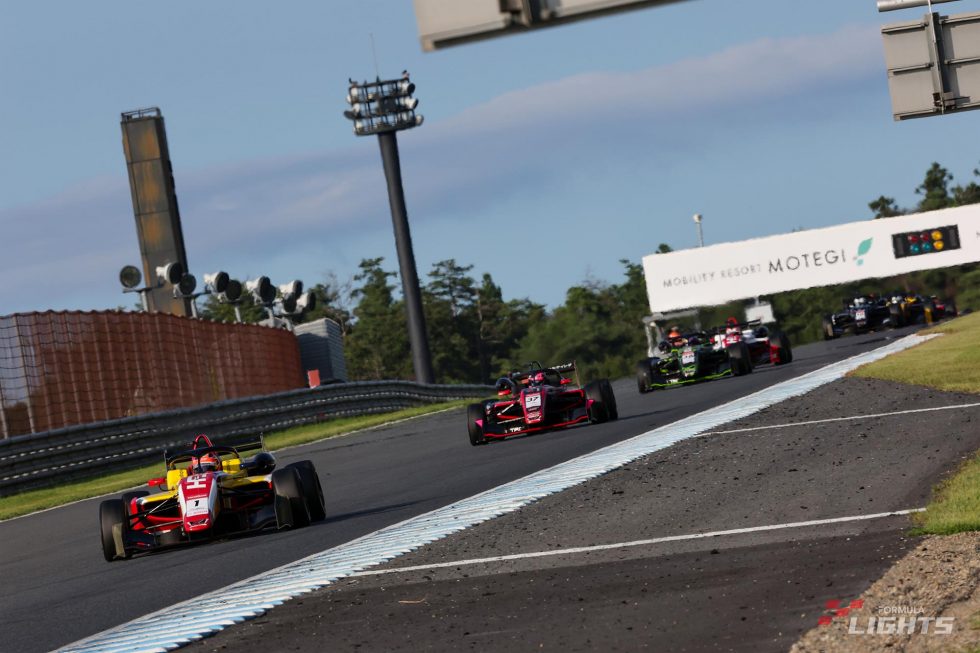 Start of Round.15
■Kimura comes out on top on the opening lap
The skies had begun to clear up during Rd 8 of the Super Formula championship, and the race got underway at 4:35pm under the sunset.
Kotaka made a clean getaway from pole while Ohta got a sluggish start, allowing Kimura and Furutani to ease past him on the either side.
Kimura closed right on to the tail of Kotaka at Turn three, and moved around the outside at Turn five, running side-by-side with the TOM'S driver on the run down to the S-shape turn before coming out on top exiting the corner.
Ohta kept up closely with Furutani in third.
The middle stages saw Kimura build up as much as 1.5 secs lead over Kotaka, followed by Furutani and Ohta lapping within a second with each other, with Kohta Kawaai (in Rn-sports 320) in fifth about three-seconds further back and Togo Suganami (Byoubugaura B-MAX Racing 320) in sixth.
Having settled for third in Rd 13 despite starting from pole position and failed to even finish in Rd 14 Kimura stayed focused to cross the line 1.959 secs clear of Kotaka and clinch his third win of the season following the third Autopolis event.
Furutani also kept his cool to hold Ohta at bay for his first podium finish since Rd 11 at Sugo.
A scrap over fifth spot was fought by Kawaai leading Suganami, Hibiki Taira (Kuo MOBILITY CHUKYO TOM'S 320) and Seita Nonaka (PONOS Racing TOM'S 320), with Kawaai holding on for fifth and Suganami completing the points in sixth.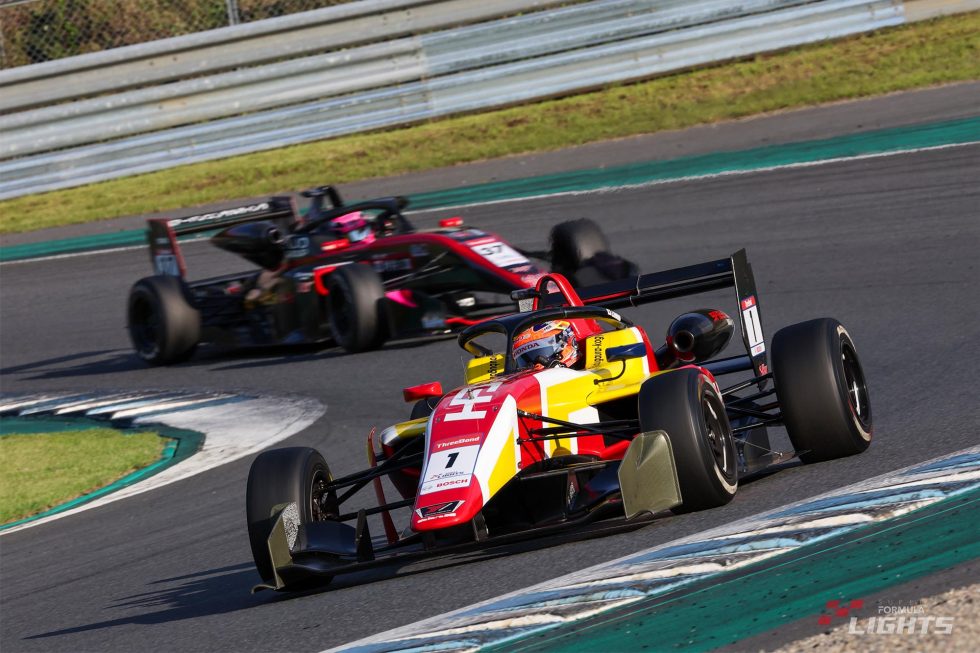 Iori Kimura(HFDP WITH B-MAX RACING)
■A surprising outcome for master class contention
In the meantime, the master class saw a fierce and clean battle fought between DRAGON (TEAM DRAGON B-MAX 320) and Masayuki Ueda (Rn-Sports 320) from the beginning with side-by-side running for several laps as if the two were enjoying it.
It reached a turning point on lap 10 when Imada finally overtook DRAGON at the S-shape turn, but the latter quickly snatched back the lead on the back straight.
However, the two crashed out approaching the Victory with DRAGON coming to a halt on the gravel and out of the race.
Imada lost his front wing from the collision but was able to finish the race after pitting on lap 11 for repairs, and has been crowned master class champion for the second year in a row.