Giuliano Alesi fends off Teppei Natori for his maiden SFL win
2021/06/20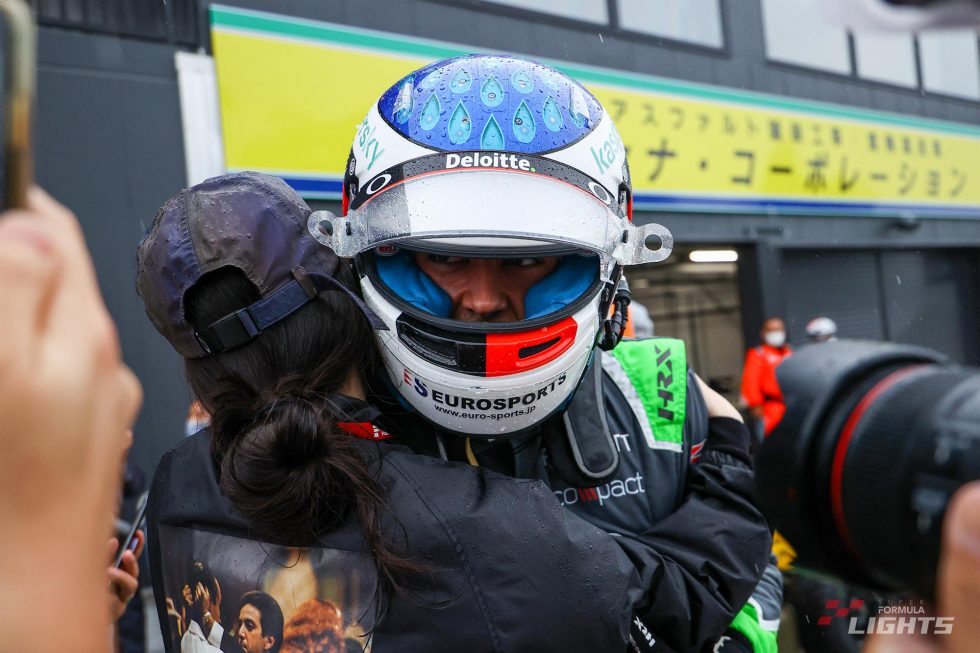 Giuliano Alesi(Deloitte. TOM'S 320)
Following two-day three practice sessions a qualifying and Rd 10 race of Buzz Presents Japanese Super Formula Lights championship were fought on Saturday. It began to rain early in the morning at Sportsland Sugo and was announced that northern Japan entered the rainy season.
The qualifying for Rd 10 and Rd 11 started at 11:05 am in the wet conditions throughout the track, and Teppei Natori driving Byoubugaura B-Max Racing 320 topped the first attack with 1m.30.107, and Giuliano Alesi (in Deloitte. TOM'S 320) was second, and Ren Sato (TODA FIGHTEX) was third.
The session was red-flagged when DRAGON (TEAM DRAGON B-MAX 320) went off the track at Umanose Corner in trying to launch his second attack.
Pole position for Rd 10 was taken by Alesi, who had posted 1m30.045 with five minutes to go just before the DRAGON's off.
Natori settled for second place as his second attempt was interrupted by the red flag. Sato tried to improve his times in a very short period of time left after the session resumed, only to spin to qualify third.
Fourth and fifth went to Hibiki Taira (Kuo Corolla Chukyo TOM'S F320) and Shunsuke Kohno (RS FINE K&N 320) respectively.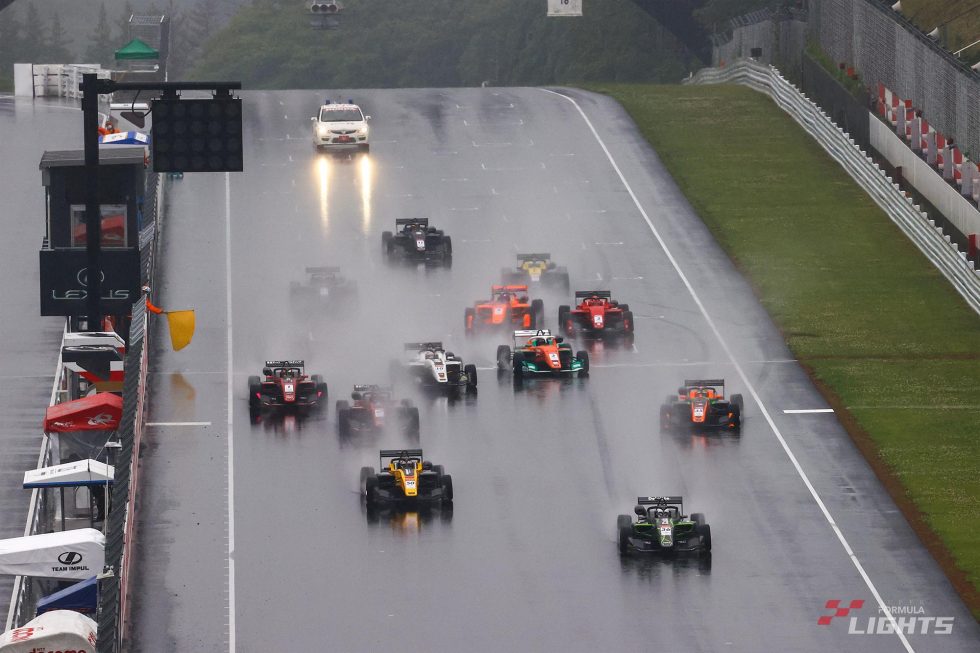 Start of Round.10
■Alesi keeps his lead over Natori in the rain
Each car came out to the track 25 minutes late at 4:15 pm due to a red-flagged Super Formula's qualifying, and the formation lap was started at 4:40 pm.
Both Alesi and Natori got off to a good start from the front row, while a poor start from third dropped Sato down to the tail of the field, promoting Taira and Kohno to third and fourth respectively.
Fifth came Atsushi Miyake (MAX RACING 320), who made several places at the start after having a hard time in the qualifying.
Alesi immediately set about building a healthy lead on the first lap. Although Natori managed to keep up in the early stages the gap would gradually open up.
Kohno was about two seconds behind a lonely Taira in third.
Miyake in fifth went into a close battle with a chasing Seita Nonaka (Kuo Corolla Chukyo TOM'S F320).
With the rain intensifying a somewhat quiet race ended on lap 10 when DRAGON hit the barriers at the final turn and brought out the safety car.
Lucca Allen (Albirex-RT) also crashed out at the final turn on lap 12.
The safety car stayed out for four laps under heavy rain, and as the race finally restarted on lap 15 Alesi capitalised a clear air to set a flurry of fastest laps, posting 1m31.698 on lap 16, 1m31.650 on 17 and 1m31.333 on lap 18, further extending his lead over Natori.
The restart also saw a fierce scrap fought over fifth spot among Miyake in front, Nonaka and Sato, who recovered to seventh after the Allen's crash.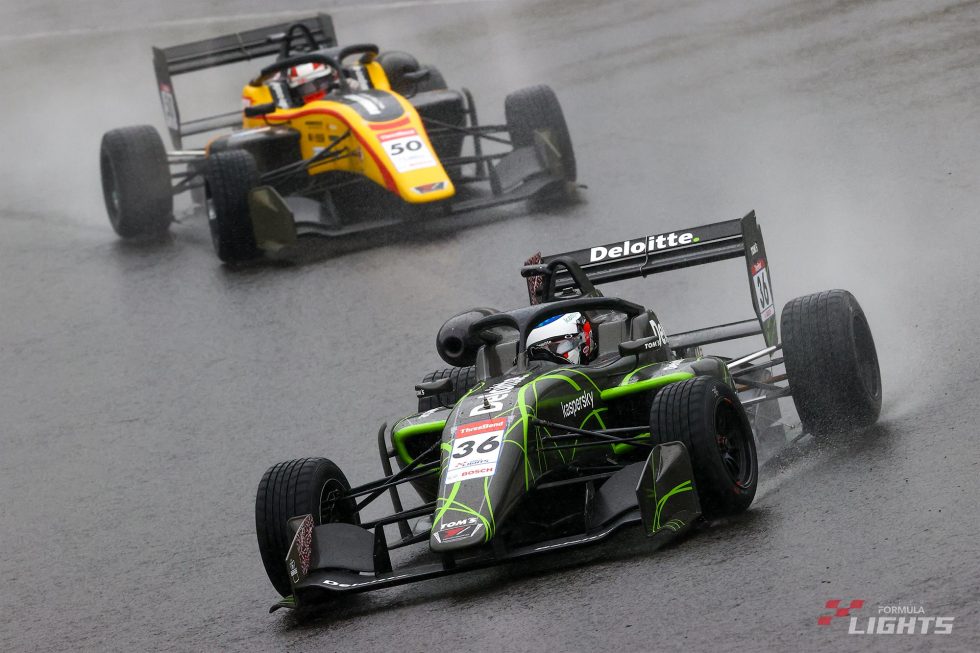 Giuliano Alesi(Deloitte. TOM'S 320)
■Takashi Hata clinches his first master class win
With the 40-minute time limit approaching Alesi fended off a late charge from Natori to take the chequered flag on lap 24 and claim his maiden SFL win with a lights-to-flag victory. He became the fourth winner of the season.
Natori eventually cut the gap to 1.161 secs to finish second.
Taira completed the podium in third for the first time since Rd six at Suzuka. Miyake won a tense battle with Nonaka and Sato to take fifth behind Kohno.
Nobuhiro Imada (JMS RACING with B-MAX) suffered an off at Turn four on lap eight while running in front of the master class. He managed to return to the track, but surrendered the lead to Takashi Hata (A-NeKT with B-MAX 320), who maintained the position in the difficult conditions to clinch his first master class win with an impressive result of finishing sixth overall.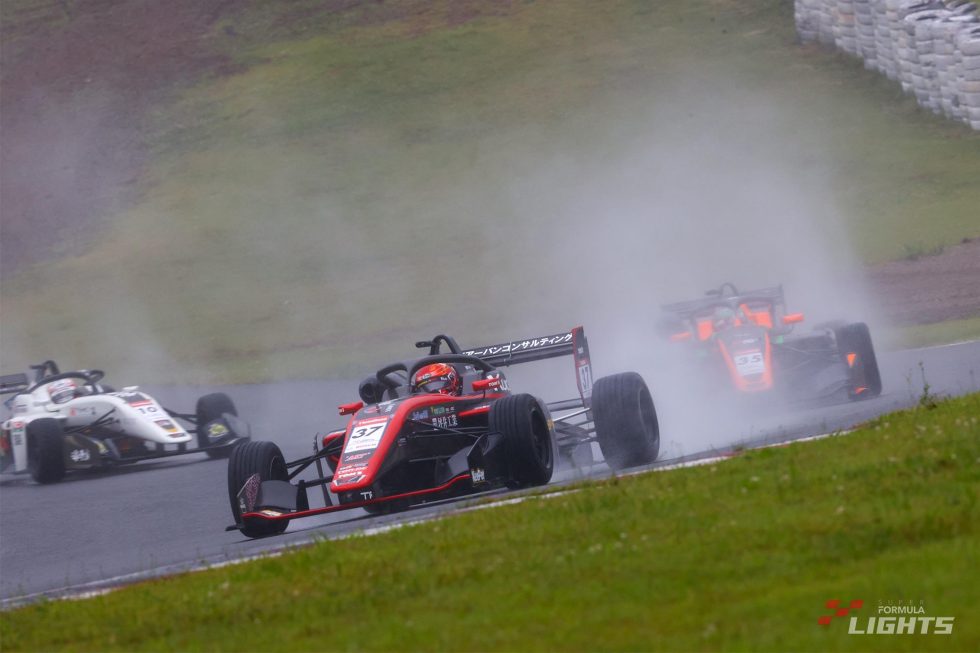 Hibiki Taira(Kuo Corolla Chukyo TOM'S F320)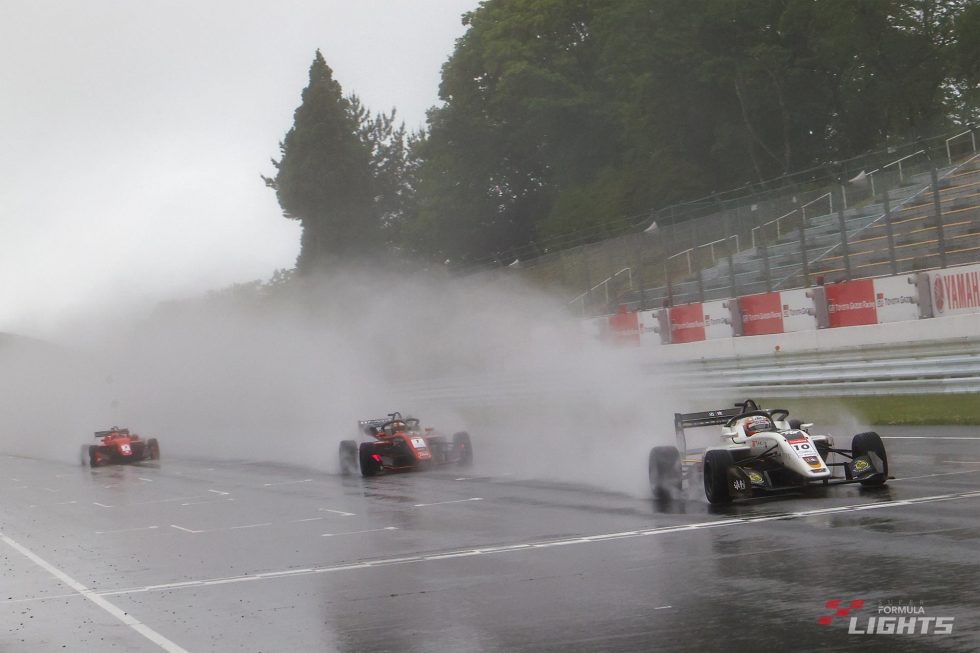 Atsushi Miyake(MAX RACING 320)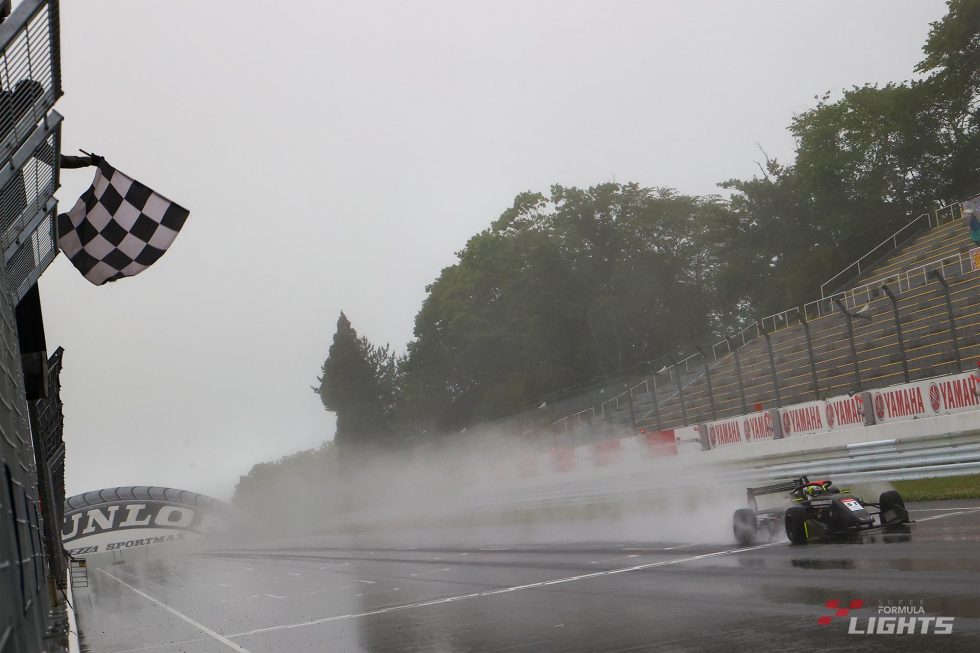 Takashi Hata(A-NeKT with B-MAX 320)