Ren Sato goes lights-to-flag for his second win of the season
2021/08/29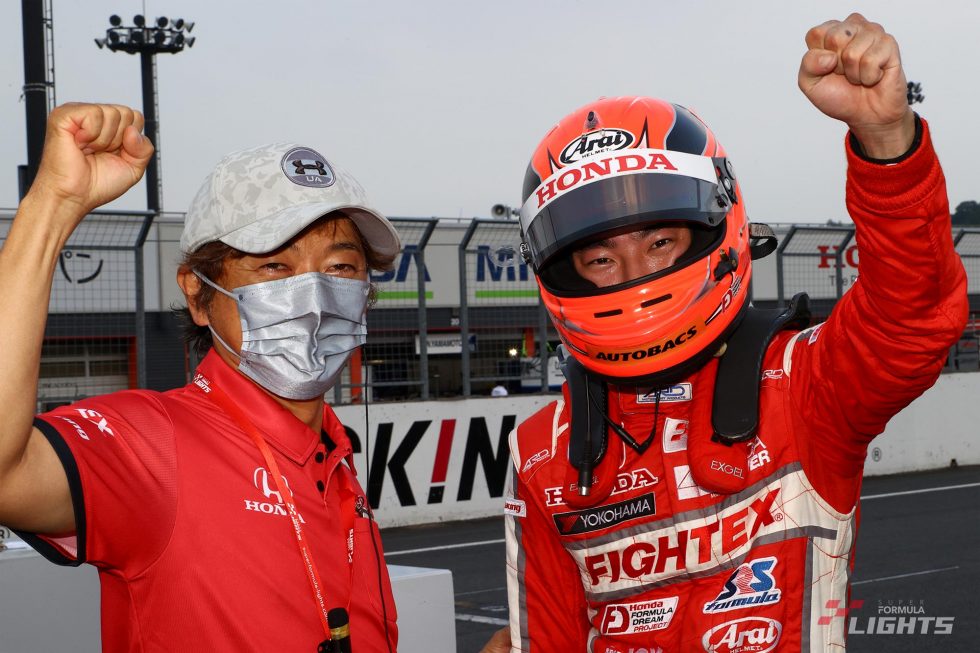 Ren Sato & Hiroki Kato
The qualifying for Rd 13 and Rd 14 of Buzz presents Japanese Super Formula Lights championship saw Ren Sato in TODA FIGHTEX get off to an aggressive start as it was started at 11 am on Saturday at a scorching Twin Ring Motegi.
Having topped the times in practice session two and three Teppei Natori (Byoubugaura B-Max Racing 320) launched quick laps seven minutes into the qualifying, only to allow Sato to take pole position for Rd 13 with 1m45.270 as well as for Rd 14 with three sets of fresh tyres.
Giuliano Alesi (Deloitte. TOM'S 320) showed considerable improvement from a sluggish pace on Thursday and Friday to secure second place for Rd 13 with 1m45.382 on his second set of tyres, 44 hundredths of a second faster than third-placed Natori.
Shunsuke Kohno (RS FINE K&N 320) was fourth.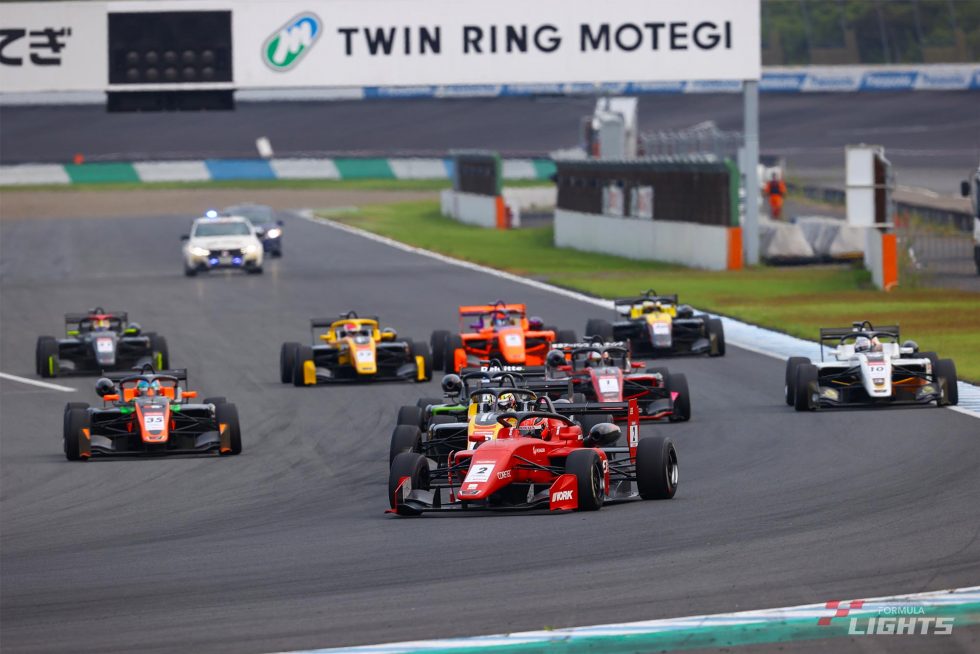 Start of Round.13
■Natori passes Alesi at the start
The sighting lap of Rd 13 began at 4:05 pm. Thunderstorm was expected for the late afternoon, but the race kicked off at 4:30 pm in dry conditions.
Sato made a good getaway from pole, while a tardy start from Alesi allowed Natori to pass him for second. Kohno, Seita Nonaka (Kuo Corolla Chukyo TOM'S F320) and Atsushi Miyake (MAX RACING 320) followed Alesi in this order.
In order to seal the drivers' title in this race Natori quickly put the hammer down, but while he attacked down the inside of Sato on lap four all he could do in the early stages was stay within a second of the leader at this difficult-to-overtake circuit.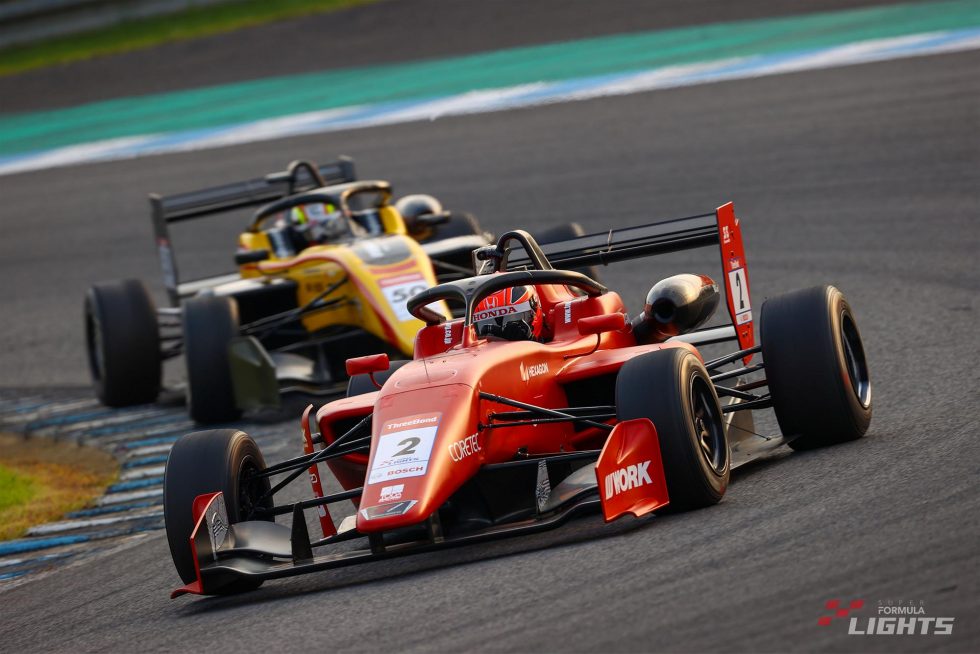 Ren Sato(TODA FIGHTEX)
■Lead fight between Sato and Natori continues
With Alesi's gap to Natori gradually extending to well over two seconds when the 14-lap race passed the halfway point the focus was now on the lead fight between Sato and Natori continuing to circulate within a second of each other.
Sato, however, kept his cool and finally pulled away, setting a fastest lap on lap nine, and then on lap ten, to mark his first win since the Rd 2 at Fuji.
Alesi placed third behind Natori, the result extending Natori's lead from 29 points to 31 points in the championship standings.
Kohno finished fourth.
A close 3-way battle over fifth position with Nonaka at the front was won by Nonaka, leaving Miyake in sixth and Seiya Jin (Byoubugaura B-MAX Racing 320) in seventh.
Although being passed by DRAGON (TEAM DRAGON B-MAX 320) at the start Nobuhiro Imada (JMS RACING with B-MAX) completed the race with a solid driving to notch up his eighth win of the season and become the 2021 master class champion.