Teppei Natori holds off charging Ren Sato to win 2021 SFL season-opener
2021/04/03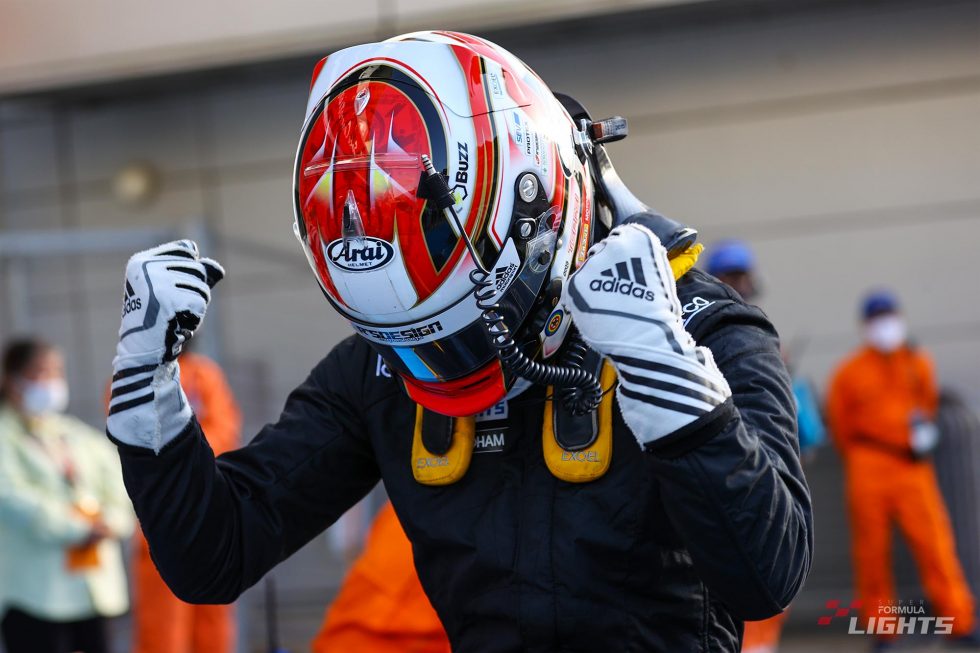 Teppei Natori(Byoubugaura B-MAX Racing 320)
Following two-day three sessions the qualifying of 2021 Super Formula Lights Rd 1 took place on Saturday at Fuji Speedway under cloudy conditions.
As the session started at 0:15 pm for 30 minutes every car came out of the pits at once, and Teppei Natori driving Byoubugaura B-Max Racing 320 topped the first attacks with 1m34.201, followed by Ren Sato (in Toda FIGHTEX) and Hibiki Taira (Kuo Corolla Chukyo TOM'S F320), before coming in for fresh set of tyres.
Sato significantly reduced his times in his second attack, only to fall short, running eight-hundredth of a second off Natori, who secured pole position for the season-opener with 1m33.517.
The second row was shared by another TOM'S drivers of Seita Nonaka (Kuo Corolla Chukyo TOM'S F320) in third and Giuliano Alesi (TOM'S F320) in fourth.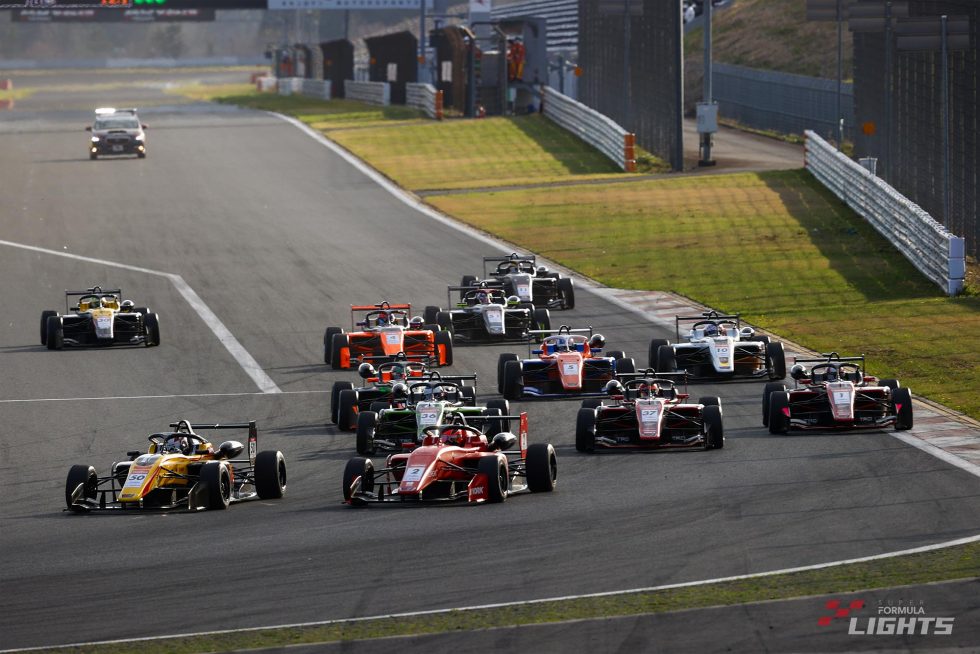 Start of Round.1
■Top and midfield battles heat up
After the Super Formula's qualifying the SFL drivers got off the grid for 21 laps, the longest race of this week's Fuji event at 4:25 pm in conditions similar to the qualifying's in the early afternoon but with a bit lower temperatures.
With many of the drivers making their first real starts Natori took advantage of his two years' experience in the championship to get a strong start, sweeping to the inside into the TGR at the front.
Nonaka's sluggish start from third place allowed Alesi and Taira to get past, the two going into a close battle through Coca-Cola which would see Alesi come out of the turn in third place.
By the end of lap five Natori had built 1.004 secs lead over Sato, who had extended his margin over Alesi and Taira to 2.660 secs.
Having dropped to sixth place Nonaka was closed in by Seiya Jin (Albirex-RT), Atsushi Miyake (MAX RACING 320) and a charging Miki Koyama (B-MAX ENGINEERING 320).
At the halfway stage Natori's lead over Sato was reduced less than a second, while the gap between Sato and Alesi increased to 4.827 secs. A little back Shunsuke Kohno (RS FINE K&N 320) in P5 saw Nonaka and Jin catching up, the trio running nose-to-tail on lap 15.
The three-way battle was settled on lap 18 when Nonaka caught up with Kohno and dived down the inside into Coca-Cola to move up to fifth place, forcing the RS Fine driver to the run-off on the outside, which allowed Jin as well to get ahead.
After a fierce scrap through Dunlop Nonaka and Jin ended up clashing at the exit, damaging Jin's rear wing and promoting Miyake to sixth spot.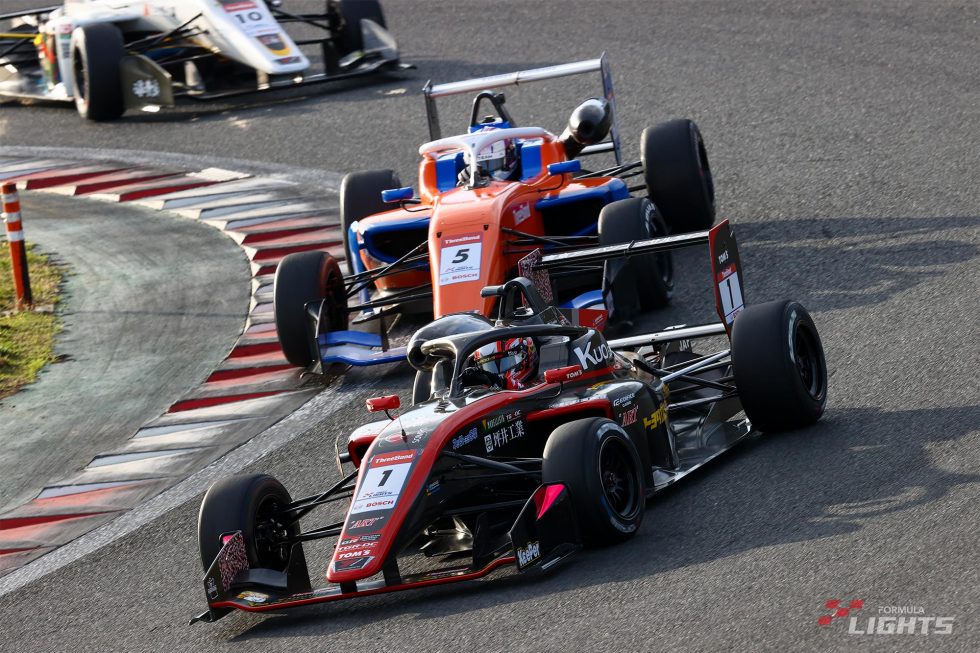 Seita Nonaka(Kuo Corolla Chukyo TOM'S 320)
■Natori holds out for his first SFL win
As the race neared the showdown Sato began to further whittle the gap to Natori, and when it was reduced to 0.407 secs on the control line of the final lap Natori steered towards the inside to protect his line.
Sato still continued to push on through Toyopet 100R and Advan corners, only to see his rear slightly off the track, allowing Natori to ease away to claim his first SFL win with a lights-to-flag victory and full-marks.
Alesi finished third. Taira, Kohno and Miyake rounded out the points in P4, P5 and P6 respectively.
After a late charge Koyama ended up just outside the points in seventh.
Finishing eighth overall, Nobuhiro Imada (JMS RACING with B-MAX) won in the master class.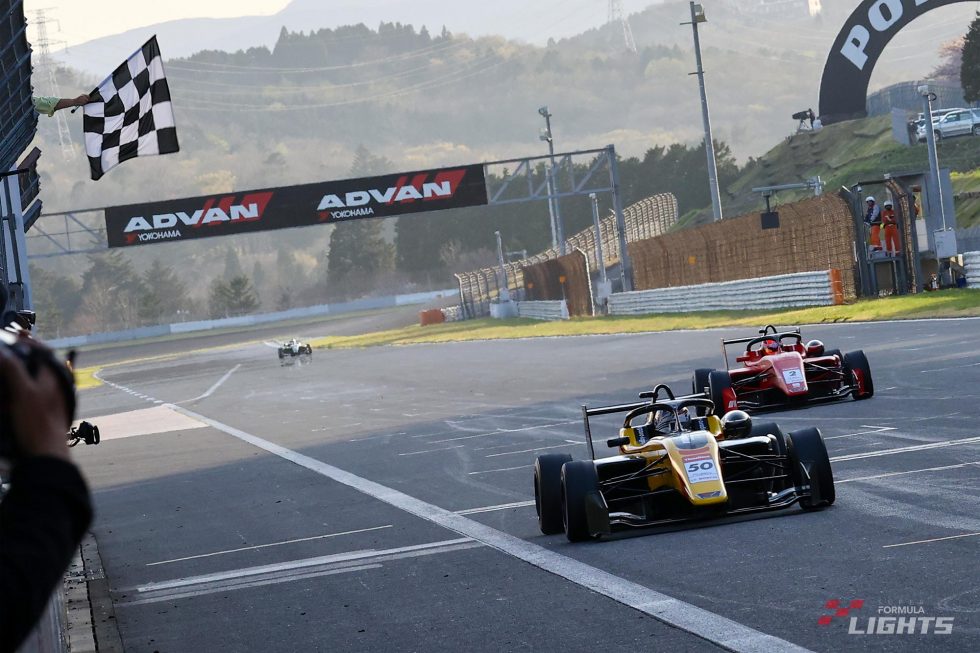 Teppei Natori(Byoubugaura B-MAX Racing 320)