Shun Koide prevails at the start to make it back-to-back wins
2023/09/11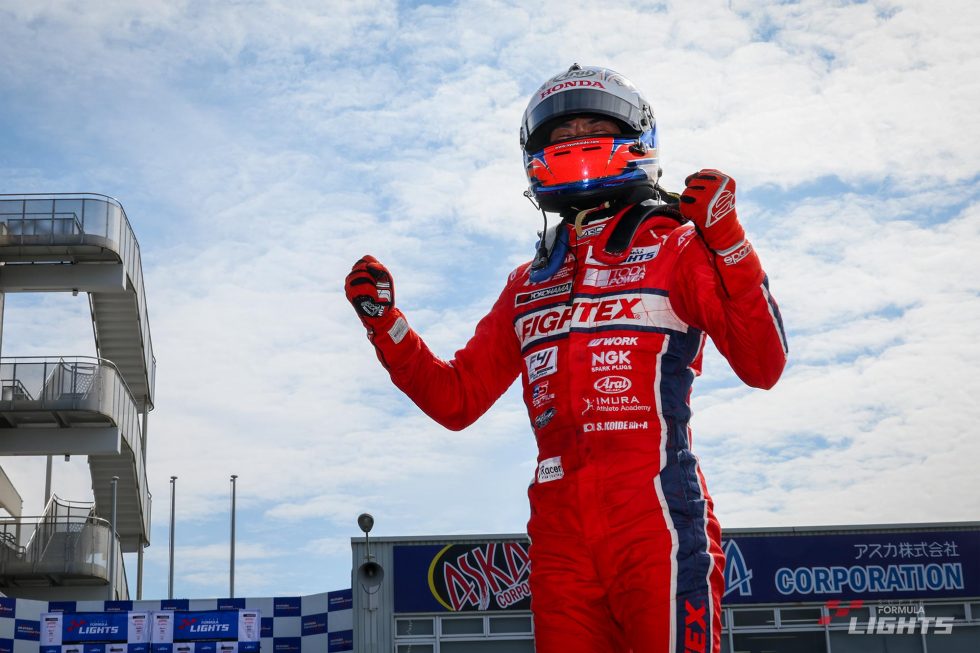 Shun Koide(HFDP WITH TODA RACING)
The fifth event of the 2023 Japanese Super Formula Lights championship has come to the final day on Sunday to wrap up its five-day schedule with Rd 14 and Rd 15. Okayama International Circuit was blessed with sunny skies, and the temperatures rose steadily from the morning.
The Saturday's qualifying for Rd 14 was contested by 11 drivers including Hibiki Taira driving Mobility Chukyo TOM'S 320 TGR-DC who had failed to make it through the qualifying for Rd 13 after going off the track.
Battles for pole position were eventually narrowed down to Shun Koide in HFDP WITH TODA RACING and Igor Omura Fraga (FANATEC-GRAN TURISMO with B-MAX) who has been in good form this weekend, with the latter taking his first SFL pole position with a time of 1m233.649, just 0.018 secs ahead of Koide, the same front row lineup as in Rd 13, but in the opposite positions.
Iori Kimura (HFDP WITH B-MAX RACING) and Seita Nonaka (PONOS Racing TOM'S 320 TGR-DC) posted exactly the same best time of 1m23.746, and Kimura was classified P3 and Nonaka P4 as the B-MAX driver set it first.
Taira settled for fifth, probably because he was not able to fully do attacks in the previous qualifying session.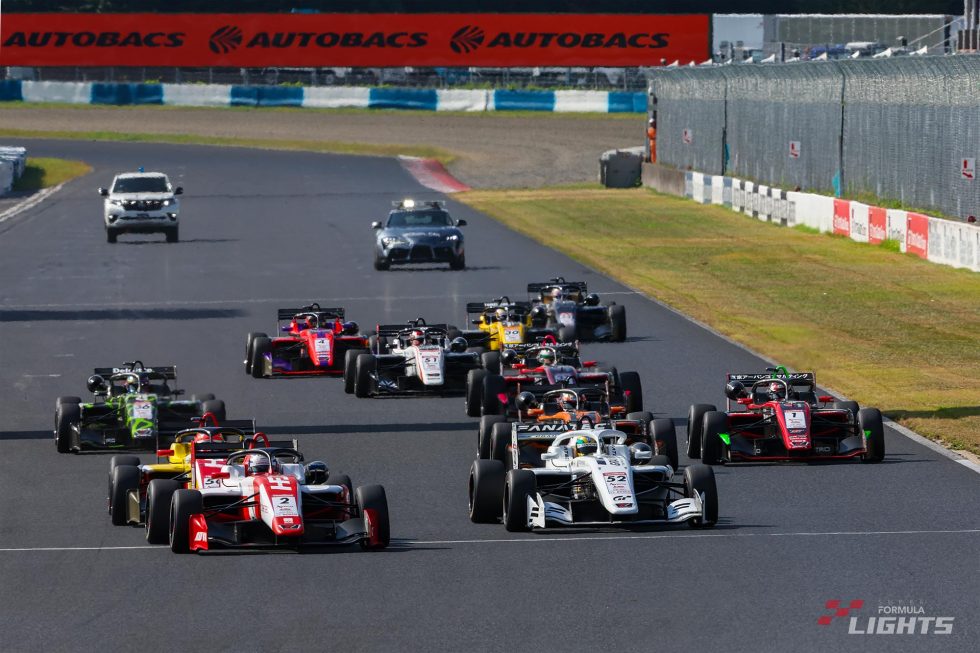 Start of Round.14
■Koide takes lead at the start
As the lights went out at 8:50 am in strong sunshine but with the track still not really warmed up, Omura Fraga made a good start, but with a better getaway Koide dived past the pole sitter into Turn one at the front.
Omura Fraga was also challenged by Kimura, but robustly defended the position.
Behind them fierce battles broke out early on. Having started from seventh on the grid Enzo Trulli (Mobility Chukyo TOM'S 320) hit David Vidales (B-MAX RACING 320) at Attwood and struck the barrier on the outside.
The moment a TOM'S pair of Nonaka in fourth and Taira fifth came out of the hairpin and went side-by-side the safety car was deployed due to the Trulli's crash.
At the restart on lap five the top three of Koide, Omura Fraga and Kimura bunched up. In a three-way team battle fought behind them among Nonaka, Taira and Yuga Furutani (Deloitte, HTP TOM'S 320) Taira overtook Nonaka at the hairpin to move in to fourth spot.
Having finished scoreless in Rd 13 Kimura mounted a blistering charge on Omura Fraga in the hope to make as much ground as possible.
Igor Omura Fraga(FANATEC-GRAN TURISMO with B-MAX)
■Closing stages see tense drives for fastest lap
In the closing stages Kimura in third and Taira in fourth each opted to go under 1m24.608 secs posted by Koide for an additional fastest lap point.
Kimura opened up a gap to Omura Fraga for clear air, only to fall short.
Taira's attempt on the penultimate lap was not successful, but he made it on the final lap as he set 1m24.531. In fact, there was an occasion when he almost passed Kimura on that lap as the B-Max driver considerably slowed down in order to prevent Taira from setting the fastest lap of the race. The two were separated by just 0.270 secs at the flag.
Fifth and sixth went to Nonaka and Furutani respectively.
While Nobuhiro Imada (JMS RACING with B-MAX) grabbed the master class lead at the start DRAGON (TEAM DRAGON B-MAX 320) took it back in the chaos caused by the safety car intervention, which he would retain to the end, as he ended up 2.172 secs ahead of his rival.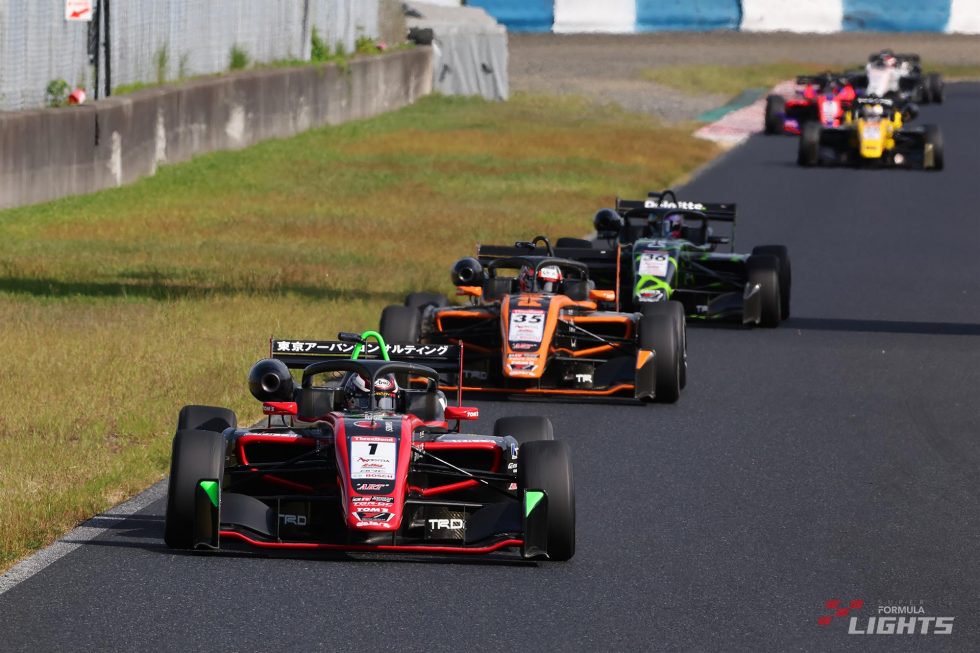 Hibiki Taira(Mobility Chukyo TOM'S 320 TGR-DC)