Kimura defends his lead at the start to take another lights-to-flag win
2023/05/30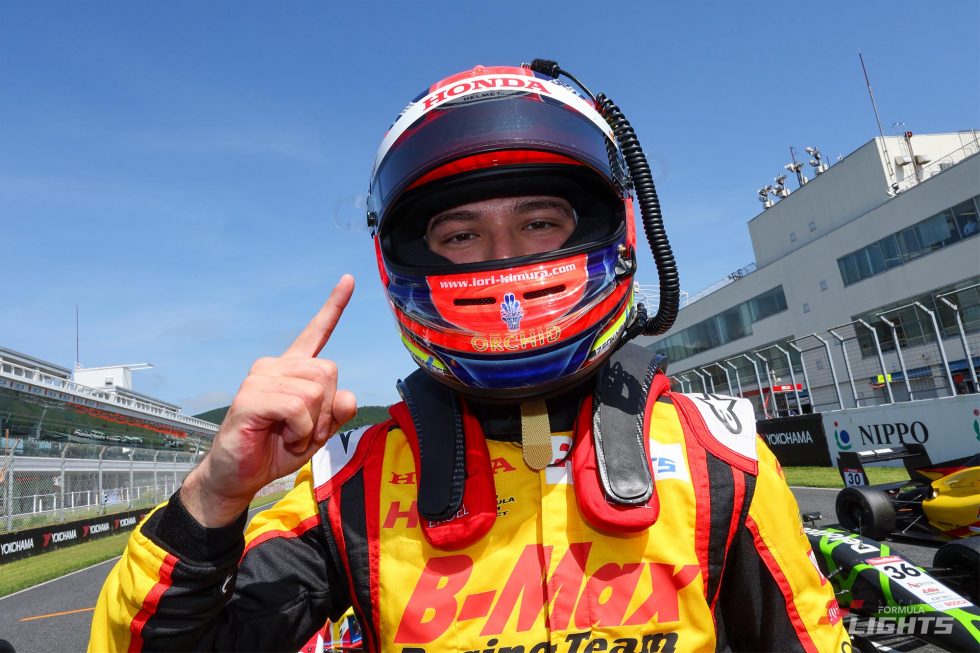 Iori Kimura(HFDP WITH B-MAX RACING)
The day of Race 2 and Race 3 of the Japanese Super Formula Lights' Autopolis event. The temperatures rose rapidly in the morning in the lead up to the Race 2.
In the Saturday's qualifying for Rd 2 TOM'S pair of Hibiki Taira in Mobility Chukyo TOM'S 320 TGR-DC and Yuga Furutani (Deloitte, HTP TOM'S 320) did strong attacks one after another, but it was Iori Kimura (HFDP WITH B-MAX RACING) again who took pole position with a time of 1m38.742.
Right after Shun Koide (HFDP WITH TODA RACING) posted 1m39.077 the session was red flagged when Nobuhiro Imada (JMS RACING with B-MAX) "ran wide at Turn three" and spun.
After the restart six cars resumed their attacks, but with no major order changes the Super GT team-mates Furutani and Igor Omura Fraga (FANATEC-GRAN TURISMO with B-MAX) secured second row in third and fourth respectively behind Koide.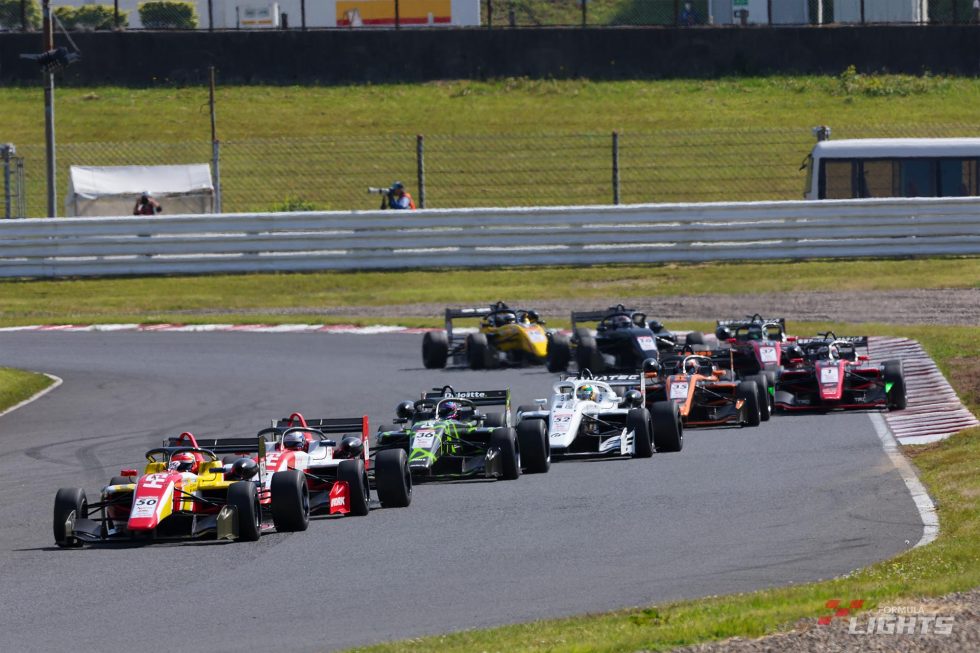 Start of Round.2
■Early stages see small gaps among race leaders
The formation lap began at 9 am under clear skies as the temperature was rising but still lower than the first round held in the previous afternoon. Kimura's late start from pole allowed Koide to approach the first corner slightly ahead of him, but the B-MAX driver held on at the inside of the turn to defend his lead, heading Kimura and Koide into Turn three.
A side-by-side battle fought by the second-row starters also ended with Furutani keeping the third spot, leaving Omura Fraga to deal with a chasing Seita Nonaka (PONOS Racing TOM'S 320 TGR-DC), who had started from seventh on the grid.
David Vidales (B-MAX RACING 320) suffered a stall at the start in fifth, slipping down the order to nineth before pitting on lap four to end his race.
Imada also got a slow start at the tail of the field.
Now with better understanding of how the tyre would wear each driver set a faster pace from the beginning for a shorter distance of 14 laps at lower temperatures than in the opening round. The race leaders ran closely within a second of one another.
After lap three a battle between Omura Fraga and Nonaka intensified, with Nonaka closing in on Omura Fraga at the final turn on almost every lap and then Omura Fraga pulling away on the main straight an ensuing later.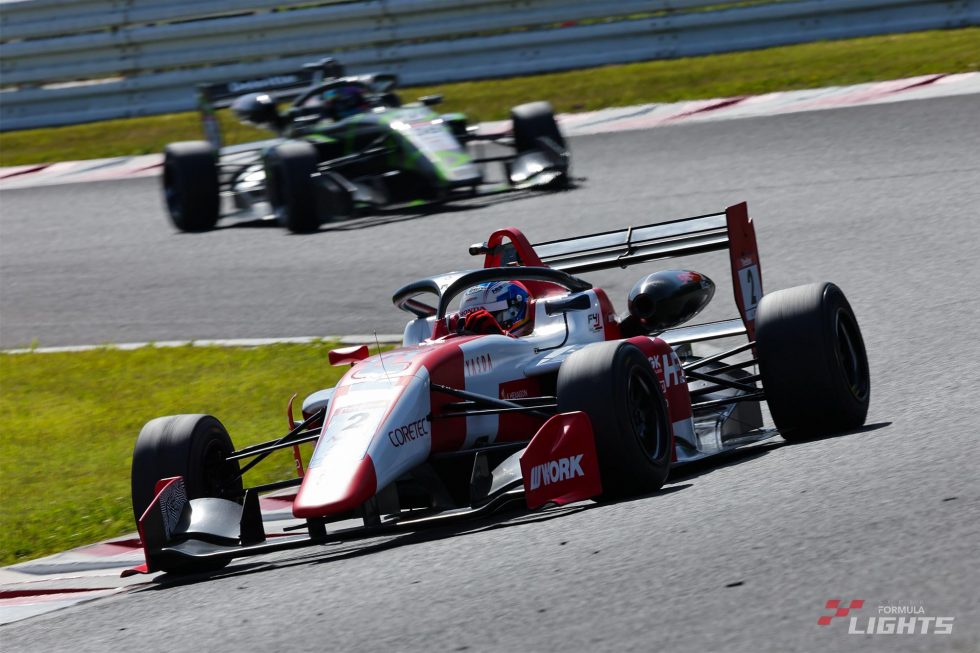 Shun Koide(HFDP WITH TODA RACING)
■DRAGON holds on for master class victory
With the leading pack gradually spreading out into the closing stages due to different tyre strategies for next round Kimura took another lights-to-flag win and full-marks, including a bonus point for setting the fastest lap of 1m40.164 on lap three, finishing 1.690 secs clear of Koide at the flag.
Koide scored his first Super Formula Lights podium in second place.
Furutani took back-to-back podium results with finishing third.
The thrilling scrap over fourth place that had come into the final laps was won by Omura Fraga – who scored his first SFL points by finishing 1.282 secs ahead of Nonaka.
Taira rounded out the points-paying positions in sixth.
In master class DRAGON (TEAM DRAGON B-MAX 320) led the race from start to finish, fending off the slow-starting Imada – who closed to within range on lap six – to take his first class win of the season by a narrow 0.425 sec margin at the flag.