Hibiki Taira goes lights-to-flag for his first win of the 2023 season
2023/06/18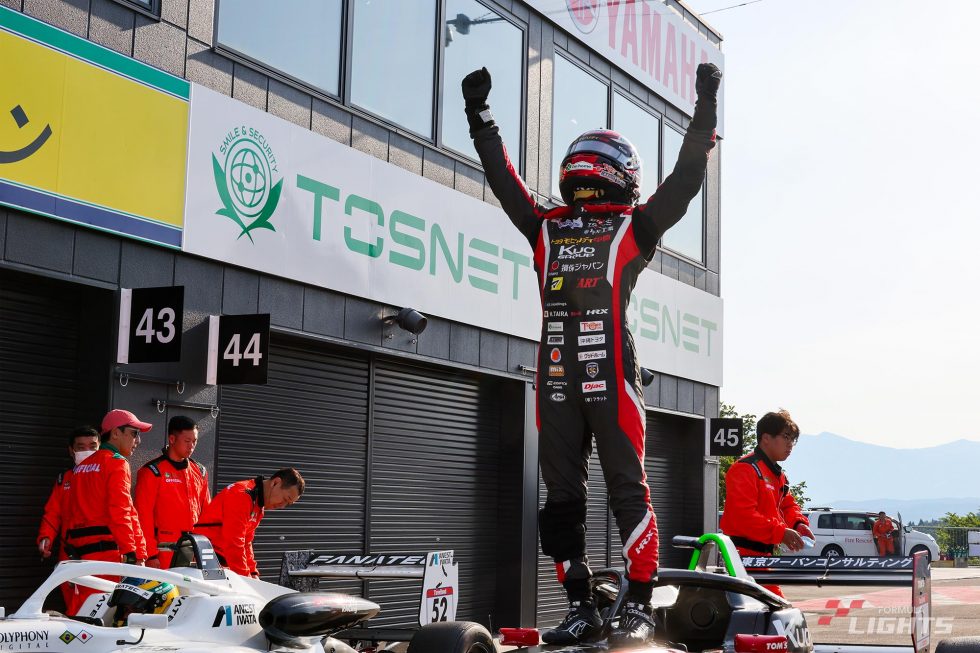 Hibiki Taira (Mobility Chukyo TOM'S 320 TGR-DC)
After two-day practice sessions in bad weather the 2023 Japanese Super Formula Lights championship's second event got underway at 11:00am on Saturday at Sports Land Sugo in the early summer sunshine with qualifying for Rd 4 and Rd5.
With 12 cars each spending a few laps before setting out on its attacks, Hibiki Taira (Mobility Chukyo TOM'S 320 TGR-DC), who had expressed confidence for the qualifying, quickly reduced his times to 1m.14.680 to take pole position for Rd 4. Igor Omura Fraga (FANATEC-GRAN TURISMO with B-MAX) was a close second with a time of 1m14.797.
Qualifying third was Iori Kimura (HFDP WITH B-MAX RACING) on a three-race winning streak, posted 1m14.840.
Still struggling with his set-up Yuui Tsutsumi (Rn-sports F320) took fifth place behind Shun Koide (HFDP WITH TODA RACING).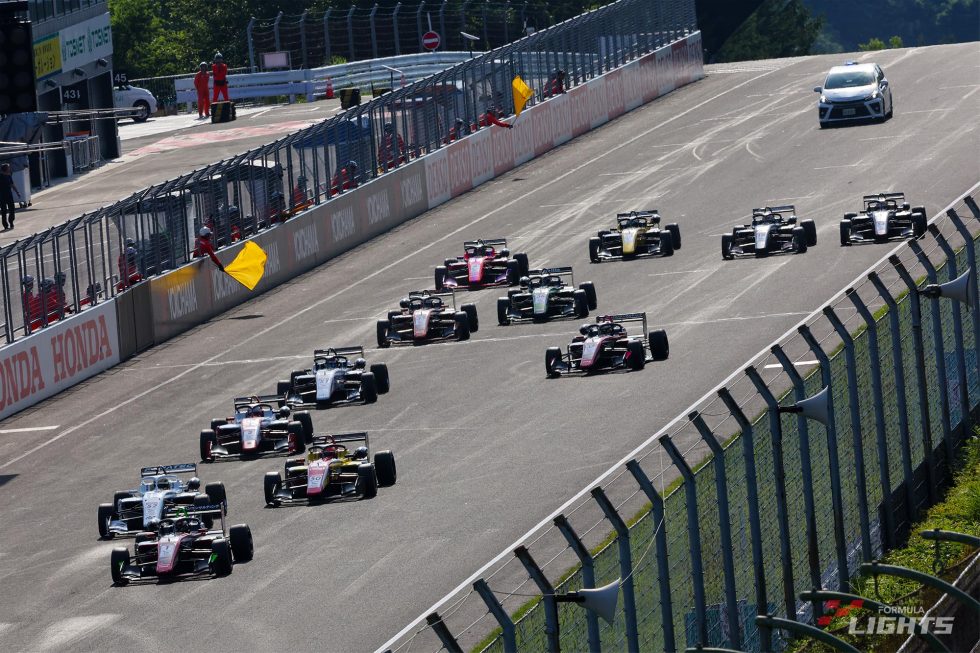 Start of Round.4
■An opening lap's accident brings out safety car
By the time the formation lap of Rd 4 kicked off for 26 laps 20 minutes late at 3:55pm due to a red-flagged qualifying for Rd 5 of the Japanese Super Formula championship, the crisp morning sunshine had turned to summer heat, and the longest distance race of the weekend was going to be physically demanding.
The front and second rows starters each got a good start, while Tsutsumi bogged down in fifth place, his best grid position of the season.
At Turn four Yuga Furutani dived up the inside of David Vidales (B-MAX RACING 320) in P6 and crashed, sustaining damage to his Deloitte, HTP TOM'S 320 and coming to a halt in the gravel, which brought out the safety car.
Vidales returned to the track after a pit stop, but would be handed a drive-thru penalty for missing the red light at the pit exit.
When the race restarted on lap nine a close pack of six cars was formed with Taira leading Omura Fraga, Kimura, Koide, Enzo Trulli (Mobility Chukyo TOM'S 320) and Seita Nonaka (PONOS Racing TOM'S 320 TGR-DC).
It looked to continue towards the halfway stage with no major actions, but Omura Fraga suffered a slight off at the exit of Rainbow on lap 10, allowing Kimura to get onto his tail. In the meanwhile, Taira was enjoying a lonely race at the front, while gradually extending his advantage.
Trulli and Nonaka also had duelled over fifth spot before the closing stages when the cars running in P2 to P6 were bunching up again.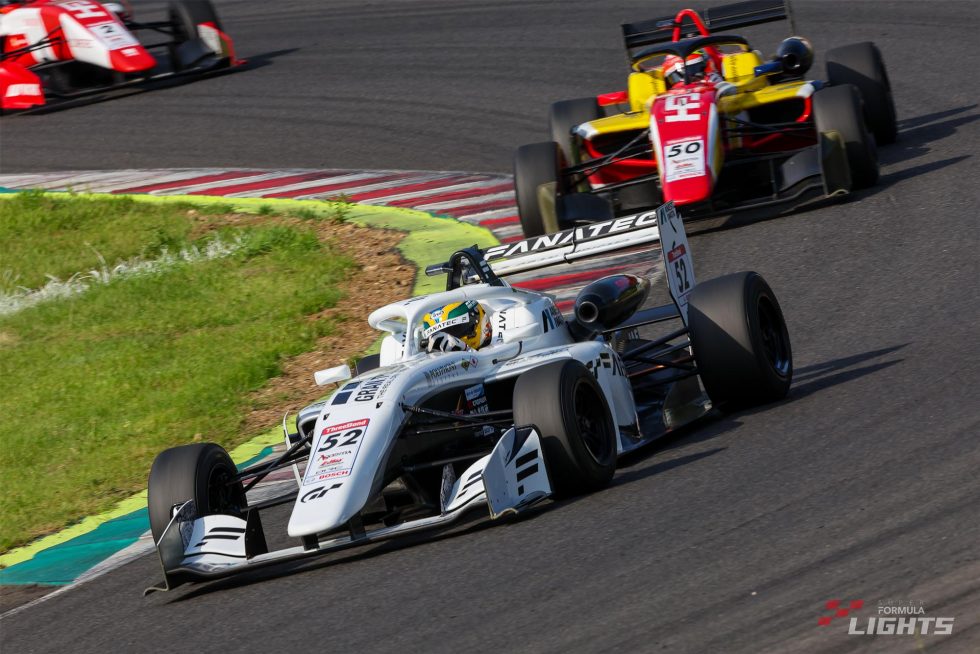 Igor Omura Fraga(FANATEC-GRAN TURISMO with B-MAX)
■Imada claims second master class win of the season
Having set the fastest lap of 1m15.511 on lap 15, Taira clinched his first win of the season 3.367 secs ahead of Omura Fraga, a perfect result that brought him his first ever full-marks.
A close battle for second place with a gap of less than a second came down to the very final lap, with Omura Fraga fending off Kimura by 0.698 sec for his first SFL podium. Fourth went to Koide.
The battle for fifth also continued until the end, and again ended with no change in order, with Trulli defending the position from Nonaka.
While in the master class Nobuhiro Imada (JMS RACING with B-MAX) prevailed in a fierce three-way battle that started just after the start, to his second victory.