Hibiki Taira takes lead at the start for his second win of the season
2022/08/24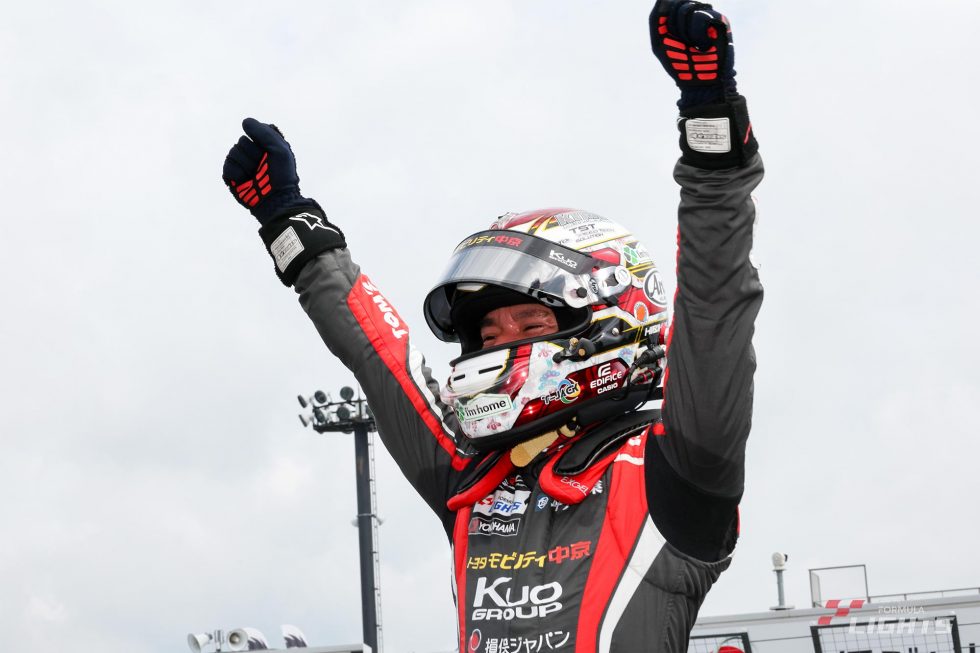 Hibiki Taira(Kuo MOBILITY CHUKYO 320)
Kakunoshin Ohta (in HFDP WITH TODA RACING) had claimed pole position for Rd 14 of the Japanese Super Formula Lights championship in the Saturday's qualifying with his second-best time of 1m44.817, while Hibiki Taira (Kuo MOBILITY CHUKYO TOM'S 320) had secured second with a time similar to his best time.
Maintaining his strong pace in the practice sessions Togo Suganami (Byoubugaura B-MAX Racing 320) had qualified third with 1m45.003.
Iori Kimura (in HFDP WITH B-MAX RACING), the pole sitter for Rd 13 would start fourth on the grid.
The rain had let up by the Sunday morning, and despite some wet patches still remaining on the track the Rd 14 was kicked off at 10:40am under cloudy skies with completely dried record lines.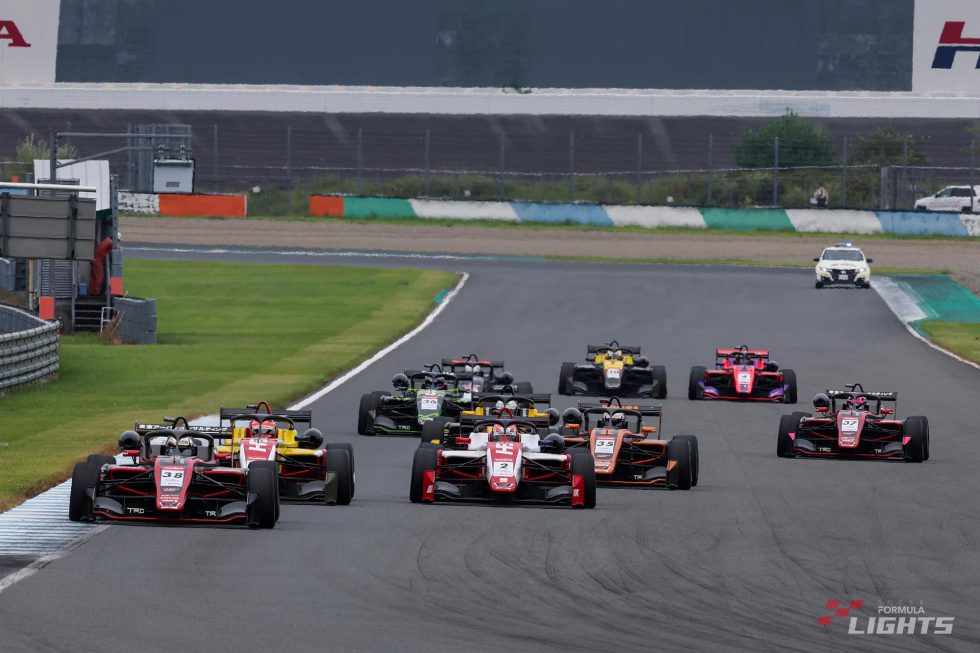 Start of Round.14
■Ohta and Kimura fall down the order after a contact on the opening lap
Suganami got a bit late start from third on the grid, while both front-row starters nailed the start, with Taira diving down the inside of Turn one to grab the lead from Ohta on the run towards Turn two.
Ohta then engaged in a tussle with Kimura. The two approached Turn four with Ohta on the inside and Kimura on the outside, and the B-Max driver swung his car around the outside slightly ahead of his adversary to take the second spot.
However, Kimura's left rear tyre brushed Ohta's front wing, causing Kimura to slow down at the exit of Turn four with smoke coming out from the damaged tyre.
Ohta barely held on for the second during the lap, but was forced to pit for a front nose.
This moved Seita Nonaka (PONOS Racing TOM'S 320) – who had made a strong start from fifth on the grid – and Suganami up to second and third respectively.
Having made some places on the opening lap Kazuto Kotaka (Kuo MOBILITY CHUKYO TOM'S 320) came fourth ahead of Yuga Furutani (Deloitte. HTP TOM'S 320) and Kohta Kawaai (in Rn-sports 320).
With the race leaders circulating within about two seconds of each other, the middle stages saw Kotaka in fourth close in on Suganami, trying to extend his championship points lead over Ohta as much as possible when his closest pursuer fell down the order.
Not to be outdone, however, Ohta secured a bonus point for setting the fastest lap of 1m45.601 on lap seven in addition to the point for his pole position.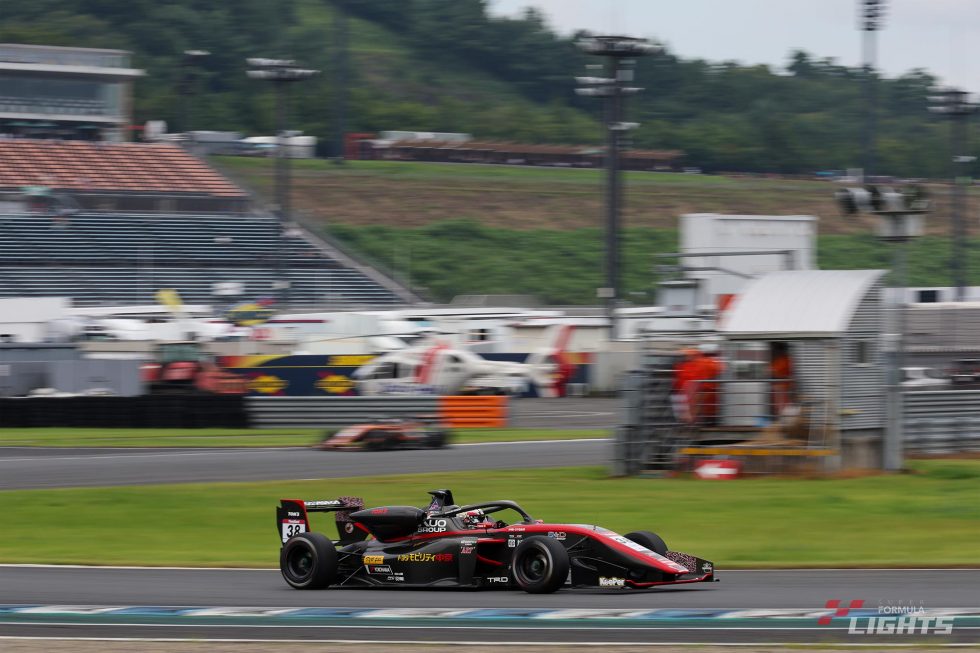 Hibiki Taira(Kuo MOBILITY CHUKYO 320)
■Taira takes his second win, heading up a one-two for TOM'S
In the closing stages the skies gradually cleared up, and the gap among the race leaders hovered from two to four seconds.
Keeping his good pace Kotaka completed 14 laps with 2.177 secs lead for his second win of the season following Rd 3 at Fuji.
Nonaka picked up his eighth podium finish in second place. Suganami finished 1.008 secs ahead of Kotaka, a much coveted first podium finish in the championship.
Fifth went to Furutani. Kawaai placed sixth, his second consecutive points-scoring result.
In the master class a nose-to-tail scrap broke out on the opening lap between DRAGON (TEAM DRAGON B-MAX 320) and Nobuhiro Imada (JMS RACING with B-MAX), but concluded as early as on the ensuing lap when Imada took a lead, which he would never relinquish, ending up a sizeable 12.268 secs gap.
This victory extended Imada's points advantage over DRAGON, which had been reduced to 13 points in the previous round, to 26 points.