Ren Sato claims his 3rd win of the season with another lights-to-flag triumph
2021/08/31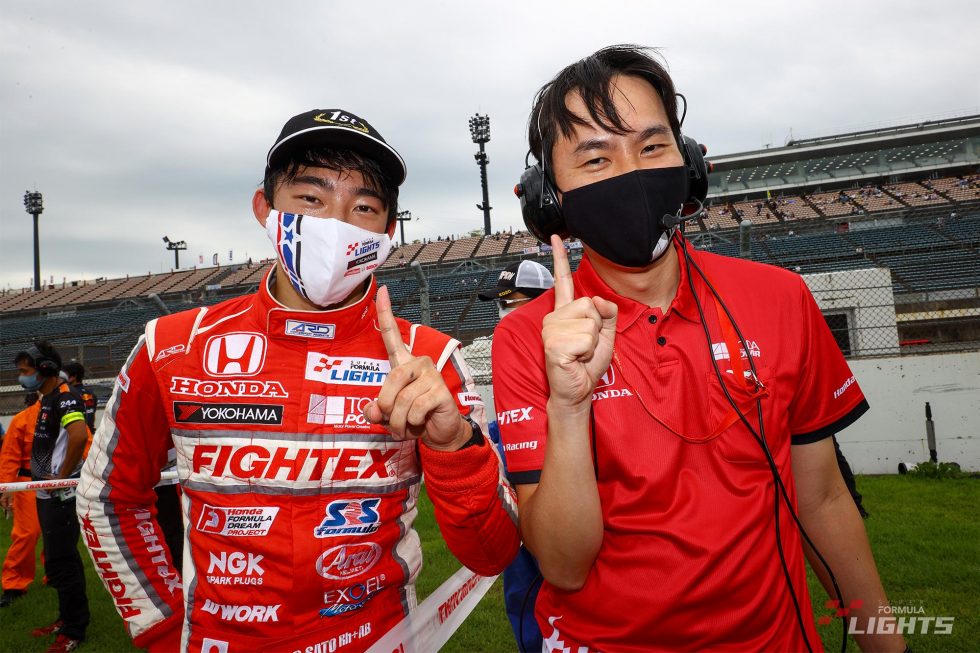 Ren Sato(TODA FIGHTEX)
Rd 14 of Buzz presents Japanese Super Formula Lights championship took place on Sunday as Race 2 of the Motegi event.
In the Saturday's qualifying Ren Sato did aggressive runs in his TODA FIGHTEX from the very beginning with a 3 sets of fresh tyres strategy to post 1m45.307 as his second-best time and take pole position for Rd 14 as well as Rd 13.
Following Sato were Giuliano Alesi (in Deloitte. TOM'S 320) in second, Atsushi Miyake (MAX RACING 320) in third and Seita Nonaka (Kuo Corolla Chukyo TOM'S F320) in fourth.
The title favourite Teppei Natori (Byoubugaura B-Max Racing 320) "made a mistake" and would start from sixth on the grid.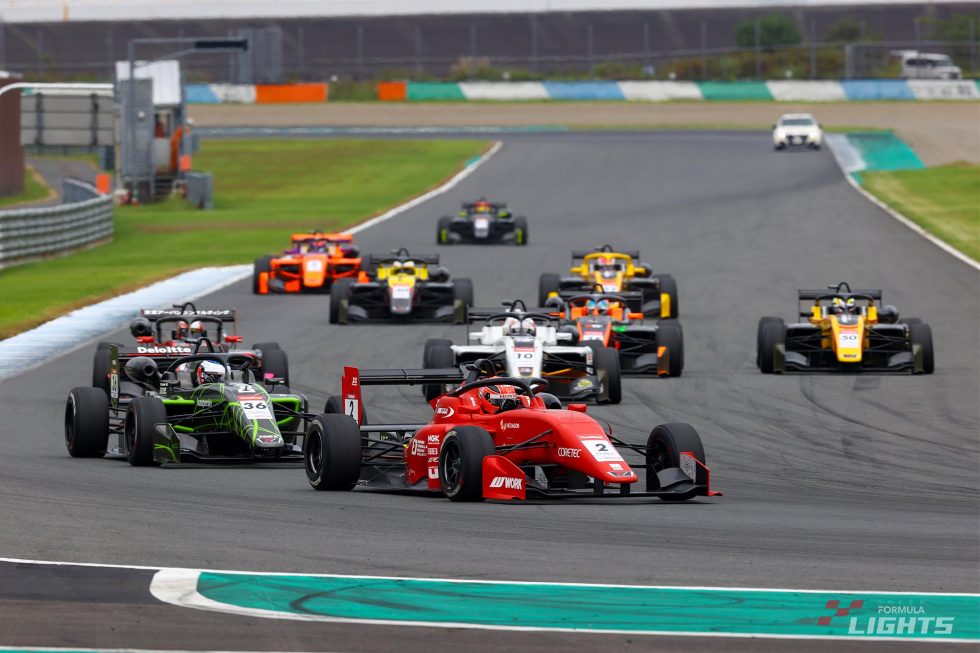 Start of Round.14
■Fierce battles over 3rd spot unfold
It was the first cloudy day of the race weekend. The rain falling in the closing stages of the Super Formula's practice session was not as heavy as to dampen the track, and all the SFL cars opted for slicks for the race start at 10:15.
Sato and Alesi retained their grid positions into the first corner, while Miyake and Nonaka went side-by-side through the first several bends before the Tom's driver slightly dropped off at Turn five as he ran over the kerb on the outside, allowing Natori – who had moved up to fifth at the start – and Shunsuke Kohno (RS FINE K&N 320) to ease past him.
Nonaka reclaimed the fifth spot from Kohno on lap two when he pulled off a pass on the run towards the S-shape bend.
Staying out of these scraps Sato pulled away from the field once he posted a quick lap of 1m45.399 on the same lap and built 1.594 secs lead over Alesi.
Fierce battles over the final podium position were fought between Miyake and Natori.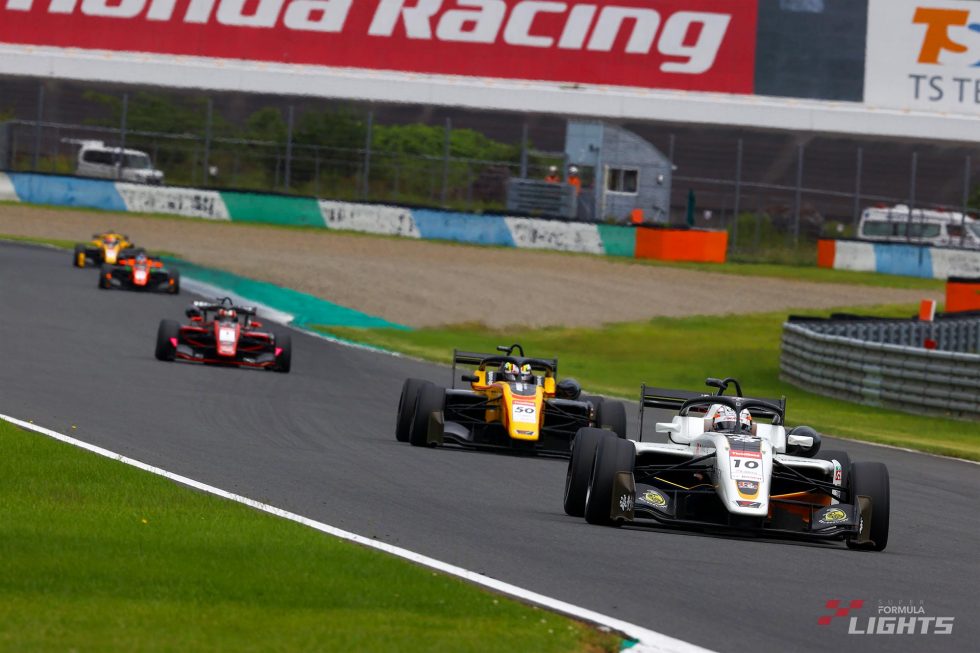 Atsushi Miyake(MAX RACING 320)
■Sato keeps pushing to take dominant back-to-back victories
Despite on a used set of tyres Sato kept pushing to claim his third win of the season with back-to-back victories. In fact, he never stopped pushing forward as he posted a fastest lap of 1m44.953 on lap nine, and then multiplied his lead over Alesi to a sizeable 5.687 secs on lap ten before further reducing his own fastest lap time to 1m44.915 on the final lap.
Sato's strong result brought engine tuners' title to Siegfried Spiess Motorenbau GmbH. Alesi finished second.
Miyake fought it out the close battle with Natori sitting within a second of him, which was subsequently joined by Nonaka, to hold firm for his third podium finish of the season.
Natori placed fourth ahead of Nonaka.
A similarly close battle over sixth spot saw no change in the order until the end, either, with Kohno fending off Seiya Jin (Byoubugaura B-MAX Racing 320) to take the final point in sixth.
The newly crowned master class champion Nobuhiro Imada (JMS RACING with B-MAX) marked his nineth win of the season with a huge lead over SYUJI (B-MAX ENGINEERING 320) at the flag.