Kimura earns his third consecutive triumph and full-marks during the Autopolis weekend
2023/05/30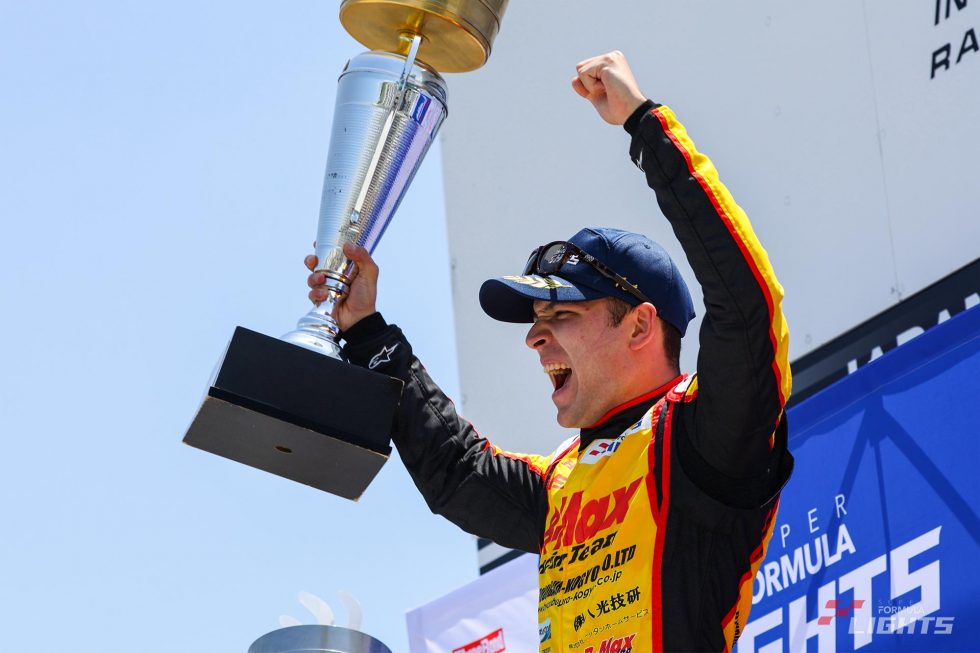 Iori Kimura(HFDP WITH B-MAX RACING)
The 2023 Japanese Super Formula Lights championship's first event at Autopolis that started from Thursday has entered the final round on Sunday, and according to the finishing order in the opening round Iori Kimura driving HFDP WITH B-MAX RACING would start from pole position with Hibiki Taira in Mobility Chukyo TOM'S 320 TGR-DC as a fellow front-row starter. Having secured third and fourth spots were Yuga Furutani (Deloitte, HTP TOM'S 320) who had taken two consecutive podium finishes, and David Vidales (B-MAX RACING 320) respectively.
Promoted by Takashi Hata (A-NeKT with B-MAX 320) who missed Rd 3, Igor Omura Fraga (FANATEC-GRAN TURISMO with B-MAX) would start from 11th.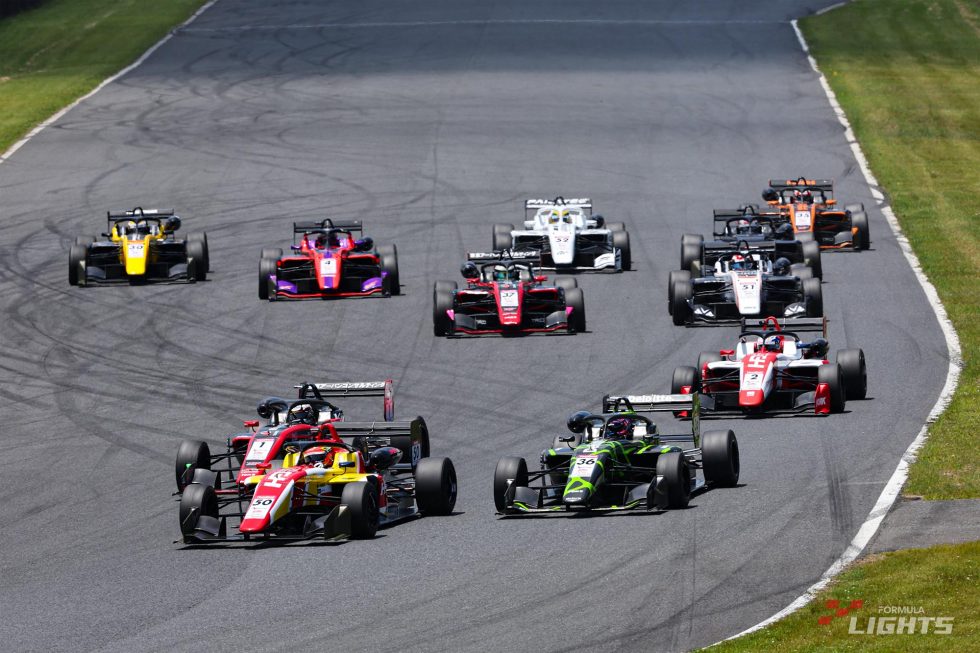 Start of Round.3
■Taira unusually gets a late start
Autopolis was filled with a festive atmosphere before the formation lap when the grid kits made their first appearance on the grid since the championship had been renamed Super Formula Lights.
As the lights went out Kimura got a holeshot to comfortably retain his lead, while Taira unusually got a late start, allowing Furutani to take the first corner in second spot.
Seita Nonaka (PONOS Racing TOM'S 320 TGR-DC) was unable to start, dropping to the back of the field.
Taking advantage of a fresh set of tyres saved for Rd 3 Taira overtook Furutani on lap three to reclaim the position, and got onto the tail of Kimura on lap five.
Shun Koide (HFDP WITH TODA RACING) running fourth had a brush of contact with Vidales and Enzo Trulli (Mobility Chukyo TOM'S 320) on the opening lap when passing through the second hairpin, handing the spot to the B-MAX driver, who would then approach Furutani.
Right behind Koide came Omura Fraga who had made up several positions at the start, Trulli, Yuui Tsutsumi (Rn-sports F320) and a fast charging Nonaka.
It was Trulli who performed best of the five cars, grabbing sixth spot from Omura Fraga through the first hairpin with an impressive drive.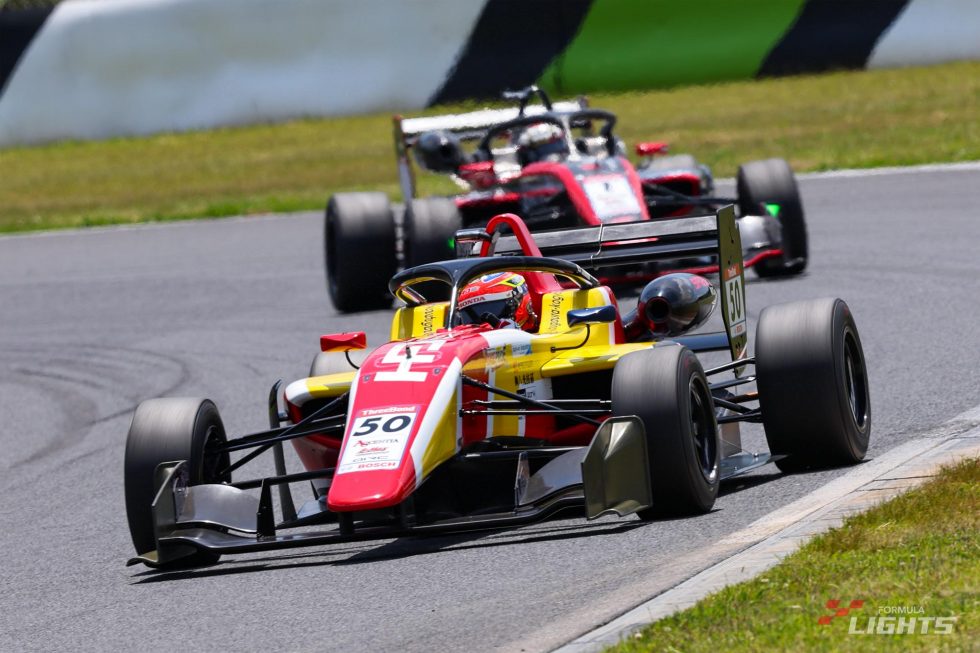 Iori Kimura(HFDP WITH B-MAX RACING)
■Kimura beats Taira for his third lights-to-flag victory in a row
Toward the closing stages the gap of each car opened up. Staying focused until the end Kimura beat Taira by 2.614 secs in a race with more close battles than in the others during this weekend. The B-MAX driver also earned the highest scores a driver could do in an SFL event after setting the fastest lap of 1m42.179 on lap six.
Taira settled for second on tyres worn through passing Furutani early in the race. Furutani finished third ahead of Vidales, the same result in Rd 1. Trulli secured his first points finish in sixth.
Nobuhiro Imada (JMS RACING with B-MAX) led the master class at the beginning, but DRAGON (TEAM DRAGON B-MAX 320) overtook him on lap three to make it back-to-back class win.