Kazuto Kotaka wins in wet Rd 13 race, as Ohta and Kimura score podium finishes
2022/08/22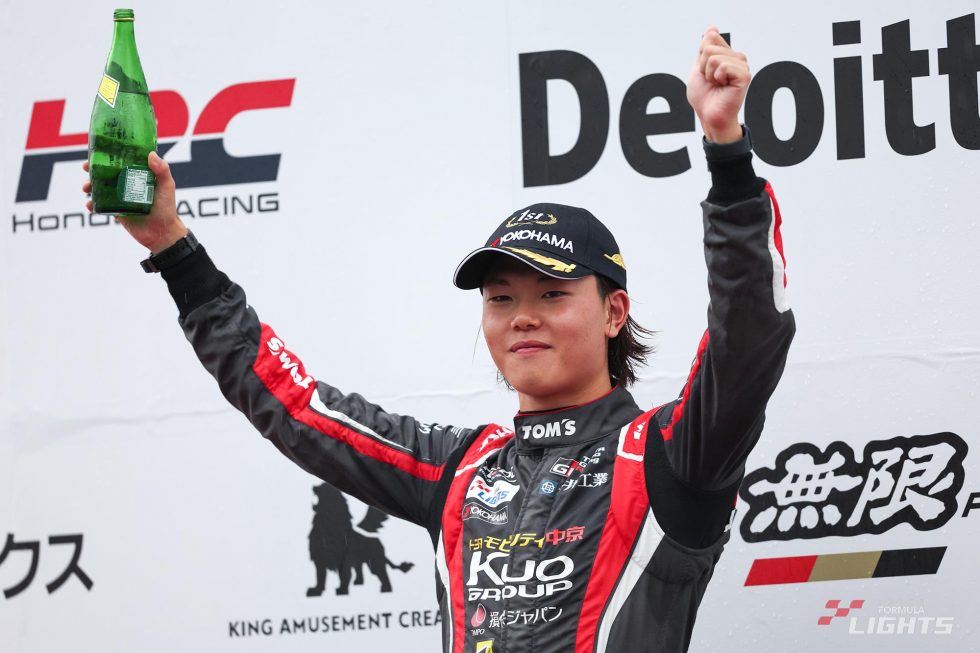 Kazuto Kotaka(Kuo MOBILITY CHUKYO TOM'S 320)
The Japanese Super Formula Lights' qualifying and Rd 13 race were held at Mobility Resort Motegi on Saturday.
The TOM'S quartet came out first on track as the qualifying started at 10:45am under cloudy skies, and then Kakunoshin Ohta in HFDP WITH TODA RACING, Iori Kimura (in HFDP WITH B-MAX RACING) and Togo Suganami (Byoubugaura B-MAX Racing 320) followed.
It was Suganami who initially topped the times on first set of tyres, with a time of 1m45.003, and Kimura, who had showed a good performance in the 2-day practice sessions, was second.
Kimura improved his times on his second set of tyres to 1m44.439 to take his first ever pole position for Rd 13.
Having endured dismal practice practice sessions Kazuto Kotaka (in Kuo MOBILITY CHUKYO TOM'S 320) qualified second ahead of Ohta and Suganami.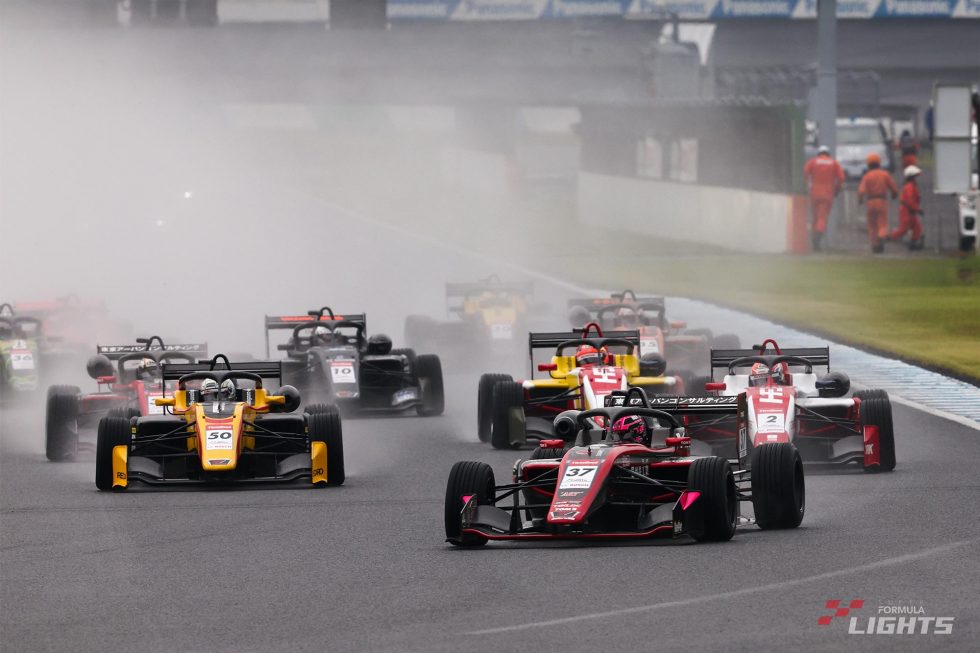 ■Kotaka snatches the lead at the start
After the qualifying thick clouds began to hang overhead, and it started raining just before Rd 7 of the Super Formula, which started at 2:30pm. The rain let up before the race, but the track remained in wet conditions.
As the lights went out pole-sitter Kimura struggled to get up to speed, allowing a good starting Kotaka to snatch the lead. Ohta and Suganami also passed Kimura while fiercely battling from Turn two to Turn four, and on the run towards Turn five, going into side-by side exiting Turn five, only for Suganami to slightly run off the track and drop off in pace due to a tyre trouble.
Taira Hibiki (Kuo MOBILITY CHUKYO TOM'S 320) overtook Kimura at the V-shape turn to move up to third.
Having jumped up from eighth on the grid to sixth Kohta Kawaai (in Rn-sports 320) closely chased Seita Nonaka (PONOS Racing TOM'S 320) in the early stages.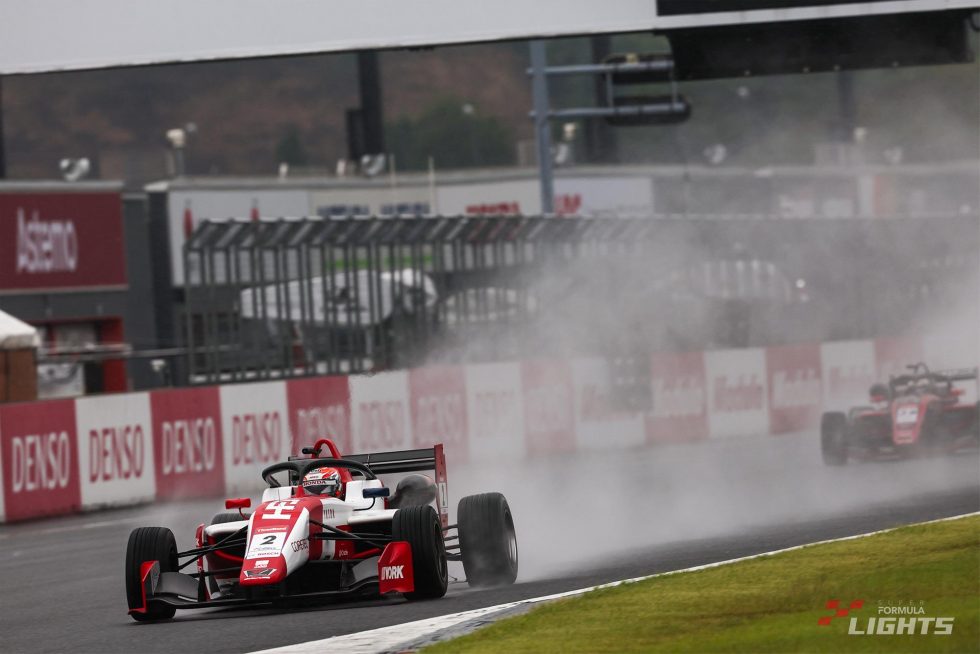 ■Furutani's stunning charge ends in a contact and promotes Kimura to third
With Kotaka proceeding to build up a healthy lead over Ohta, Taira closed in on the Toda driver, and the tense battle over the runner-up spot would be joined by Yuga Furutani (Deloitte. HTP TOM'S 320), who made a stunning charge.
Early on Furutani passed Kawaai, and on lap 11 when Nonaka was forced to pit due to shifting failure, he moved up to fifth and then went on to close the gap to Kimura.
After overtaking Kimura on lap 18 Furutani finally closed right on to the tail of Taira at Turn five on the final lap, going side-by-side through S-shape turn, but the two had a contact, that caused Taira to grind to a halt. Furutani managed to resume and took the chequered flag in third, but was given a 10-second post-race time penalty to place fourth.
Kotaka won by a huge margin of 39.515 secs over Ohta to claim his seventh victory of the season, stretching his winning streak to four races.
Kimura was third. Kawaai finished fifth, his first points result since Rd 3.
While allowing Nobuhiro Imada (JMS RACING with B-MAX) to get past in the early laps DRAGON (TEAM DRAGON B-MAX 320) won in the master class after his rival's off by finishing sixth overall, and scored his first point.