Sakaguchi nails the start for his 3rd win of the season
2020/11/15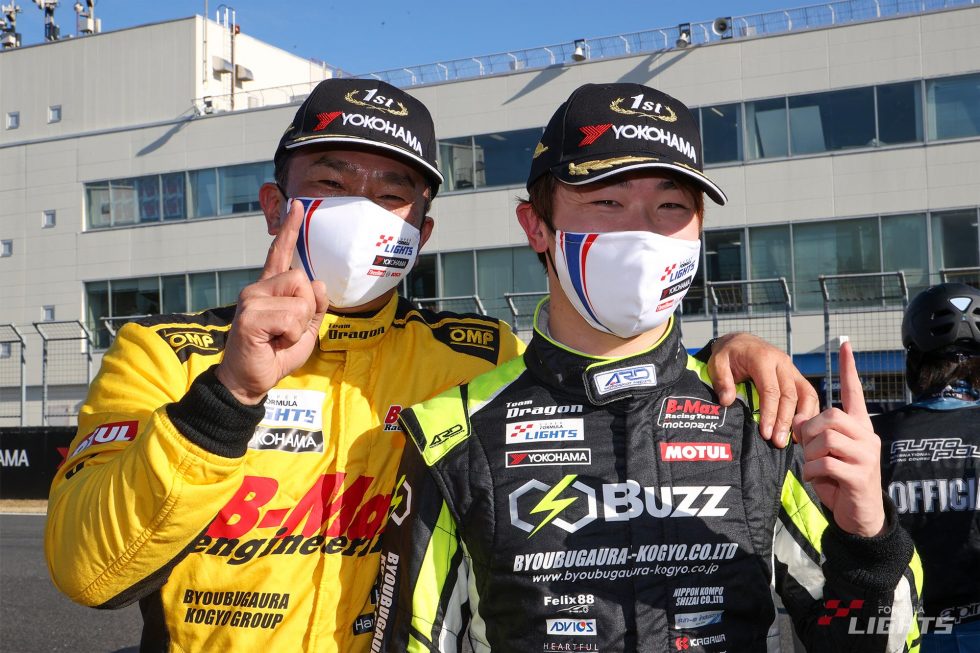 Sena Sakaguchi and DRAGON
Teppei Natori driving TODA FIGHTEX started from his first ever SFL pole position at 8:20 am on Sunday that he had grabbed with three sets of tyres by reducing his second-best time to 1m36.071 after the red-flag intervention.
Sena Sakaguchi (in Buzz Racing with B-MAX) had secured another front row position with Ritomo Miyata (in Corolla Chukyo Kuo TOM'S F320) in third.
Kazuto Kotaka (in Corolla Chukyo Kuo TOM'S F320) had placed fourth in the qualifying but had to concede the position to Shunsuke Kohno (in RS FINE K&N F320) due to a grid penalty for an engine change after the failure he suffered in the last race.
Mizuki Ishizaka (in B-MAX ENGINEERING) was forced to start from pit due to a clutch failure found just before the start.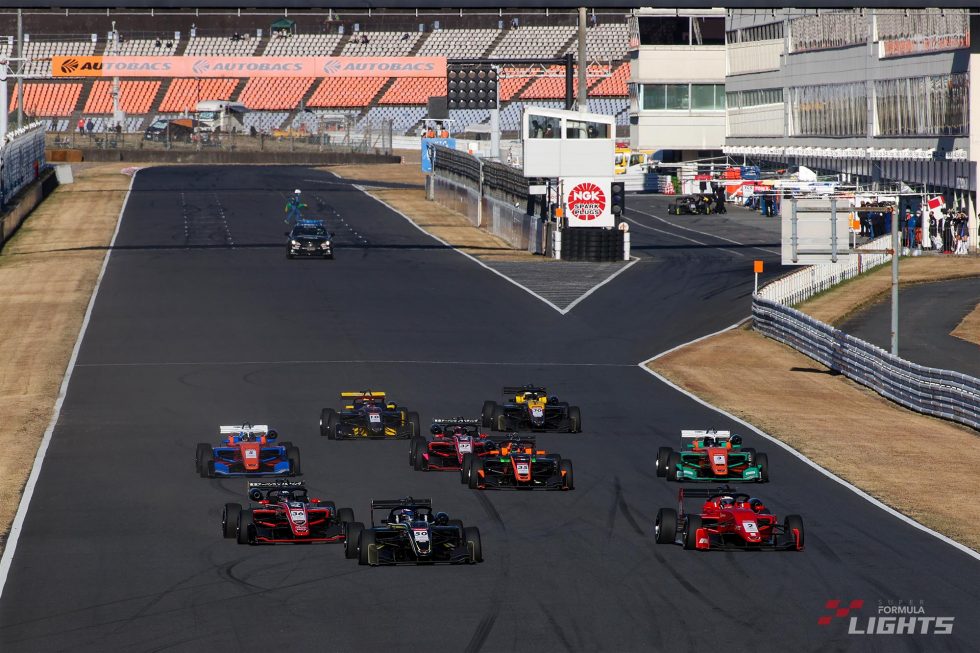 Start of Round 10
■Sakaguchi takes the holeshot
Natori commented he wished he could get a good start, but Sakaguchi actually got a better getaway to take the holeshot.
Miyata attempted an overtake on Natori, but the Toda driver held on around the outside into Turn one.
At the end of the opening lap came Sakaguchi, Natori and Miyata in this order.
Just behind them Lucca Allen (in Albirex-RT) rocketed to fourth on the run from Turn two to Turn, three having started strongly from sixth. Kohno and a hard-charging Kotaka followed Natori.
Capitalising on his good pace Kotaka passed Kohno at Turn one on lap two and then Allen at the second hairpin on the same lap to snatch back the fourth spot.
Allen also allowed to Kohno to get ahead at the second hairpin a lap later, and thereafter the order of top six drivers would be maintained to the end.
Natori closely kept up with Sakaguchi during the first couple of laps, only to see the gap to the race leader gradually increasing.
At various points of the race Miyata was seen consciously open up the gap to Natori in trying to set fastest lap.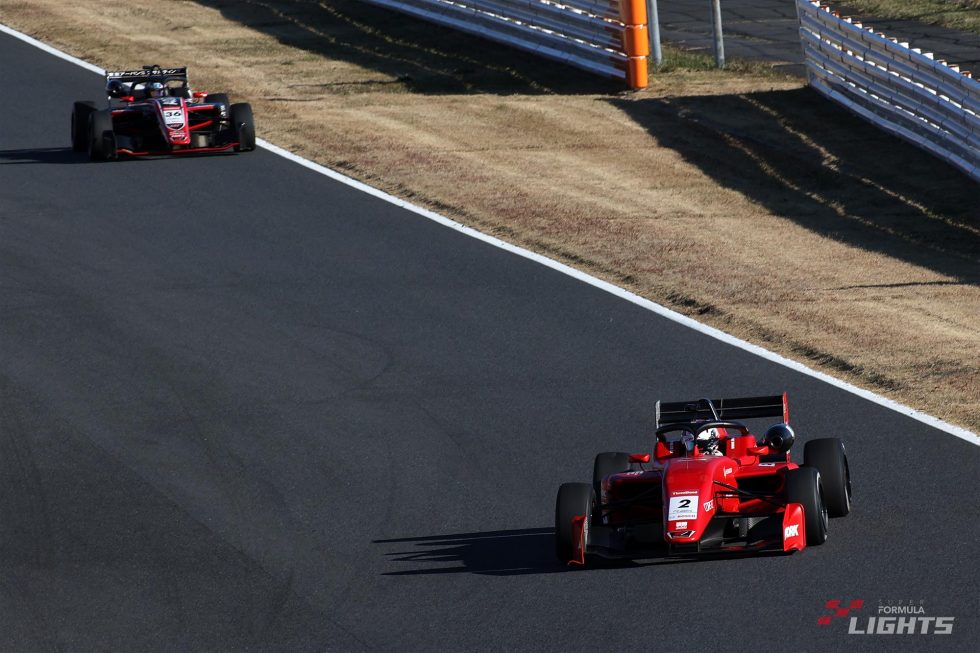 Teppei Natori(TODA FIGHTEX)
■Master class: DRAGON extends his winning streak to six
Sakaguchi ended up a sizable 8.207 secs clear of Natori at the flag and scored his third win of the season. He also set the fastest lap of the race on lap 10 with 1m37.114.
Natori fended off a late charging Miyata to earn his fourth podium finish with his best result in second. After the race he expressed his frustration that he couldn't convert his pole position into a strong result.
Miyata fell short of setting the fastest lap.
After a rather lonely race in the closing laps Allen recorded his second consecutive points finish in sixth behind Kotaka and Kohno.
Putting in a persistent chase to Tsubasa Iriyama (in Albirex-RT) throughout the race DRAGON (in TEAM DRAGON SFL) extended his master-class winning streak to six.