Kazuto Kotaka fends off a close pursuer for his second win
2022/04/24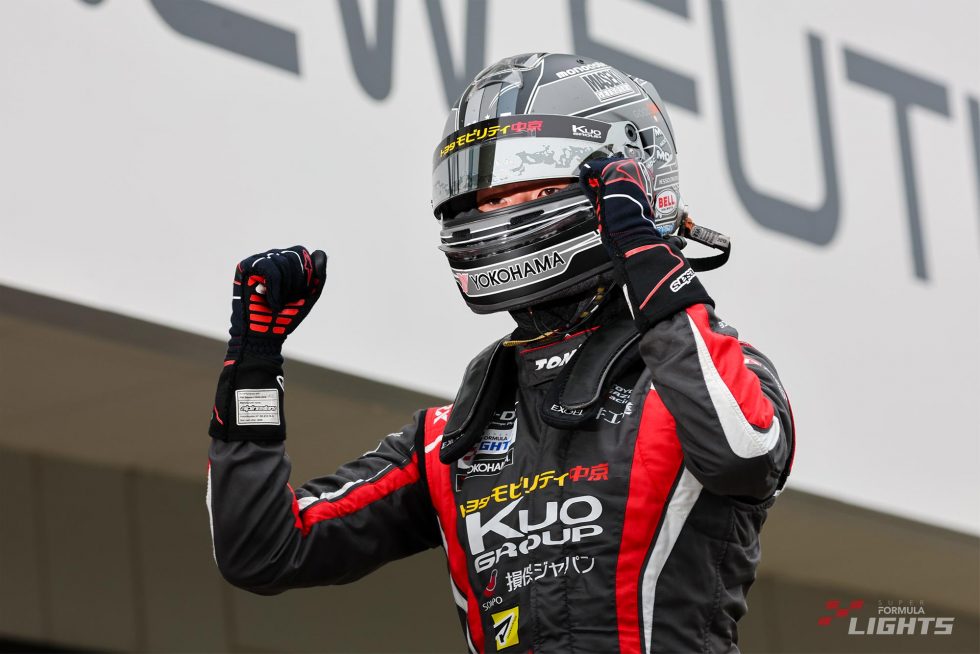 Kazuto Kotaka(Kuo MOBILITY CHUKYO TOM'S 320)
After the practice session of the Super Formula series the qualifying for the Japanese Super Formula Lights championship's Rd 4 and Rd 5 started at 11:35am on Saturday at Suzuka Circuit in the same cloudy spring sunshine as the previous day.
With each car launching attacks on their third lap it was Kakunoshin Ohta driving HFDP WITH TODA RACING who took provisional lead with 1m52.045, followed by Kazuto Kotaka (in Kuo MOBILITY CHUKYO TOM'S 320) and Iori Kimura (HFDP WITH B-MAX RACING).
Those sensing some changes in track conditions due to the Super Formula's practice session just prior to the qualifying returned to the pits to adjust their set-ups, and then came out with 10 minutes remaining and improved their times.
One of those was Kotaka, who improved his times to 1m51.450 and secured pole position for Rd 4, with Ohta behind as his fellow front row starter.
Seita Nonaka (PONOS Racing TOM'S 320) maintained his good pace from practice sessions and qualified third ahead of Yuga Furutani (Deloitte. HTP TOM'S 320).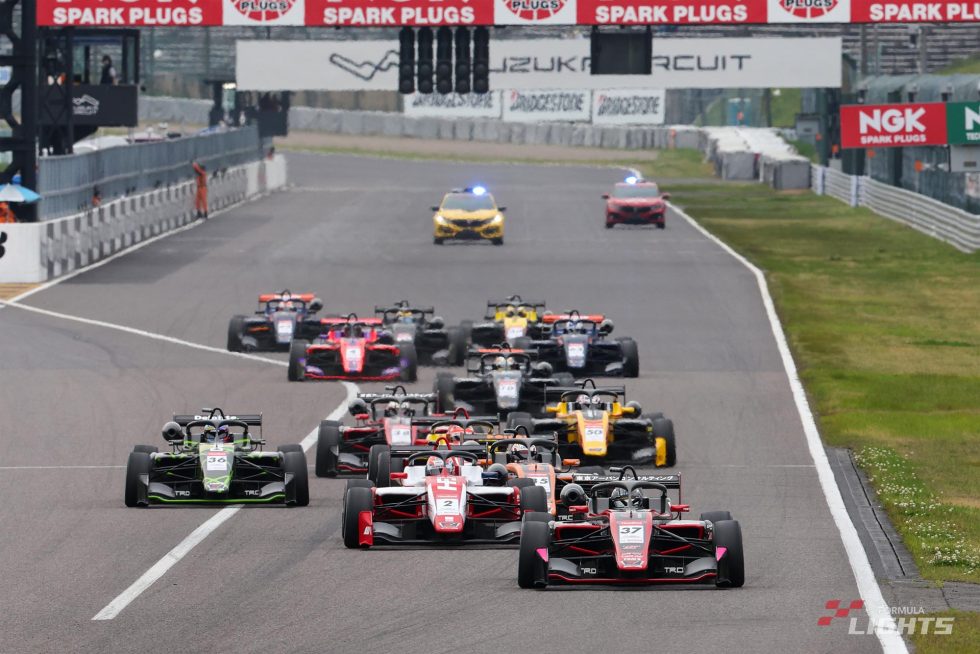 Start of Round.4
■Intense lead battles seen after relatively uneventful early stages
After the MFJ Superbike's JSB1000 class race and the Super Formula's qualifying the Super Formula Lights' Rd 4 kicked off at 4:30pm with the formation lap.
Both Kotaka and Ohta got clear getaways, diving into the first corner while retaining the grid order.
Kimura in fifth went side-by-side with Furutani through the first bends, but the order of top four remained the same as the latter defended his fourth spot.
Behind them a battle for sixth intensified with Togo Suganami (Byoubugaura B-MAX Racing 320) closely tailing Hibiki Taira (Kuo MOBILITY CHUKYO TOM'S 320). After a skirmish through Turn one and Turn two Suganami overtook Taira on lap five to move to a possible points finish.
In a bid to set the fastest lap in early stages Kotaka pushed on and opened up his lead over Ohta to more than a second, but when he slightly ran off the track at Degner on lap seven, it reduced to 0.399 secs, and then to 0.327 secs on lap nine, with the two as well as Nonaka in third going into nose-to-tail.
A little behind them the battle between Furutani and Kimura reignited as they almost hit each other at the Hitachi Astemo chicane on lap 11 and the first turn a lap later.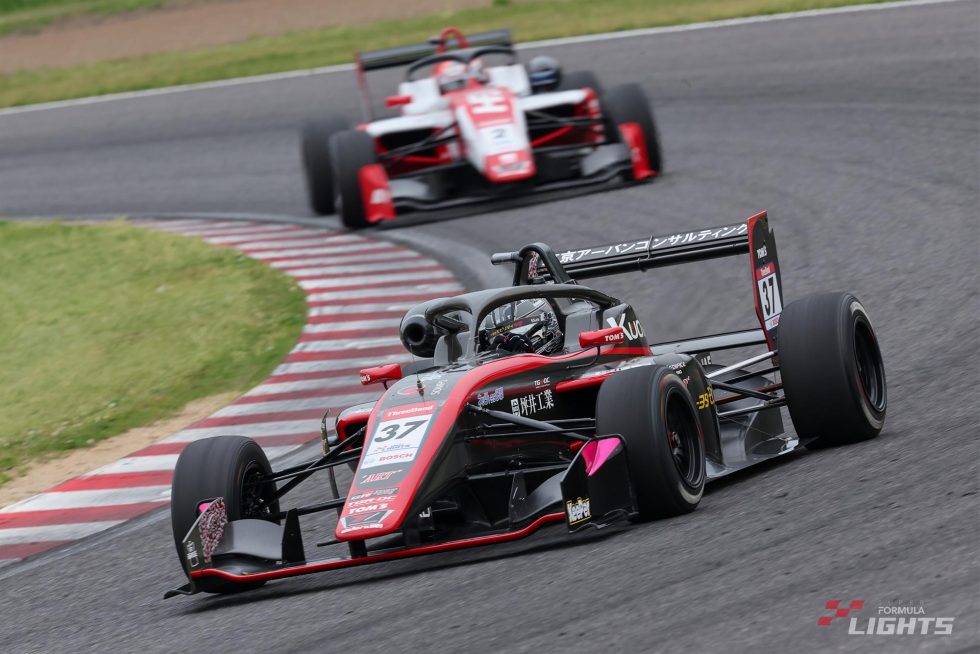 Kazuto Kotaka(Kuo MOBILITY CHUKYO TOM'S 320)
■Master class won by Imada
While Ohta tried to attack the inside of the race leader at the Hitachi Astemo chicane on the final lap Kotaka held on for his second win of the season.
Nonaka claimed a podium result in third. The wheel-to-wheel fight over fourth came into the last lap, but Furutani fended off Kimura by 0.342 secs to pick up his maiden SFL points.
Suganami rounded out the points in sixth ahead of Taira.
Seiya Motojima (Rn-sports 320) took the chequered flag in eighth on his debut in SFL race.
Nobuhiro Imada (JMS RACING with B-MAX) comfortably took his first master class victory of the season by finishing 11th overall while DRAGON (TEAM DRAGON B-MAX 320) and Masayuki Ueda (Rn-Sports 320) fought fierce scrap.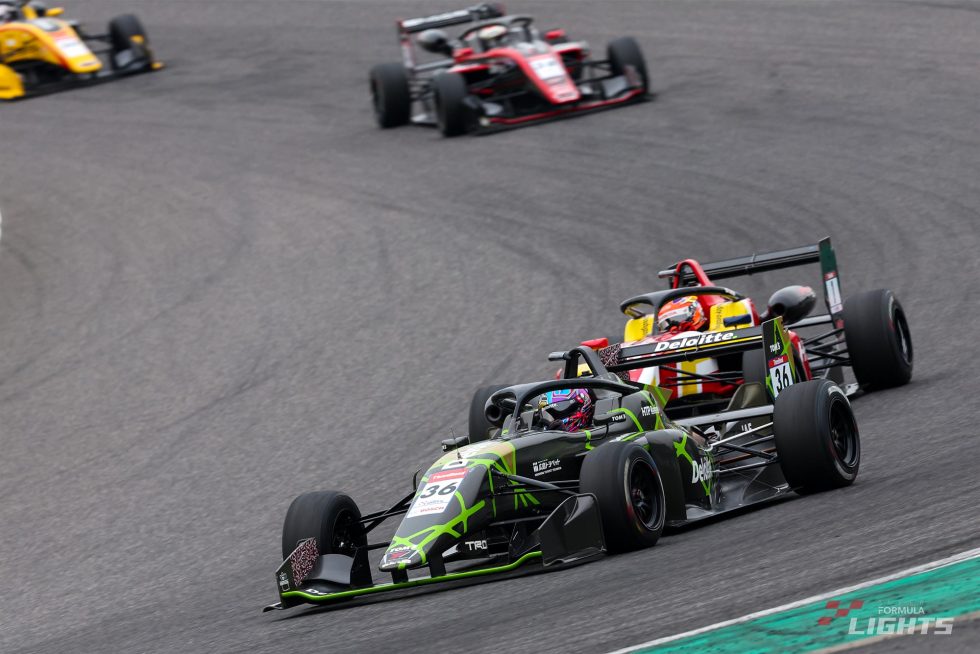 Yuga Furutani(Deloitte. HTP TOM'S 320)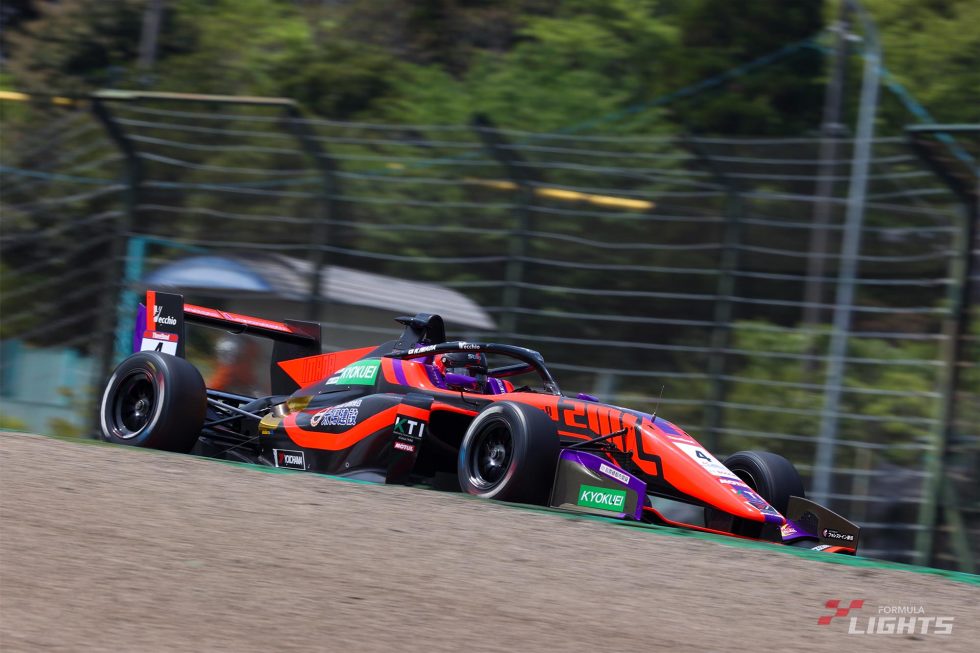 Nobuhiro Imada(JMS RACING with B-MAX)