Ren Sato dominant in Motegi weekend with 3 straight wins as Natori unusually ends up scoreless
2021/08/31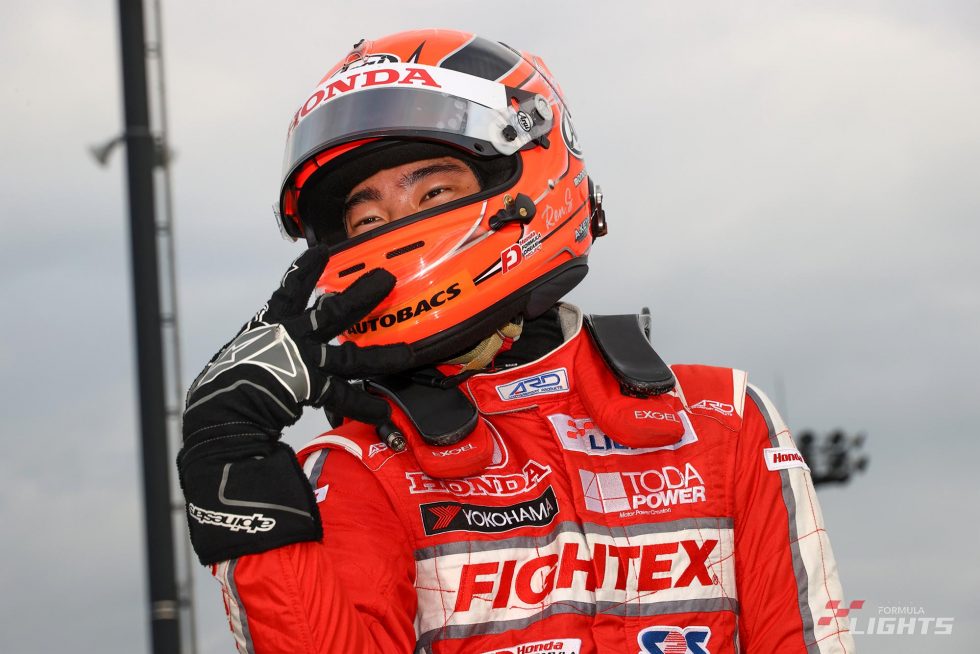 Ren Sato
The Motegi event of Buzz presents Japanese Super Formula Lights championship was wrapped up with Rd 9 on Sunday that had been dropped from the Autopolis event in May due to a bad weather and rescheduled as the final bill of this weekend.
Pole position for the race was taken by Ren Sato in Toda FIGHTEX, whose winning streak stretches to two races, in accordance with the finishing result of the previous round, with Teppei Natori (Byoubugaura B-Max Racing 320) as fellow front-row starter.
The second row was shared by Giuliano Alesi (Deloitte. TOM'S 320) and Shunsuke Kohno (RS FINE K&N 320).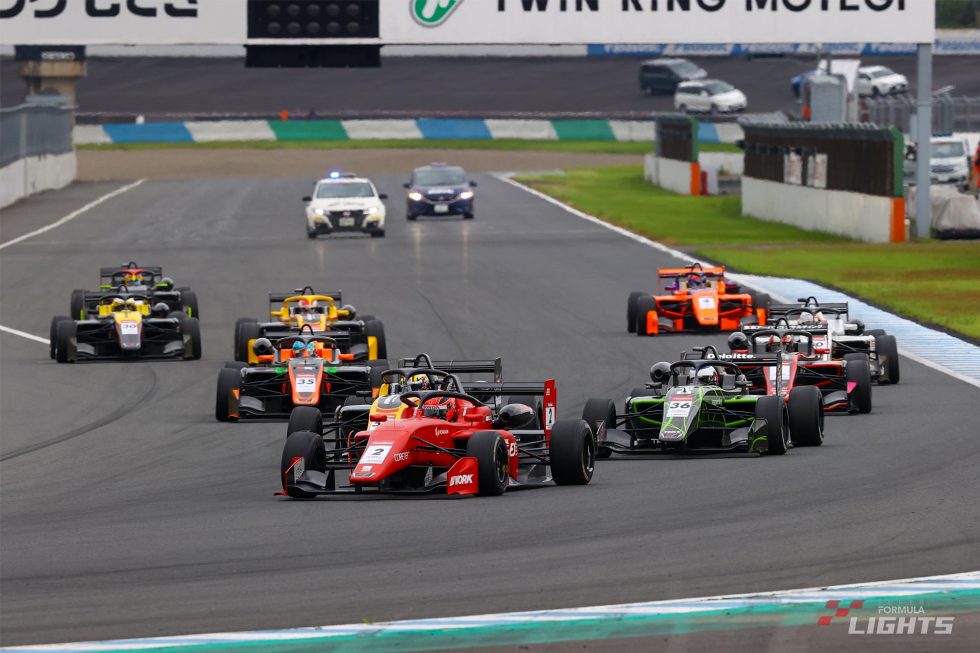 Start of Round.9
■Natori goes off the track on opening lap
As the formation lap started at 4:15 pm for the longest distance of 20 laps in the coolest conditions with 29C of this weekend pole-sitter Sato got the holeshot while Alesi starting from third caught Natori at Turn two and completed an overtaking move to get ahead at Turn five.
A little behind Seita Nonaka (Kuo Corolla Chukyo TOM'S F320) lined up Kohno to overtake him at Turn three.
It now looked as though the opening lap would be completed with Sato leading Alesi, Natori, Nonaka and Kohno, but something unexpected happened at the 90 deg. corner when Natori hit the kerb on the outside under braking and tripped across the gravel trap.
Although he managed to return to the track his slim hope of sealing the title in this race was dashed.
"I just don't know what happened," said Natori in shock.
Up front, Sato and Alesi were trading fastest lap times, with Sato turning in a fastest lap on lap six and seven to gradually open up his lead, and then Alesi posting 1m45.742 on lap nine which would be beaten by Sato a lap later.
Behind the leaders a close and tense scrap was fought by Nonaka and Kohno, who would be joined by Atsushi Miyake (MAX RACING 320).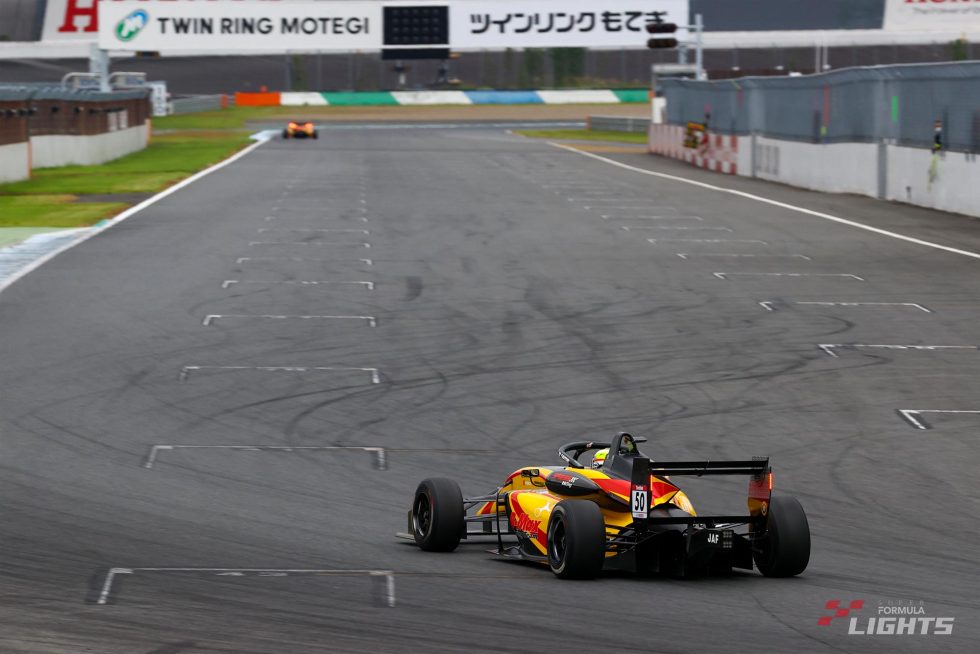 Teppei Natori(Byoubugaura B-MAX Racing 320)
■Fastest-lap-of-the-race battle won by Sato
As the race passed lap 12 the leaders' pace began to gradually drop off, and Sato's advantage over Alesi was kept at two to three seconds in the closing stages.
Sato held on to celebrate three straight wins with an outstanding full-mark result including one from the fastest lap of the race of 1m45.608 that he set on lap 11.
Alesi secured his three consecutive podium positions in second, the result which means he remains in the title contention.
Nonaka claimed his first podium in third since Rd 4 Suzuka. Placing sixth behind Kohno and Miyake, Seiya Jin (Byoubugaura B-MAX Racing 320) scored the last point for the first time since Rd 3 Fuji.
Natori aimed to set fastest lap of the race in the closing stages, only to finish seventh with no points.
Nobuhiro Imada (JMS RACING with B-MAX) picked up his third consecutive master class win and 10th victory of the season with a solid performance.