Iori Kimura claims his second win with a dominant Autopolis victory
2022/05/24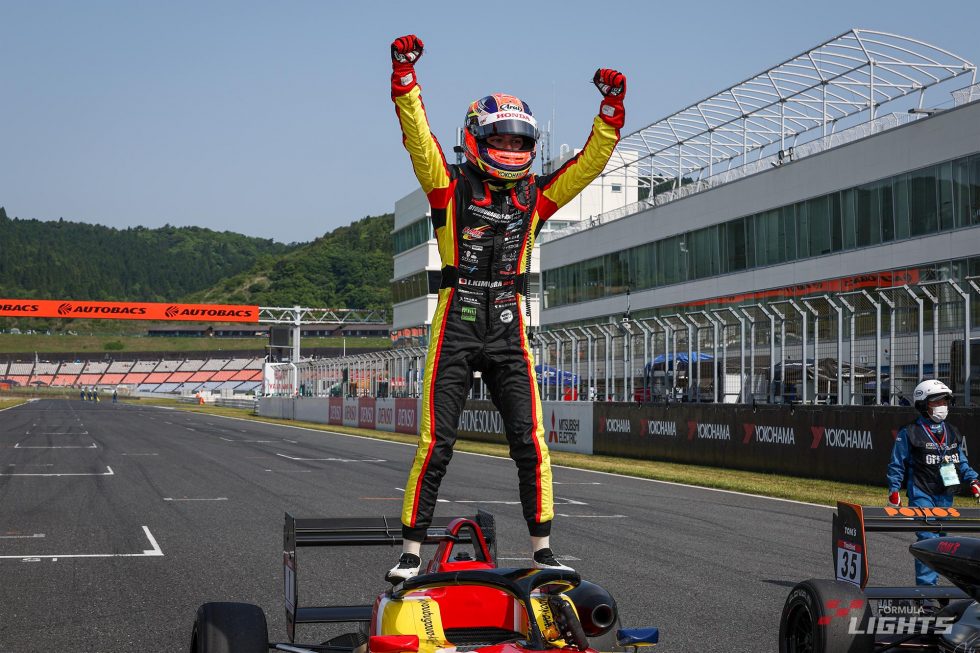 Iori Kimura(HFDP WITH B-MAX RACING)
The Japanese Super Formula Lights cars came out on the track at 8:00am Sunday for the last race of the Autopolis event.
Iori Kimura in HFDP WITH B-MAX RACING had secured pole position for the Rd 9 by grabbing his maiden SFL win in the Saturday's Rd 7. The second placed Kakunoshin Ohta (HFDP WITH TODA RACING) had claimed another front-row position ahead of the TOM'S pair of Seita Nonaka (PONOS Racing TOM'S 320) and Hibiki Taira (Kuo MOBILITY CHUKYO TOM'S 320).
Kohta Kawaai (in Rn-sports 320), who had placed ninth in Rd 7, was dropped to the back of the grid in 12th after an engine change following the failure in Rd 8.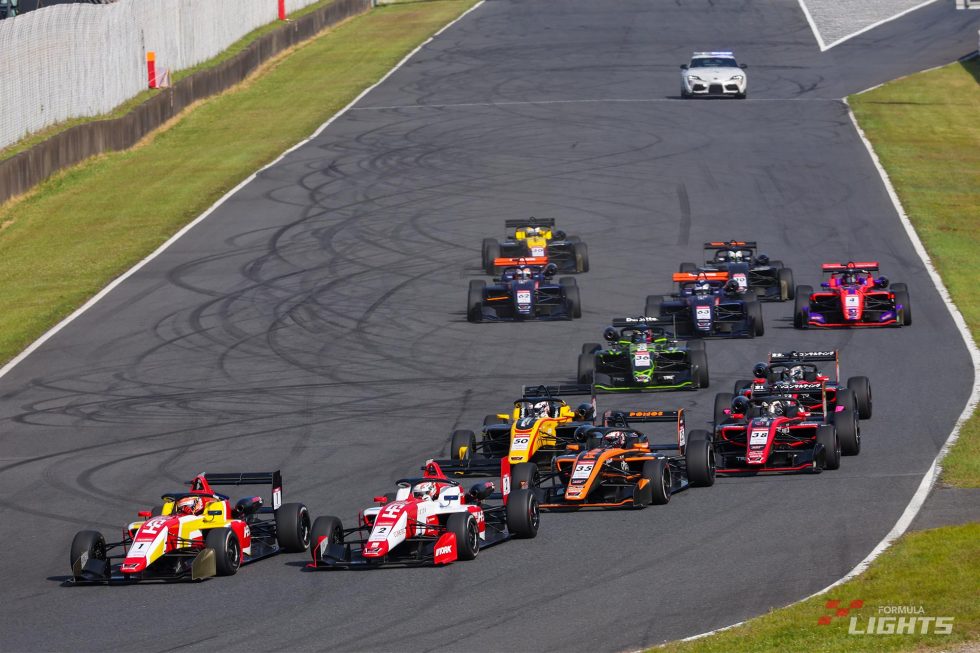 Start of Round.9
■Kimura extends his lead from the opening lap
As the lights went out at 8:20am under clear weather with rising temperatures both Kimura and Ohta made a good start from the front row. Kimura went around the outside of Turn one with a better acceleration to almost run wheel-to-wheel with Kimura, but the B-Max man held the inside line on the run down to Turn three.
With Kimura at the front, Ohta, Nonaka, Togo Suganami (Byoubugaura B-MAX Racing 320) – who had made one place at the start, Taira and Kazuto Kotaka (Kuo MOBILITY CHUKYO TOM'S 320) completed the opening lap in this order.
Taking advantage of relatively fresh tyres that had been saved for the longest 21-lap race of this weekend Kimura set about creating a margin over Ohta early on, extending it to 2.846 secs on lap three and to over five seconds on lap four while setting the fastest lap of the race with 1m38.736 on the same lap.
Kimura was lapping at 1m39 secs level, whereas Ohta on older rubber was struggling to run under 1m40 secs, beginning to bunch up with the four cars behind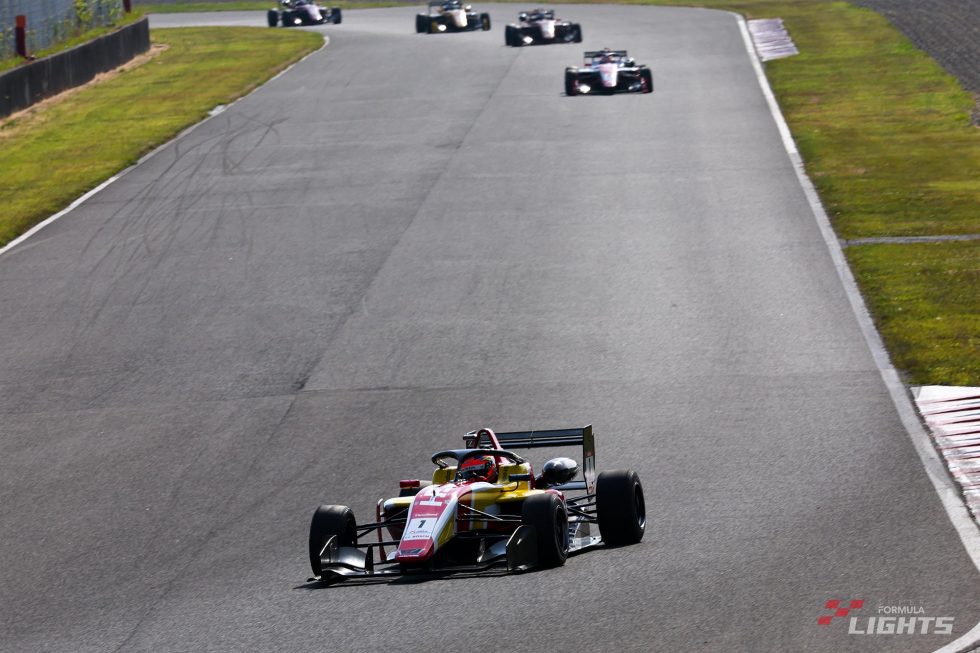 Iori Kimura(HFDP WITH B-MAX RACING)
■Tense five-car scrap for second place results in no order changes
As the race neared the closing stages the pack of five cars was beginning to see skirmishes break out between Nonaka in third and Suganami in fourth, and between Taira in fifth and Kotaka in sixth where even a minor mistake could be fatal.
In the meanwhile Kimura stayed out front from lights-to-flag while continuing to circulate at less than 1m40 secs to the end, claiming his second SFL win with a sizeable 16.570 secs advantage at the line.
In the end the tense scrap for the runner-up position resulted in no order changes as Ohta placed second and Nonaka took third for the third race in a row.
Suganami finished fourth ahead of Taira and Kotaka, tying his personal best result.
Yuga Furutani (Deloitte. HTP TOM'S 320) prevailed in a battle that had begun in the early stages, as he held on to take seventh place from Reiji Hiraki (HELM MOTORSPORTS 320).
Nobuhiro Imada (JMS RACING with B-MAX) took 10th from Yuya Hiraki (HELM MOTORSPORTS 320) on the opening lap, and even though he allowed Hiraki to snatched back the spot on lap five, he retained the class lead to the end and clinched his fourth win of the season, as DRAGON (TEAM DRAGON B-MAX 320) was slapped with a penalty on lap six for jumping start.