Atsushi Miyake wins a rain-swept survival race to claim 2nd victory
2021/05/16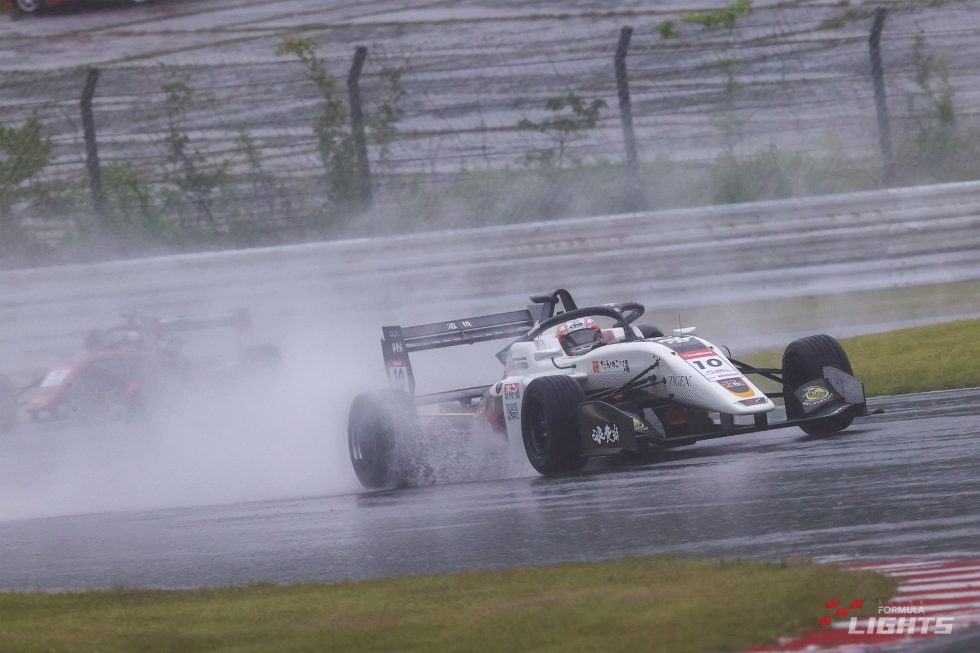 Atsushi Miyake(MAX RACING 320)
After two-day practice sessions, it was in wet conditions at Autopolis on Sunday with the rain that began falling from the midnight. As the forecast predicted it would intensify, the Judging Committee of Buzz presents Japanese Super Formula Lights championship Autopolis event announced program changes at 9:15 am in its official notice No. 19.
The Rd 7 race was rescheduled to start at 11:35 am without the qualifying for Rd 7 itself and Rd 8 that was scheduled to start at 11:20 am.
The grid was decided by the Judging Committee based on the results of the third practice session on Friday, and accordingly, Ren Sato in TODA FIGHTEX became a pole-sitter, with Teppei Natori (Byoubugaura B-Max Racing 320) as fellow front-row starter and Seita Nonaka (Kuo Corolla Chukyo TOM'S F320) and Atsushi Miyake (MAX RACING 320) in third and fourth respectively.
Giuliano Alesi (Deloitte. TOM'S 320) was forced to start from nineth due to an engine change during the practice sessions.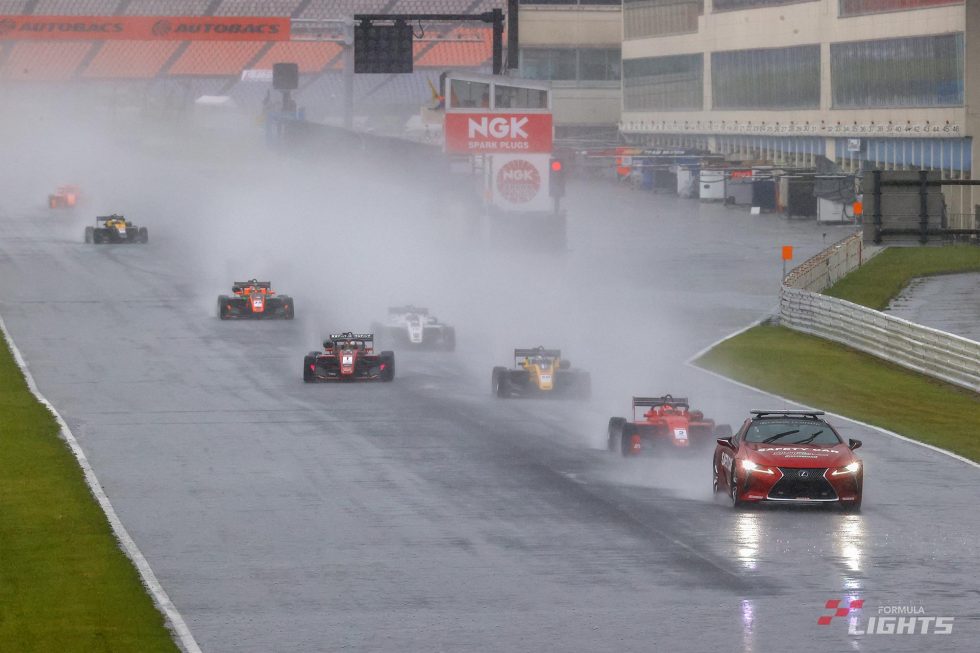 Safety car run
■Race leaders suffer spins one after the other
Due to heavier rain the race was started 10 minutes late at 11:54 am under the safety car.
With the field beginning to line up for restart before the safety car pulled in at the end of lap three Sato unexpectedly suffered an off just past Sayorin Bridge and came to a halt over the gravel, bringing out the safety car once again.
Natori entered lap four now in front, but also spun at Turn six just after exiting the first hairpin and speared in to the barriers. That moved Miyake into the lead, who had passed Nonaka at the first corner, and Shunsuke Kohno (RS FINE K&N 320) up to third.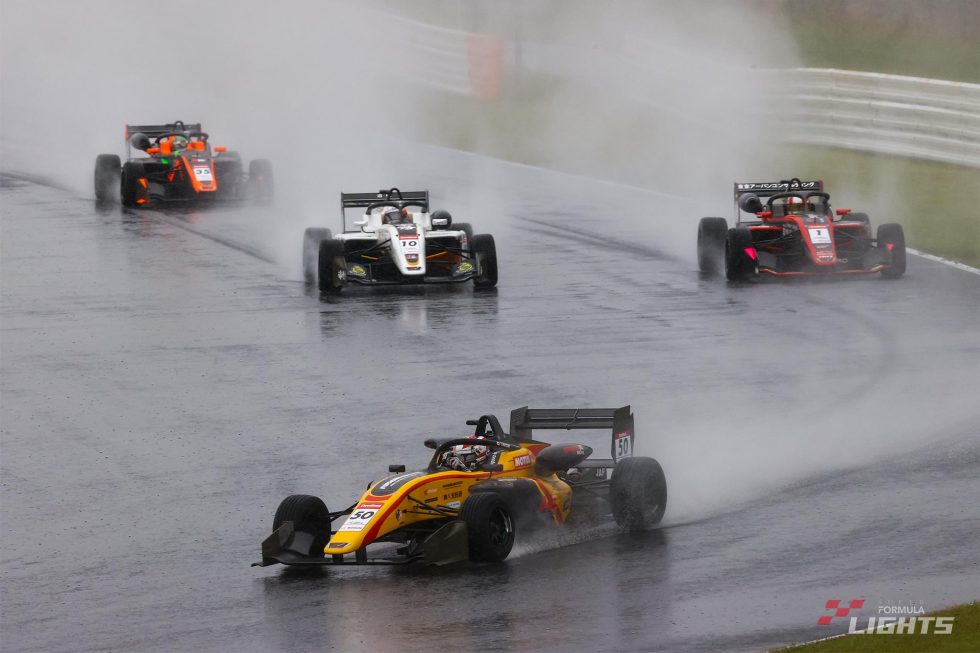 Restart of Round.7
■Race finishes under safety car
Once the second safety-car period ended on lap seven with the 30-minute time limit looming a chaos ensued on lap eight, which saw DRAGON (TEAM DRAGON B-MAX 320) run off the track and Nonaka spin into the gravel at Turn 16 before Hibiki Taira (Kuo Corolla Chukyo TOM'S F320) ran off at the final corner, while trailing Kohno.
While everyone else was troubled by the rain Alesi was the only driver who pushed hard at a blistering pace, as he quickly got on to the Kohno's tail on lap eight and overtook him at the first corner a lap later for second spot. Shortly after that the safety car was called for the third time.
The race finished under the safety car as it passed the time limit, and Miyake held on to claim his second victory. Alesi placed second ahead of Kohno, who celebrated his first podium finish of the season.
Despite his bent front wing after the crash Natori finished fifth behind Taira.
Nobuhiro Imada (JMS RACING with B-MAX) took a master class win and picked up a point for the first time ever by finishing sixth.