Ren Sato beats Teppei Natori to his maiden victory
2021/04/04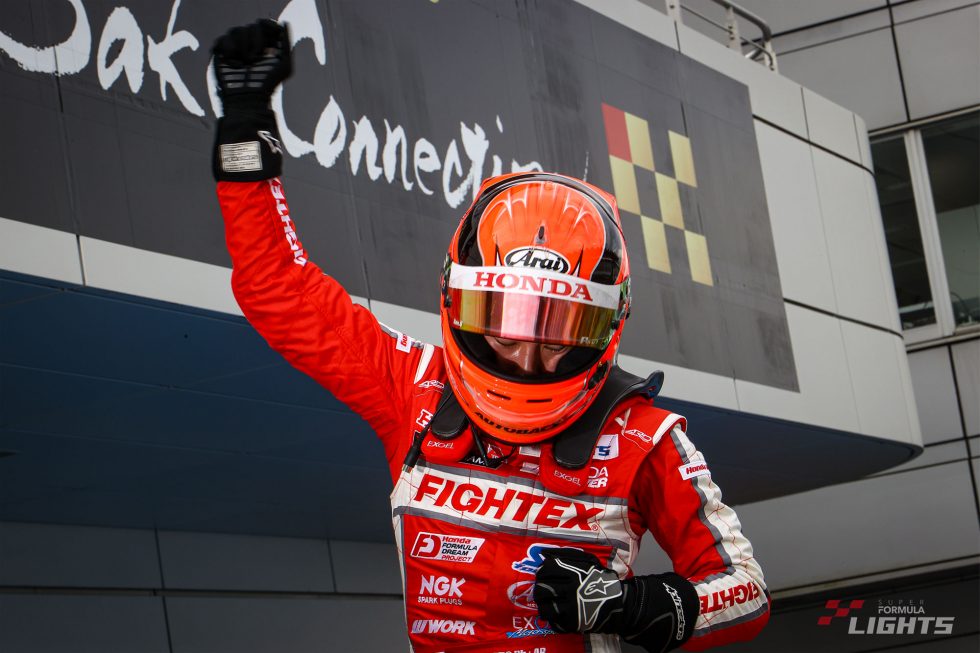 Ren Sato(TODA FIGHTEX)
Teppei Natori in Byoubugaura B-Max Racing 320 had dominated both with his first and second set of tyres in the Saturday's qualifying to secure another pole position for Rd 2 of the Super Formula Lights championship with his second-best time of 1m33.654.
Ren Sato (TODA FIGHTEX) and Giuliano Alesi (TOM'S 320) had placed their machines second and third positions on the grid.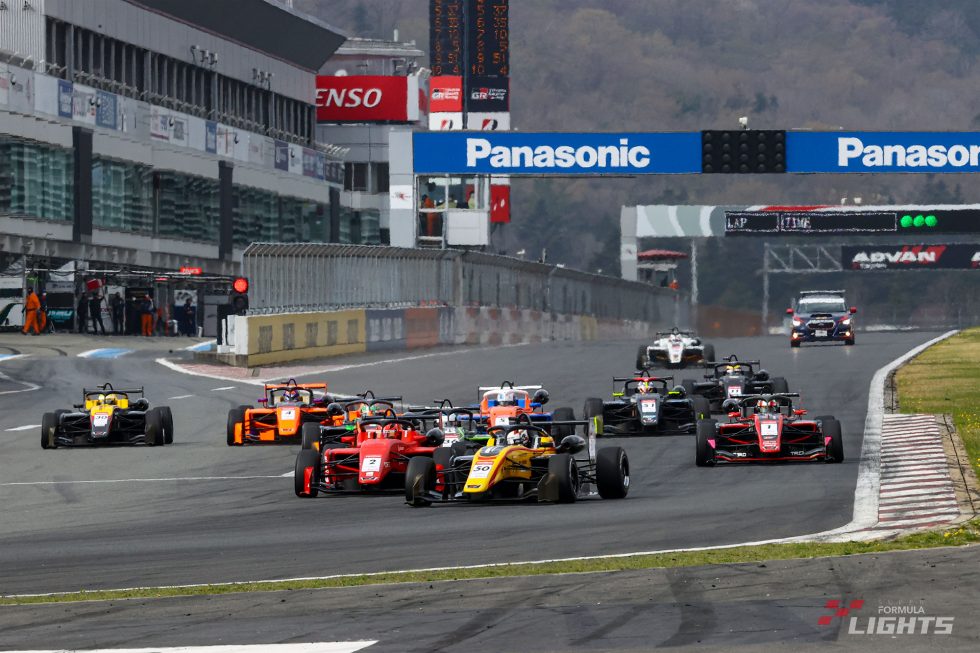 Start of Round.2
■Pole-sitter Natori faces serious challenge from Sato after taking the holeshot
The formation lap started at 8:25 am with 11 cars as Hibiki Taira (Kuo Corolla Chukyo TOM'S F320) was not able to return to the track after being forced to pit due to a failure, having qualified fifth.
Natori nailed his start in a superb performance akin to that in the previous round to take the holeshot, while watching out the fellow front-row starter Sato.
Seita Nonaka (Kuo Corolla Chukyo TOM'S F320) got a successful start this time to keep his qualifying order in fourth.
Jin Seiya (Albirex-TR) began a charge on Shunsuke Kohno (RS FINE K&N 320) running fifth at TGR on lap two to complete a pass at Coca-Cola.
The early stages saw Sato run within a second of the leading Natori like in the opening race, with Alesi a little behind, and Nonaka and Jin further back.
Having lost several positions at the start Atsushi Miyake (MAX RACING 320) wasted no time in snatching back one by one to get ahead of Miki Koyama (B-MAX ENGINEERING 320) at TGR on lap six before closing up on the rear of Kohno in sixth on lap nine.
In the meanwhile, the lead battle turned out to be fiercer than Rd 1. Once getting into Natori's slipstream on lap seven and lap eight Sato mounted a flurry of overtaking moves, 'waiting for his rival to make a mistake'.
Sure enough, Sato didn't miss the opportunity when Natori slightly slid off on lap 10, and as soon as he locked up under braking for TGR a lap later Sato immediately dived down the inside of Natori to take the lead.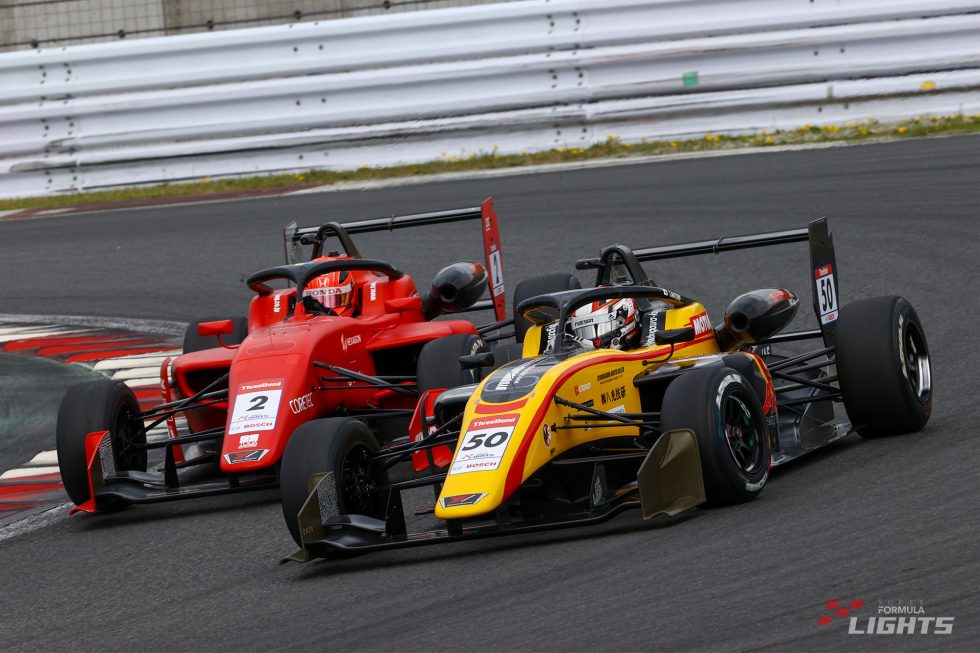 Teppei Natori(Byoubugaura B-MAX Racing 320)
■Fight over 3rd spot comes down to the final lap
There was another drama in the leading pack. In trying to catch up the lead two Alesi spun at the exit of Panasonic on lap 11, narrowly avoiding hitting the barriers to drop back to sixth, and leaving Nonaka and Jin fighting over the final podium spot.
Sato ended up with 1.903 secs lead over Natori at the chequered flag. Nonaka held for his first podium finish in third. Jin recorded his best result in fourth.
Miyake clinched fifth position ahead of Alesi after overtaking Kohno at TGR on lap 11.
Finishing 10th overall brought Nobuhiro Imada (JMS RACING with B-MAX) his second consecutive master class win.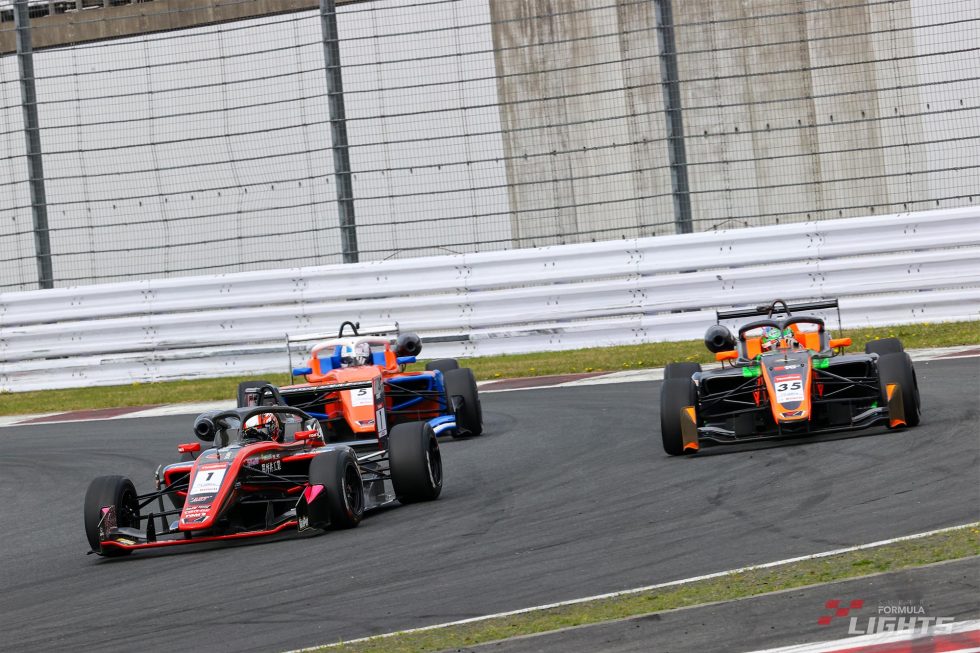 Seita Nonaka(Kuo Corolla Chukyo TOM'S 320)