Enzo Trulli charges from pole to his second victory in Rd 12
2023/07/17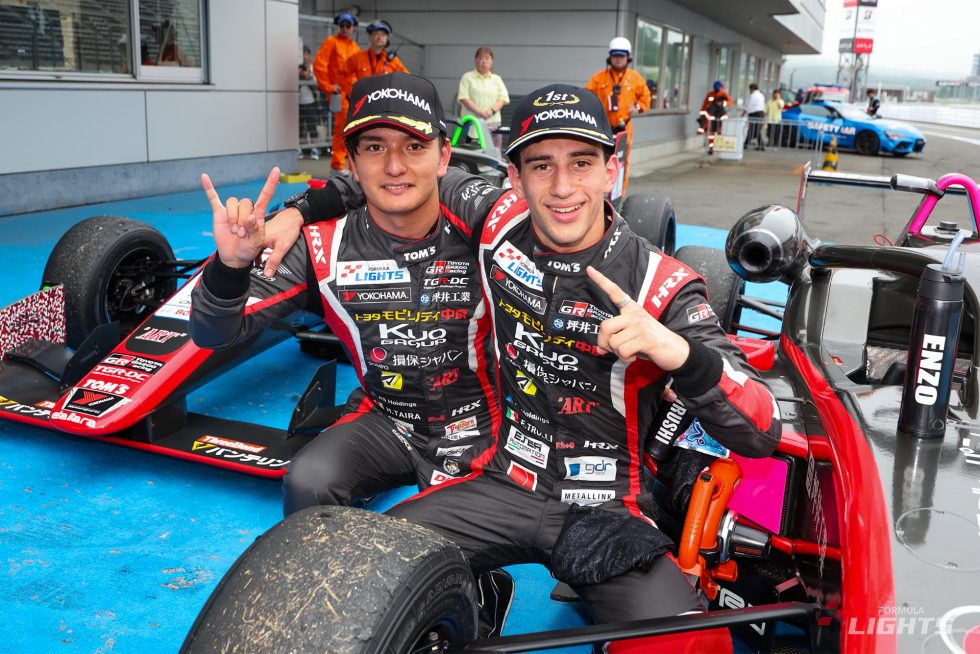 Enzo Trulli and Hibiki Taira
Seven and a half hours after the turbulent race with a flurry of penalties for top finishers the Super Formula Lights championship went into Rd 12 to wrap up its fourth event of the 2023 season.
The grid determined by the finishing order in Rd 10 had the same lineup in its front row as in Rd 10 as Enzo Trulli driving Mobility Chukyo TOM'S 320 had claimed pole position with Yuui Tsutsumi in Rn-sports F320 as a fellow front row starter.
The second row had been secured by Hibiki Taira (Mobility Chukyo TOM'S 320 TGR-DC) and Shun Koide (HFDP WITH TODA RACING), the winner of Rd 12.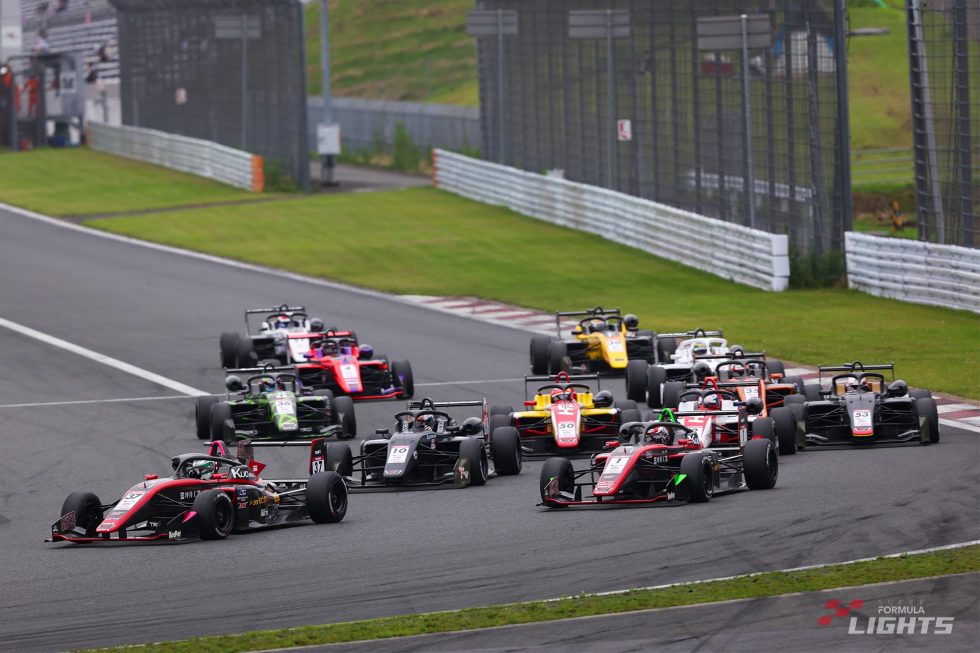 Start of Round.12
■Taira rises to second at the start
As the race kicked off at 4:35 pm in damp heat of an ambient temperature of 25C Trulli got off to a good start from pole, while Taira breezed past a slow starting Tsutsumi down the TGR corner to rise to second.
Iori Kimura (HFDP WITH B-MAX RACING) overtook Koide in fourth on lap two to proceed to chase the top three.
Struggling with his pace in the early stages Koide was jumped by Togo Suganami (JMS RACING WITH B-MAX) on lap four and then Yuga Furutani (Deloitte, HTP TOM'S 320) – who had beaten Seita Nonaka (PONOS Racing TOM'S 320 TGR-DC) to move up to seventh – on the same lap.
The last race of this weekend saw fierce battles fought at the back of the field early on, with Igor Omura Fraga (FANATEC-GRAN TURISMO with B-MAX) going into three-way fight on lap four with David Vidales (B-MAX RACING 320) and Nonaka while rapidly swapping positions.
Kimura gradually cut the gap to the closely circulating trio and hunted down Tsutsumi in third at TGR on lap six before overtaking him into Coca-Cola. By then, however, the gap to Trulli and Taira had already a bit opened up.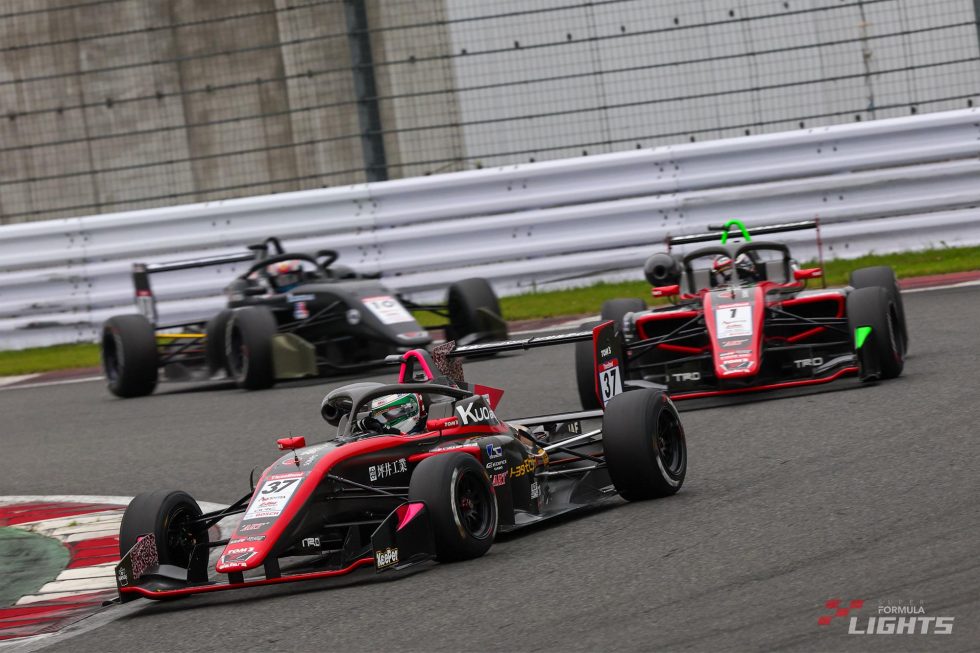 Enzo Trulli(Mobility Chukyo TOM'S 320)
■Kimura comes close to Taira
Nevertheless, Kimura posted a fastest lap of 1m35.392 on lap nine, and once improving it by setting the fastest lap of the race on lap 12 with a time of 1m35.346 the B-MAX driver turned in a stunning charge up to Taira.
Unlike in the previous round that gave them penalties as a result of the fierce tussles Taira duly and firmly defended his position this time. The two went head-to-head on the final lap again, only for Taira to hold on for the second place.
Taking advantage of his fresh tires at the front Trulli swept to his second victory with a 2.870-secs lead over Taira, heading up a one-two finish for TOM'S.
Fourth went to Tsutsumi, and fifth went to Suganami, with Furutani rounding out the top six.
After the fierce battles throughout the race Omura Fraga fended off Nonaka to place eighth behind Koide.
DRAGON (TEAM DRAGON B-MAX 320) went side-by-side with Nobuhiro Imada (JMS RACING with B-MAX) on the main straight on lap three to grab the master class lead at TGR, but Imada reclaimed it on lap seven to win by 5.321 secs, completing the Fuji event with a dominant three consecutive victories.