Kakunoshin Ohta claims lights-to-flag win in Rd 16
2022/09/25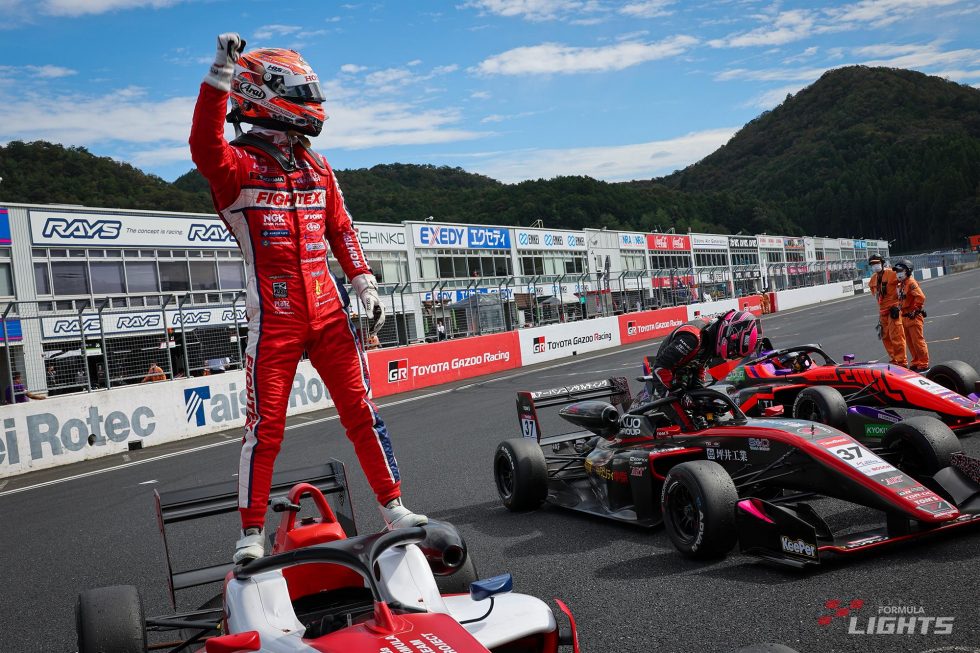 Kakunoshin Ohta(HFDP WITH TODA RACING)
After two-day practice sessions in unsettled weather Okayama International Circuit was blessed with crisp autumn sunshine on Saturday, and the qualifying for Japanese Super Formula Lights championship's Rd 16 and Rd 17 was started at 9:05am in completely dry conditions.
Seiya Motojima driving K Dental Office Rn and Robert Merhi Muntan (in B-MAX Racing R30) were the first to come out on track, and a little later the TOM'S and the B-MAX RACING TEAM's drivers launched attacks.
Topping the times with 1m21.688 on first set of tyres was Togo Suganami (Byoubugaura B-MAX Racing 320) – who had been the second fastest in the practice sessions. Kakunoshin Ohta (in HFDP WITH TODA RACING) and Iori Kimura (in HFDP WITH B-MAX RACING) followed him.
With many of the drivers came out again to proceed their second attacks on second set of tyres with eight minutes to go, Ohta secured pole position for Rd 16 by improving his times to 1m21.137, just a hundredth of a second faster than Kimura.
Yuga Furutani (Deloitte. HTP TOM'S 320) placed fourth behind Kazuto Kotaka (Kuo MOBILITY CHUKYO TOM'S 320) in the qualifying but was forced to concede the position to Suganami after being handed a five-grid penalty for a change of major engine parts.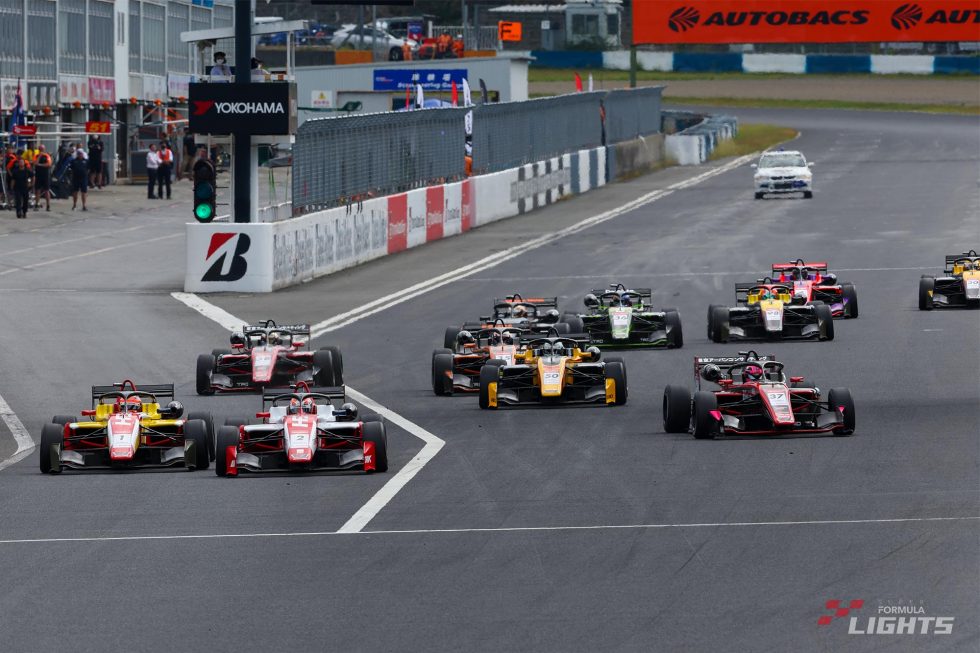 Start of Round.16
■Lead battle goes into a stalemate
Kimura got a good start from second on the grid at 1:20pm when the Rd 16 race kicked off for the longest 25 laps of the weekend following the GT World Asia's qualifying, diving down the Ohta's inside, only for the pole-sitter to move around the outside to retain his lead.
Seita Nonaka (PONOS Racing TOM'S 320) who had started fifth passed Suganami on a chaotic opening lap. Taira Hibiki (Kuo MOBILITY CHUKYO TOM'S 320) completed the lap in sixth.
Ohta slightly extended his lead of around one-second as he set the fastest lap with 1m23.588 on lap six, but it did not reach two seconds, the lead battle going into a stalemate.
Although Kimura briefly got the gap down to less than a second Ohta opened up his lead again in the closing stages to
take the chequered flag 1.036 secs ahead of Kimura, his first win since Rd 8 at Autopolis and his third of the season, scoring 12 points including a bonus point for setting the fastest lap.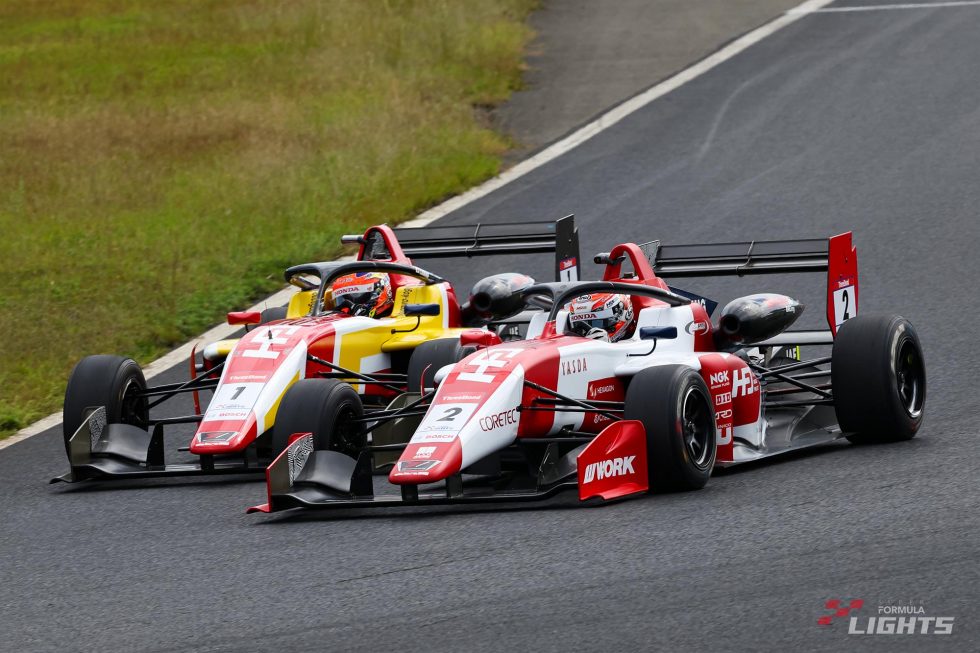 Kakunoshin Ohta and Iori Kimura
■Imada celebrates his birthday with a master class victory
Kotaka finished third 4.880 secs shy of Kimura, the result bringing him five points and seeing his championship lead over Ohta cut to six points.
Fourth and fifth went to Nonaka and Suganami respectively. Taira completed the points finish in sixth.
On his one-time entry in this Okayama event Muntan engaged in a battle with Motojima but was unable to pass him, placing nineth.
Nobuhiro Imada (JMS RACING with B-MAX) prevailed in a side-by-side battle with DRAGON (TEAM DRAGON B-MAX 320) on the opening lap, and then kept his close pursuer down throughout the race to celebrate his birthday with his 10th master class victory of the season.